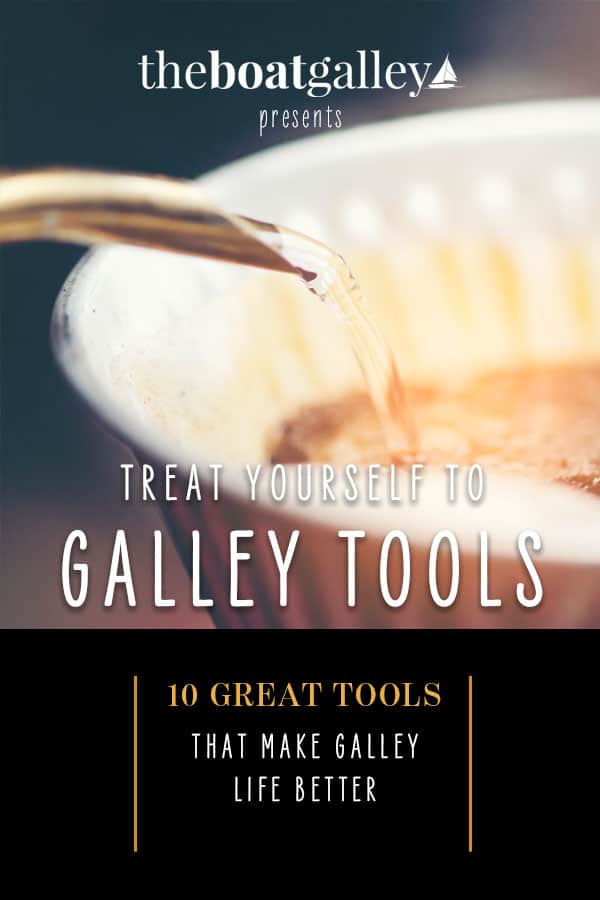 I'm often asked about what I think are "the best" galley tools, or the items I'd highly recommend anyone consider buying. I wrote this a couple of years ago, and all still stand as long-term things that just make it better. And of course, it's no longer ten but eleven . . .
While I've given a quick description of why I love each of these, each item is linked to a full post where I discuss it in greater detail.
Top 10 Galley Tools List
Water filter — having great-tasting water from the tanks instead of buying, schlepping and storing bottled water:  priceless.  And a lot less trash to deal with!
4-Way Windscoop — if you're in a hot climate, ventilation is key for keeping the galley cool and moving cooking smells out of the boat.  And a 4-way (omnidirectional) wind scoop is one of the truly great galley tools, although it helps in other areas of the boat, too — it really does do a better job than the "regular" ones.
Caframo fans — and lots of them.  Admittedly, we were in a very hot climate, but we had 8 Caframo fans (plus spares) on a 37-foot boat.  These really contributed to being able to "cook as usual," including baking, when it was hot out.  Putting one in the head was a stroke of genius (yeah, that's not galley . . .).
Scrubr dish cloths — they never, ever get stinky and they get dishes clean.  Need I say more?
Baking stone — most boat ovens have hot spots due to their small size; a baking stone will do wonders to even them out.  No oven?  Look at the Omnia Stove Top Oven instead — absolutely the best way to bake on the stove top.
Lock & Lock or other gasketed food storage containers — do I ever wish I'd know about these before we left!  They don't break or leak and bugs can't get in.
Good knives — where we cruised, I didn't use much prepared food and I did a lot more chopping and cutting.  I didn't need a lot of knives (chef's, serrated, paring and fillet were all I had) but having sharp ones made galley life much more pleasant.  The brand I talk about in my post is superior to what I had as it has non-slip handles, great blades and costs less.
Magma Nesting Pans — nice heavy pans that can double as bowls, baking pans and serving dishes and take very little space to store.  Sold mine with the boat and missed them so much I bought another set! UPDATE: I now have Galleyware nesting pans and love them, too.
Great coffee system — we began our cruising life making instant coffee.  When we acquired a Melitta cone, life aboard became much more enjoyable.  Different people prefer different coffee options, but this is one place not to skimp.
Spare propane tank — I might run out of propane in the middle of cooking something, but we never had to worry about being totally out.  Even if you spend most of your time in marinas it's nice to know you'll never have to eat a half-cooked meal.
UPDATE: Another item I'd add since getting it a year ago is my thermal cooker. Wonderful to be able to start dinner whenever I want and let it continue to cook on its own without any more stove heat — I can be working on a project, ashore or even snorkeling. Basically, it's the cruiser's crock pot . . . but doesn't use more fuel or put heat into the boat.
Read Next: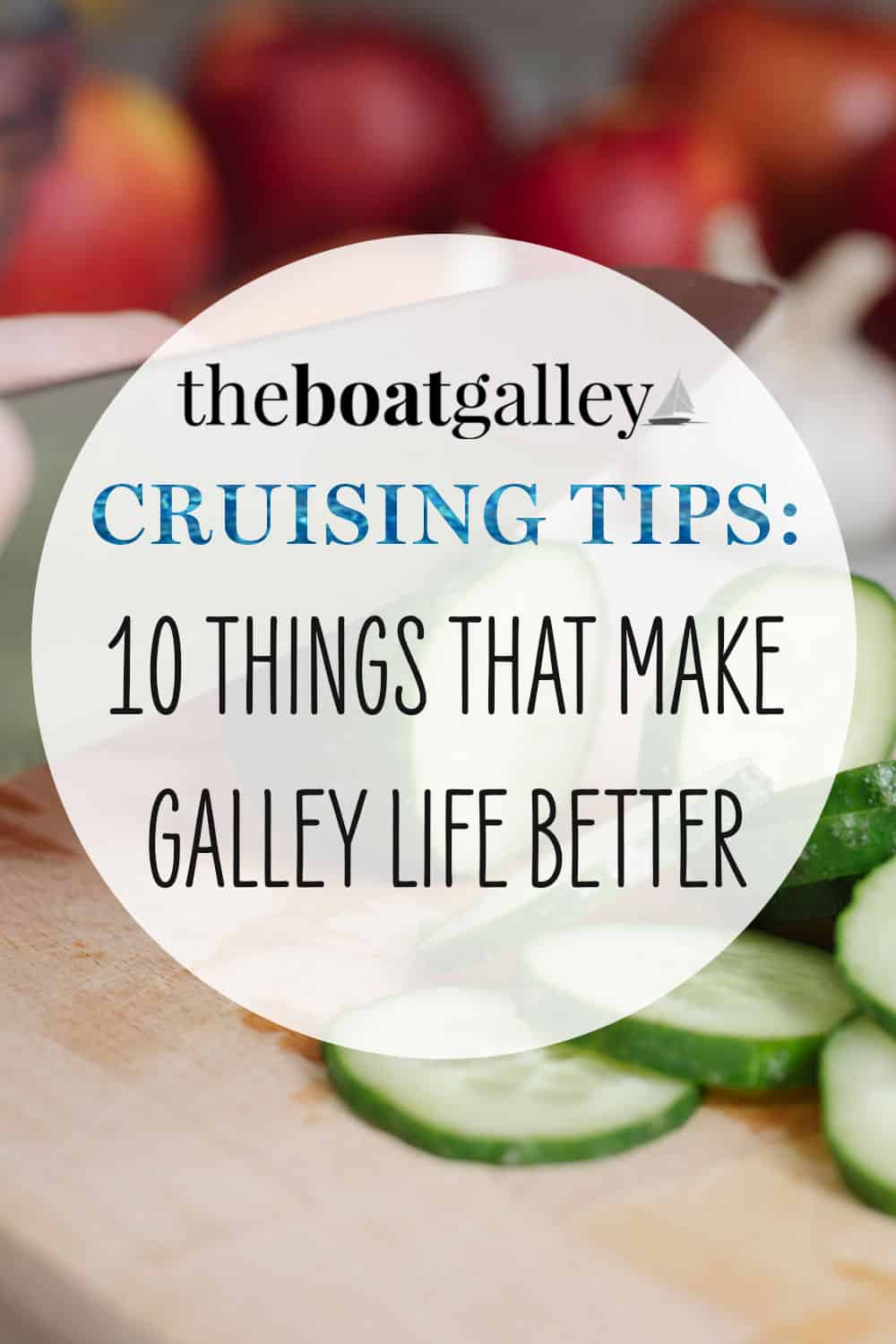 Making Boat Life Better
Some links in this article (including all Amazon links) are affiliate links, meaning that we earn from qualifying purchases.