No, you don't have to learn to cook all over again to cook on a boat. And you can cook all the things you're used to making. You just need some tips of how to do it safely on a moving platform . . . and that's exactly what I talk about in this podcast.
Listen in and learn how to make cooking on a boat easier and safer (part 2 of 2).
Prefer to read? Check out Boat Cooking IS Different.
Sponsor:
www.boataffair.com
, a boutique boat and experience sharing company invites you on a one of a kind adventure. Make sure to mention Boatgalley18 to get a 5% exclusive discount!
Be sure to subscribe
 to The Boat Galley podcast to get new episodes automatically in your podcast player.
Music:
 "Slow Down" by 
Yvette Craig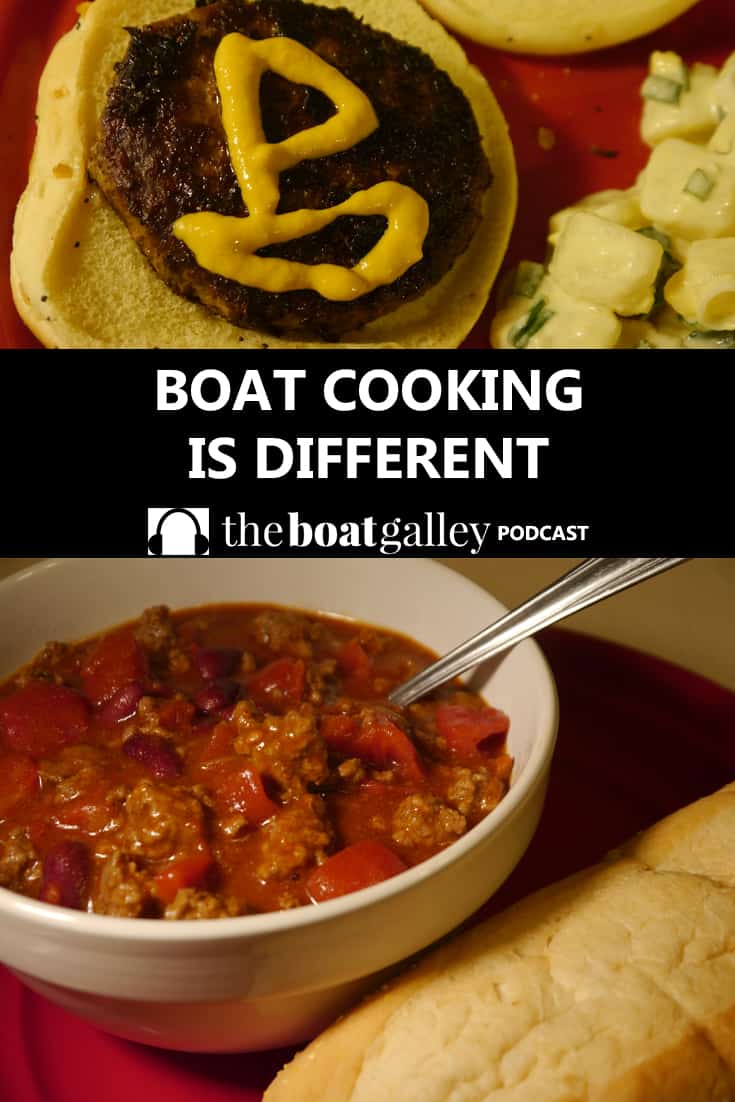 Making Boat Life Better
Some links in this article (including all Amazon links) are affiliate links, meaning that we earn from qualifying purchases.