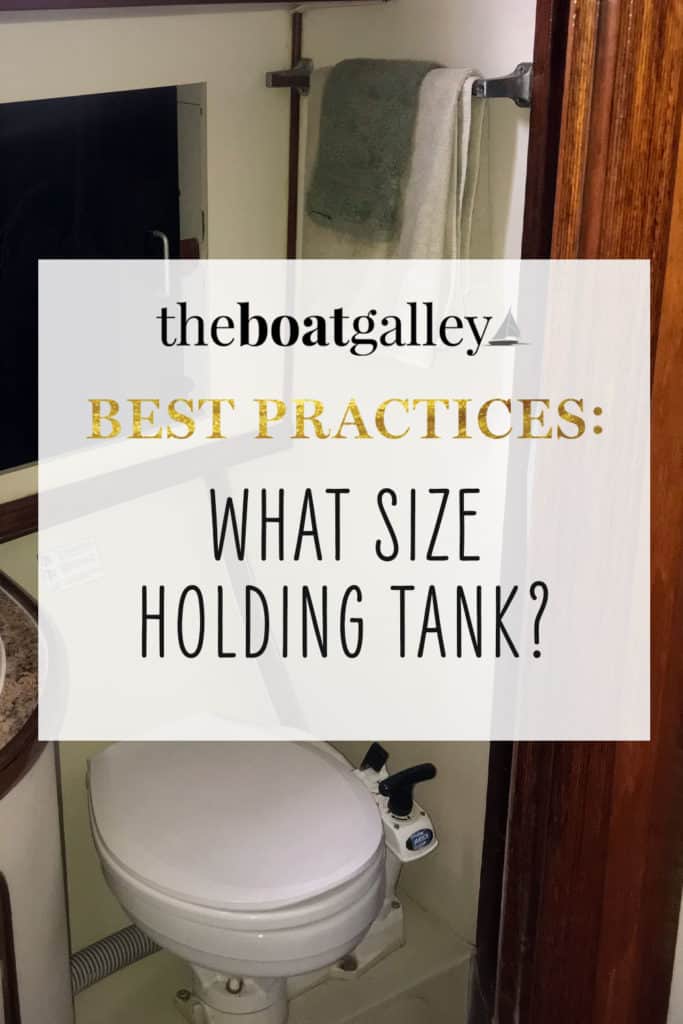 I doubt that many of us really consider the size of the holding tank when buying a boat. Yet, if you're going to spend more than a weekend at a time aboard, it can be pretty important unless you have a composting head.
If your marina requires you to move the boat to a pumpout station, how often do you want to do that?
Most marinas include one pumpout a week in their price — extras typically cost $5 to $10.
If you're at anchor, you'll have to either go to a pumpout station or far enough offshore that you can dump the tank in deep water (here in the Florida Keys, the law is 12 miles offshore). A small holding tank will really limit your time in nice anchorages.
Yes, there are some countries that not only don't require pumpouts, they don't have pumpout facilities. Mexico, Central America and most of the Caribbean nations fall into this group. Most boats either discharge directly overboard or to the holding tank and then discharge overboard once out of an anchorage.
Getting ready to cruise? Prepare to Cruise (a FREE mini-course) gives you lots of free resources along with affordable recommended courses and coaching for more in-depth needs.
Anywhere else, you have to live with pumpout rules.
And so the question becomes what size holding tank do you need? Ours is 18 gallons and even with not putting paper in the toilet (it takes up space as well as makes the toilet more susceptible to clogs) and being judicious in how much water we use to flush, we can't go a week between pump outs — we opt for twice a week pumpouts with two people aboard. We might be able to go five days between pumpouts at anchor, but feel more comfortable getting pumped out at four.
The problem of a too-small holding tank was just one of the factors that led us to switch to a composting head just a year after we bought this boat.
To help others who are looking at boats and comparing features, please leave a note with the size of your holding tank, number of people and how often you have to get pumped out if living aboard full time.
Read More About Boat Features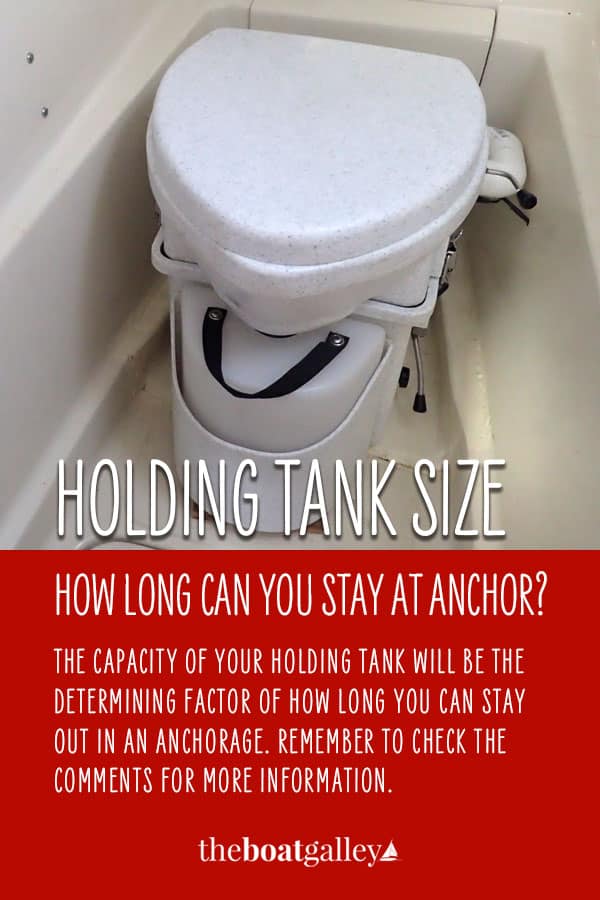 Some links above (including all Amazon links) are affiliate links, meaning that I earn from qualifying purchases. Learn more.