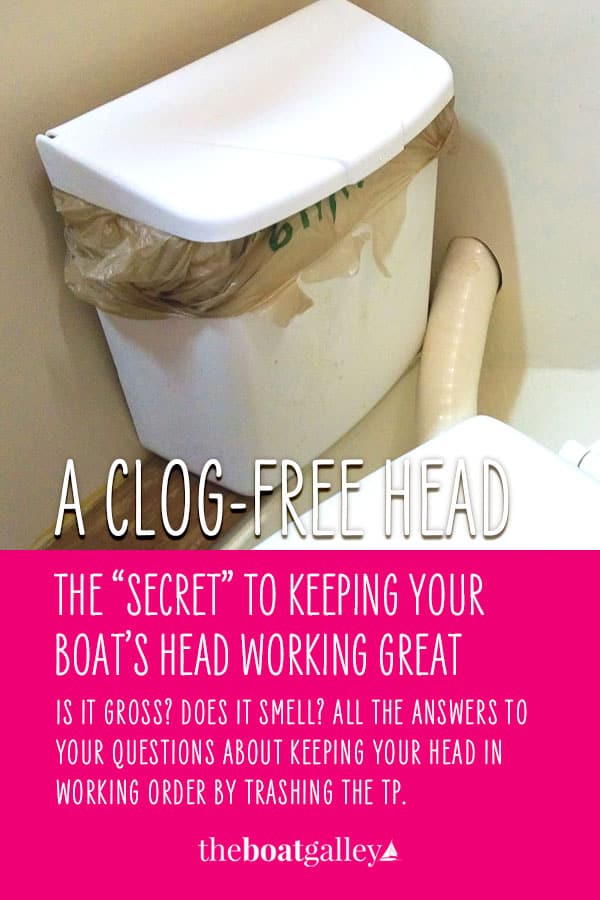 Is preventing a clogged head as simple as changing what you do with toilet paper? Yes.
You'll be a lot less likely to have clogs if you don't put toilet paper down the head. Instead, do as people in many parts of the world with undersized sewer systems do: use a lidded wastebasket lined with a plastic bag, and burn it or otherwise dispose of it daily. A few drops of eucalyptus oil or other air freshener will cover any smell. Tell guests with a polite sign in the head (see below).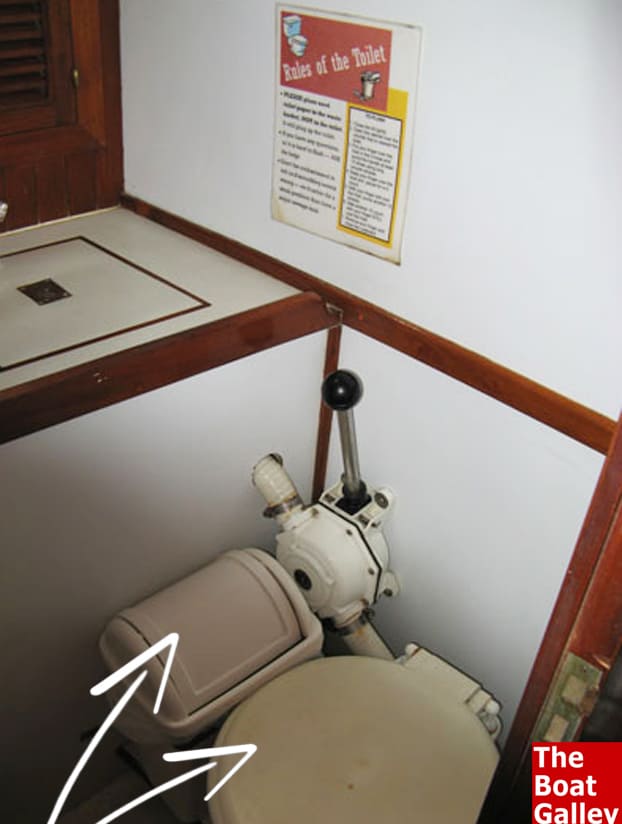 Yes, this is a photo of the head in our first boat, Que Tal (we now have a composting toilet on Barefoot Gal).  We always put the TP in the trash and so did almost all cruisers in the Sea of Cortez; the joke was that when we'd make a trip to the US or Canada, we'd have a hard time remembering to flush the TP!
I know, a lot of people are going to say "yuck!" and others will say they've flushed the TP for years without a clogged head.  Dave's and my feeling was that inasmuch as Que Tal had only one head, and neither one of us was very wild sweating over an un-flushed toilet in 90+ degree temps, and even less wild on the idea of having to use a bucket during the process, not flushing was the way to go.  If you're willing to risk having to unclog it — in most cruising locales you can't just call a plumber and let them deal with it — your choice may be different.  I've also heard of boats that allow flushing but impose a 2-square limit . . . I find that idea MUCH more repulsive than putting it in covered container!
Here's a close up of our sign — we had two copies of it, one above the pump handle and one where they'd see it while sitting on the toilet. Of course, your flushing instructions will be different but it's good to post them (ours were particularly strange due to a strange siphon break). Every head is slightly different and even other cruisers may want instructions on how to use yours. We had the signs laminated so they'd last longer (as you can see, it's time to re-do them!).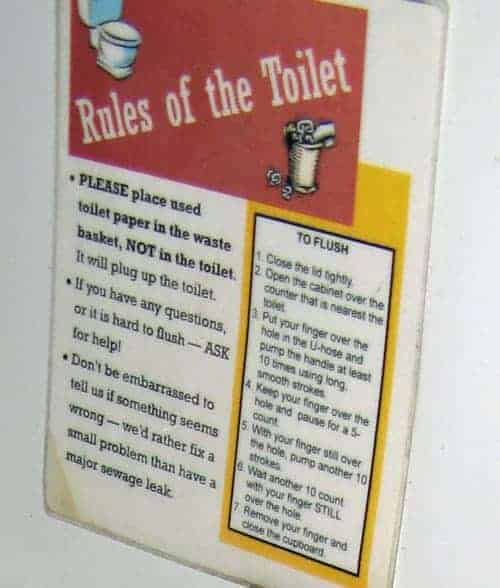 Read Next: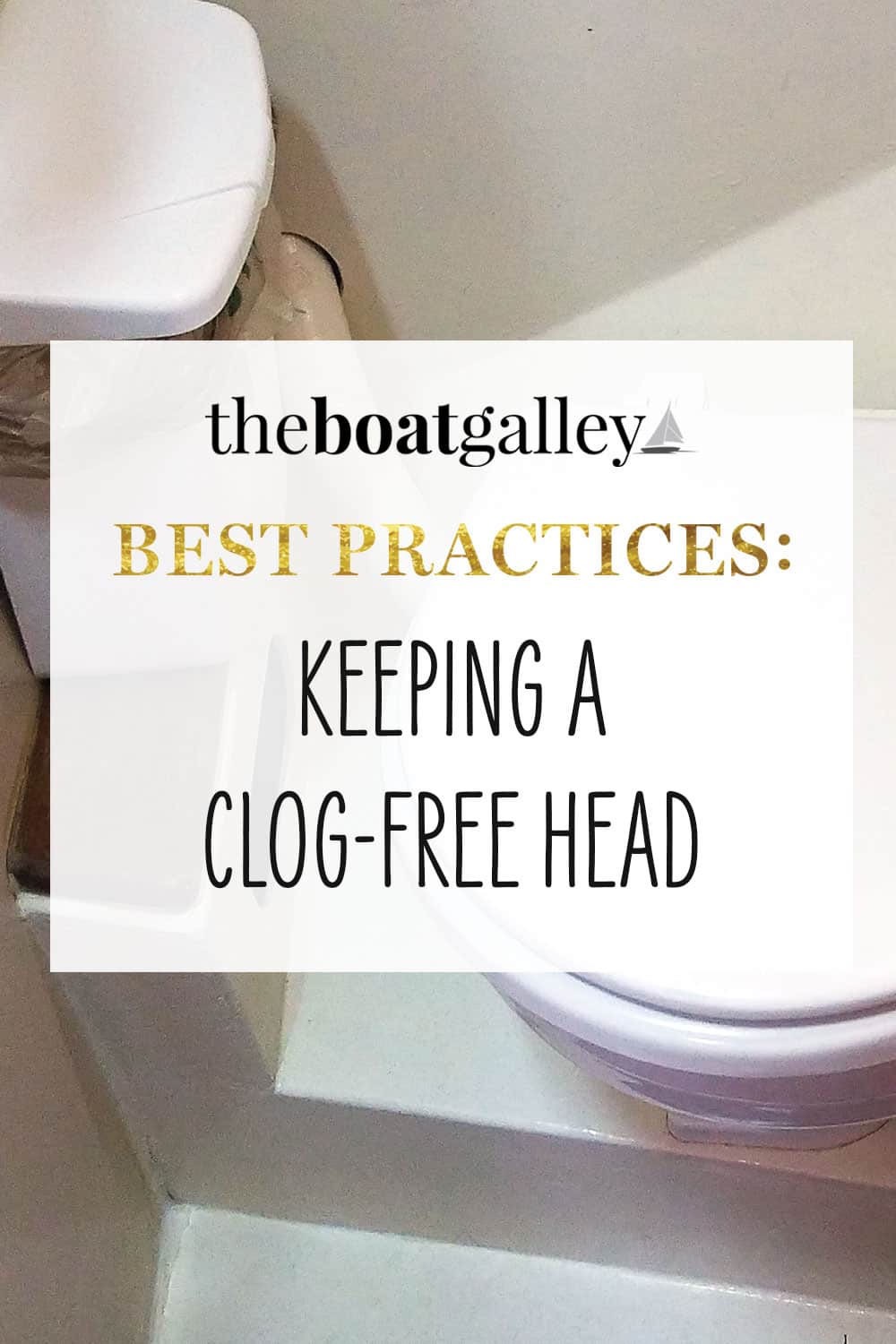 ---
Our FREE Provisioning Spreadsheet
Wondering how much of what foods to take on your next trip? Know just how much to buy of what — all arranged by grocery store aisle — with our handy Provisioning Spreadsheet. Includes detailed instructions to edit it for your favorite foods, how much your family eats, and how long you'll be gone. No spreadsheet skills needed!
It's FREE — get it here.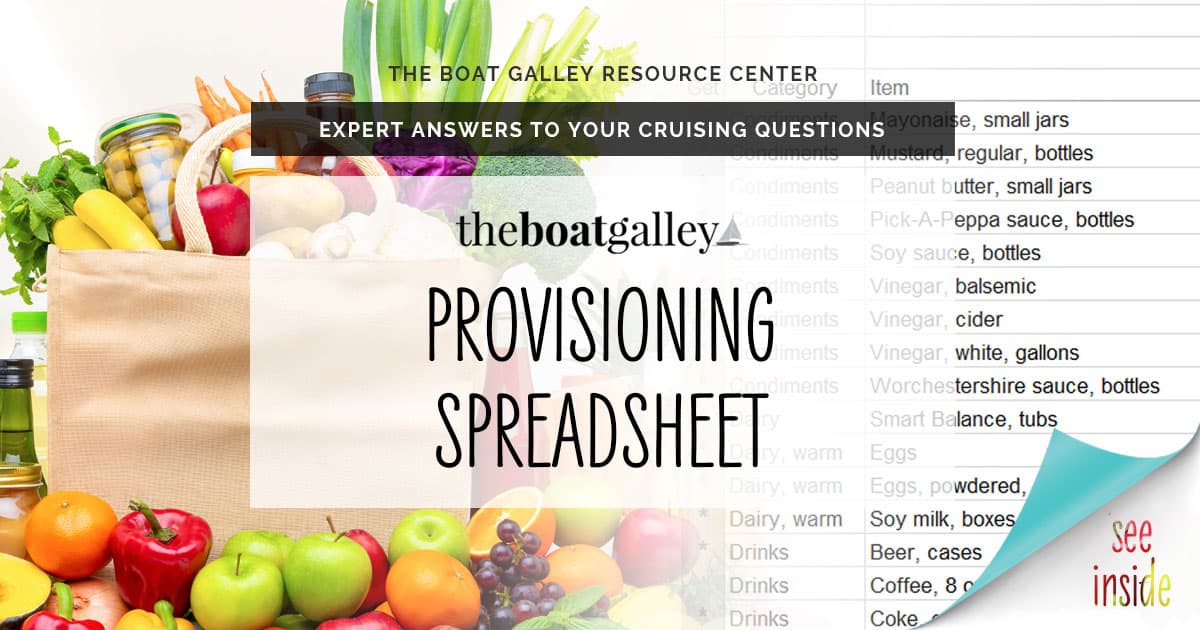 Some links above (including all Amazon links) are affiliate links, meaning that I earn from qualifying purchases. Learn more.