"When I'm looking at boats, what should I be looking at?" That's a common question when you begin the boat search, particularly if you don't have a lot of experience owning cruising boats.
On one hand, the answer is "everything." You already know to look at the layout, the mechanicals and get a survey. And I've talked a bit before about galley design considerations.
Now I want to talk about another important safety consideration that is easy to overlook when looking at boats online or even at a dock: handholds.
Simply put, can you walk everywhere on the boat while always holding on to something solid?
At the Annapolis Spring Sailboat Show, I surprised by the number of boats that didn't meet this seemingly basic requirement. And while it's not impossible to retrofit handholds, they are not always easy to create as they need to mounted very strongly.
I took pictures of some of the boats that struck me as "where do I hang on?"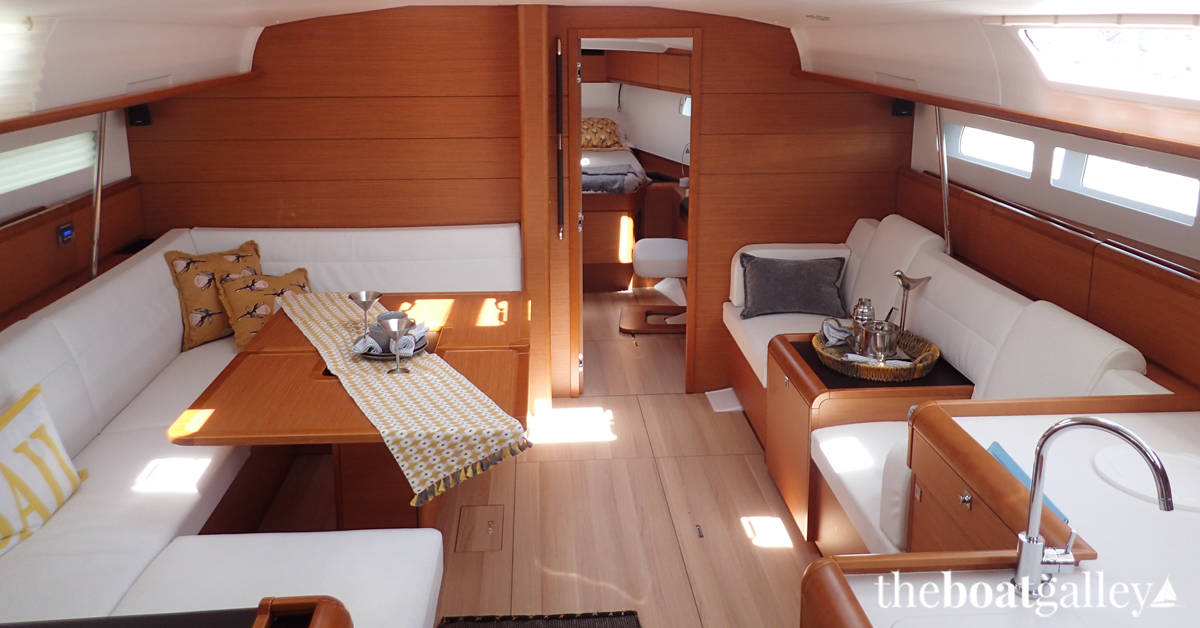 A beautiful wide-open layout, with almost no secure hand grips. You can grab the lip on the counter, but that isn't too secure. And then it's over 10 feet to that handhold on the wall. Stumble in the middle and it's going to hurt when you hit that table!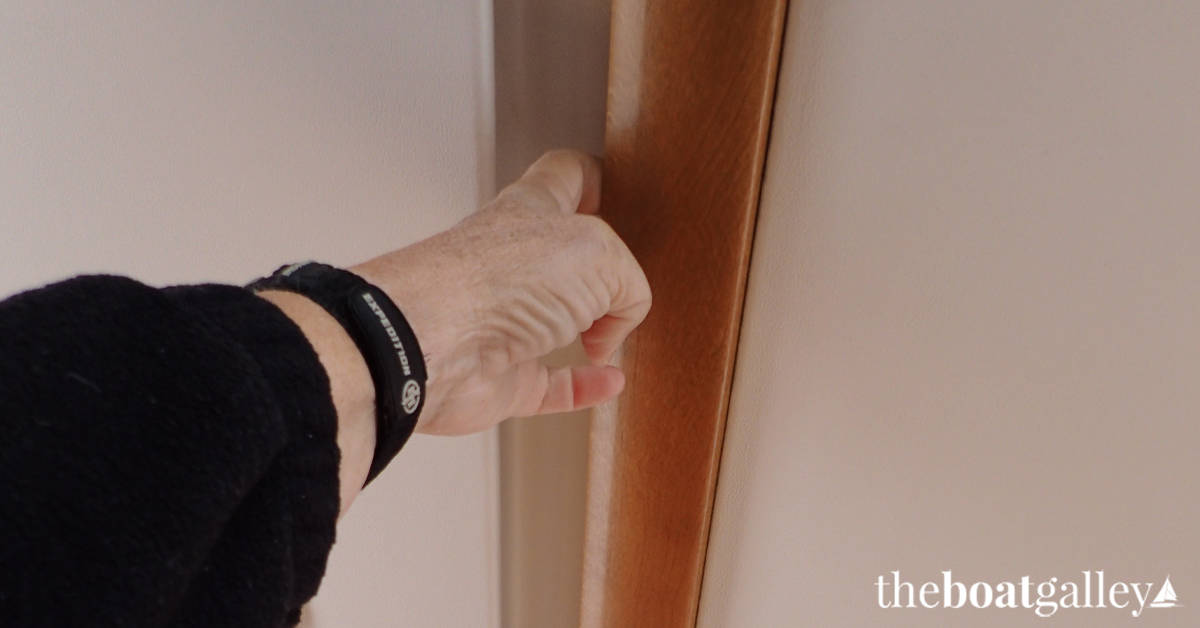 A very nice recessed handhold in the ceiling of one boat I went on. Just one problem — at 5'3″ I had to stand on my tippy-toes to grab on with even my fingertips. Not going to do much good underway for those of us who are shorter.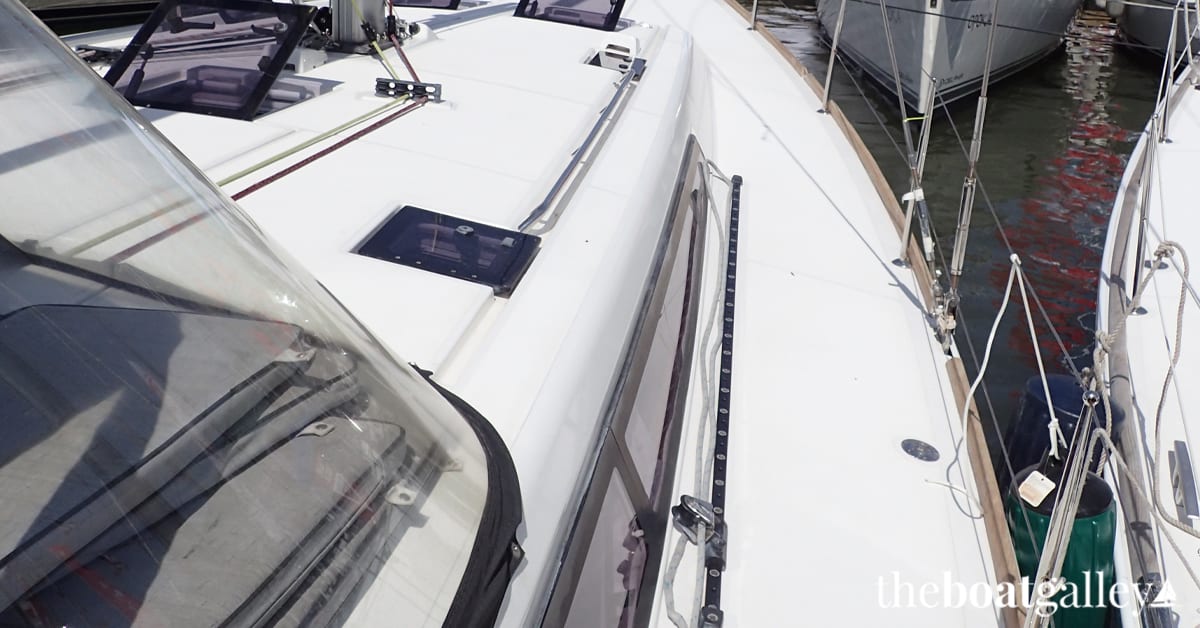 It's a loooong ways from the cockpit to that handhold! The salesman tried to convince me that grabbing the lifeline would be "just fine." (Uh, no, that's not what lifelines are for and it would put a lot of stress on the stanchion bases, possibly causing leaks . . . or breaking one.)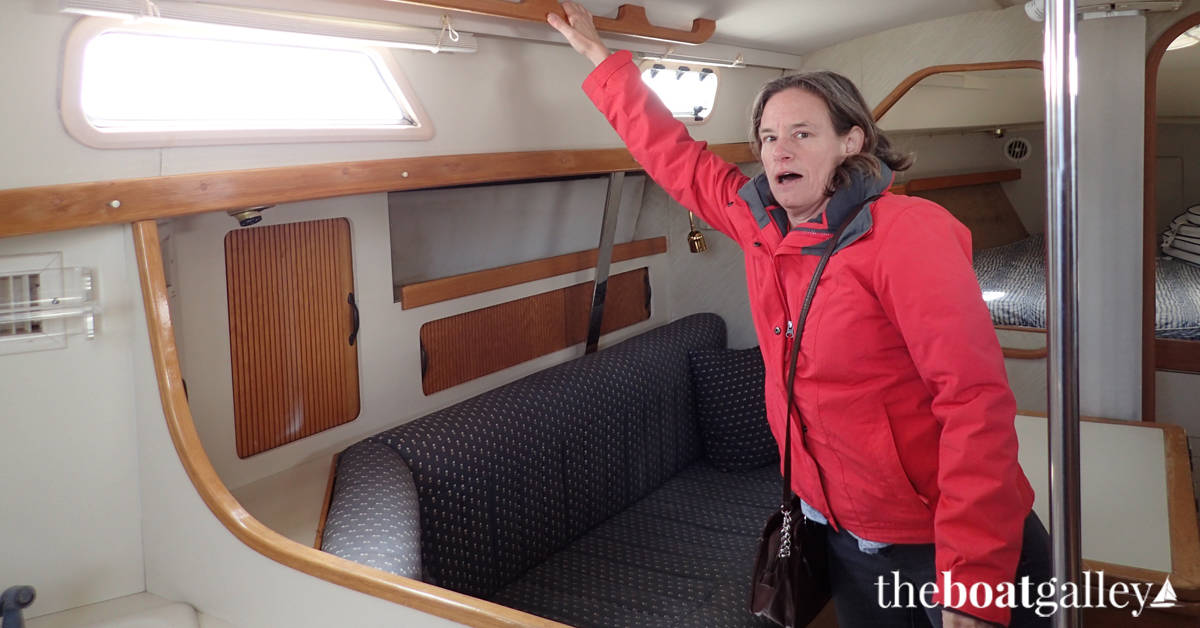 Great handhold rail . . . except for it being over the settee, where it's hard to actually hold! Handholds need to be placed for where you actually walk.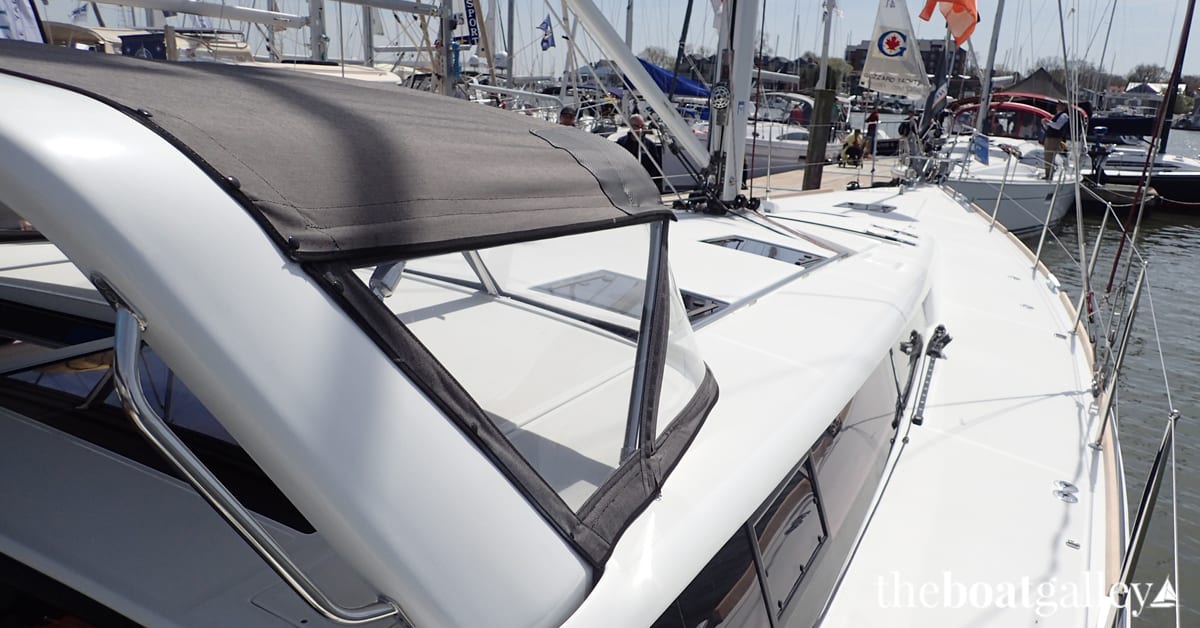 I like the handhold as you're exiting the cockpit. But again, it's a stretch to the next handhold, which is mounted in a "groove" in the coachhouse roof. While it makes for really clean lines, it's harder to grab and doesn't work as well if you're just reaching for anything as you're falling.
I've been thrown across a boat more than one because I didn't have a place to securely hang on. And while monohulls are more notorious for needing handholds due to heeling while sailing, I've learned that they're every bit as necessary on catamarans. While cats don't heel much, every wave hits first one hull then the other, and thus the motion is jerkier. It's every bit as easy to be knocked off balance!
So, one more thing to check out as you look at boats.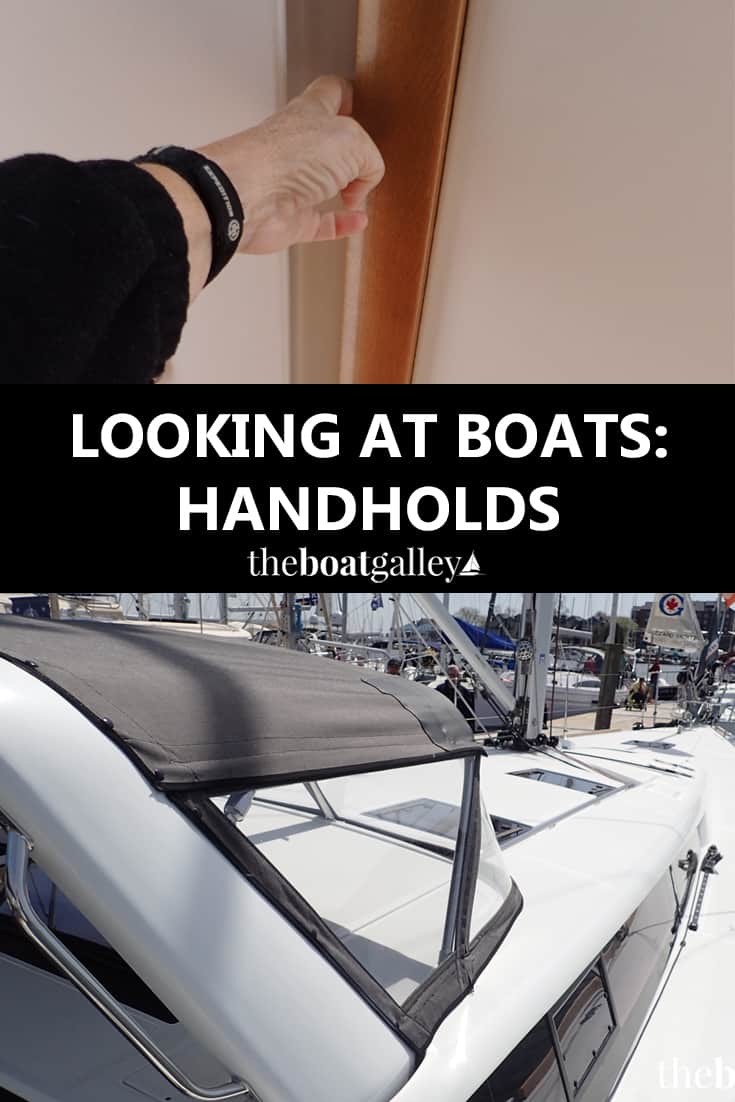 Making Boat Life Better
Some links in this article (including all Amazon links) are affiliate links, meaning that we earn from qualifying purchases.