Storage On A Boat
Optimize storage on a boat with ideas for organizing storage areas, the best containers to use to avoid breakage, mold, mildew and bugs, ways to get cardboard off the boat, and how to know where on the boat everything is.
Get detailed how-to's on storing:
A one-minute, almost free simple solution to stop glasses from clanking on a boat. [More] Stop Clanking Glasses!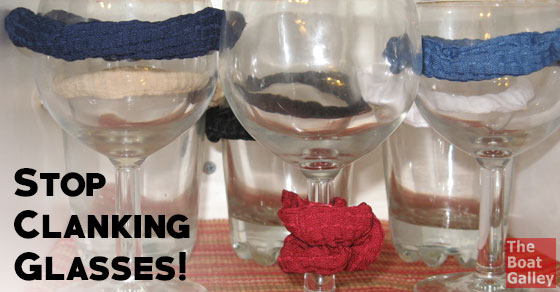 The perfect paper towel holder for a boat, RV or anywhere a breeze can blow in through the window. Cheap, easy and solves paper towels "blowing in the wind." [More] The Best Paper Towel Holder