A while back I posted an article about how Dave turned one of Que Tal's hanging lockers into a storage bin area that made far better use of the space for our purposes.
Need help figuring out how to store everything on your boat? Storage Solutions for Life Afloat (online course) can help you make a seamless transition to living aboard.
Okay, you can argue that turning a hanging locker into something better isn't really a galley topic, but my opinion is that any storage improvement has a domino effect through the boat . . . all the way to the galley!  It sure did that on Que Tal, where improving my clothing storage meant that I was better able to utilize other lockers for galley stuff instead of having to use the space for off-season clothing.
So I was really thrilled when Karla Vialle sent me this note and photos of the finished locker and their boat, Aria:
A while back you posted an article about turning hanging storage into shelf like tub storage. What a great idea! I have long been frustrated by the miss use of a great space and that wrinkles are so much worse in a small closet! So my wonderful husband just finished adding shelves to my closet and opening up storage possibilities elsewhere. Just wanted to share and thank you!


Dave and I were frankly intimidated by the idea of trying to shelve a hanging locker — no one is ever going to mistake either of us for a carpenter!  But after seeing what Karla's husband did, I think it wouldn't have been nearly as hard as we imagined.  Yeah, I think we could have done it.
---
Our FREE Provisioning Spreadsheet
Wondering how much of what foods to take on your next trip? Know just how much to buy of what — all arranged by grocery store aisle — with our handy Provisioning Spreadsheet. Includes detailed instructions to edit it for your favorite foods, how much your family eats, and how long you'll be gone. No spreadsheet skills needed!
It's FREE — get it here.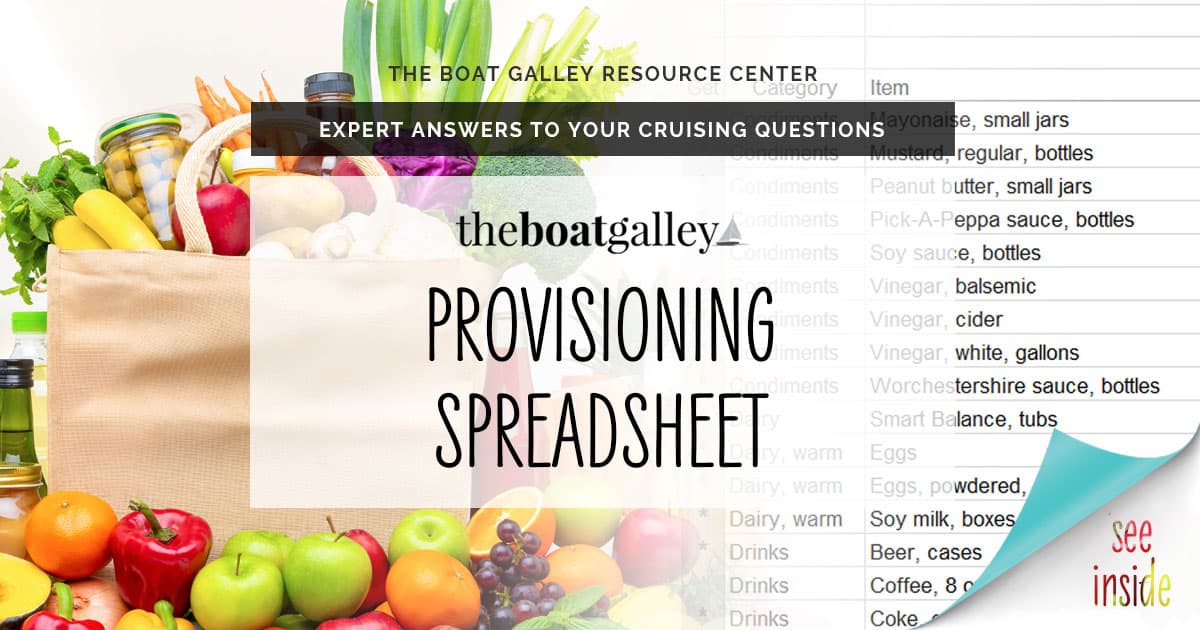 Get answers to all your storage questions in Storage Solutions for Life Aboard! Online course with all materials available immediately to help you end the piles of "stuff" that have no permanent places. Many of the ideas you can implement today. Real help, real fast.

Some links above (including all Amazon links) are affiliate links, meaning that I earn from qualifying purchases. Learn more.