Heading out on a big trip or in potentially rough water? Let's talk a bit about making sure that your boat's fuel system is up to the task.
Waves and swells will stir up any crud that may be in the bottom of your fuel tank, which will then get sucked into your fuel hoses and filters. A little bit of prep before a trip can save a lot of headaches; carrying a few spare parts will make dealing with any problem much easier.
Planning to cruise the Bahamas? Don't drive yourself crazy trying to figure everything out. Get my self-paced online course, Get Ready to Cruise the Bahamas, for step-by-step details on 30 critical tasks. Just $39.
Polish Your Fuel. Before your trip, get as much of the crud out of your tanks as possible by either hiring a fuel polishing serving or doing it yourself (see how to do it yourself here). I recommend carrying a DIY system so that if you have a fuel problem you can quickly pull a sample and then polish it if you discover contamination. Don't count on there being a fuel polishing service!

Check Your Fuel Hoses. Make sure that all are in good condition – no cracks, no loose connections and none collapsing.

Spares. Carry plenty of spares of ALL of your fuel filters – your Racor and any that are on your engine. One time when we got water in our fuel tank due to a cracked o-ring it took us 5 Racor filters to go just 10 miles. Also carry enough spare fuel hose to go all the way from your fuel tank to the engine, hose clamps and a fuel pump.
The first offshore trip that Dave and I made was to help a friend take his boat from the Bahamas to Rhode Island, mixing up ICW and offshore legs. At the time, I didn't realize how incredible it was that we never had a bit of mechanical trouble along the way, but I sure noticed how much time Jack spent readying the boat before the trip and checking over all the systems whenever we'd stop for the night.
I don't think that was a coincidence!
---
Be sure to subscribe to The Boat Galley newsletter to keep up with what we're up to and get helpful tips and encouragement from the water.
---
Our FREE Provisioning Spreadsheet
Wondering how much of what foods to take on your next trip? Know just how much to buy of what — all arranged by grocery store aisle — with our handy Provisioning Spreadsheet. Includes detailed instructions to edit it for your favorite foods, how much your family eats, and how long you'll be gone. No spreadsheet skills needed!
It's FREE — get it here.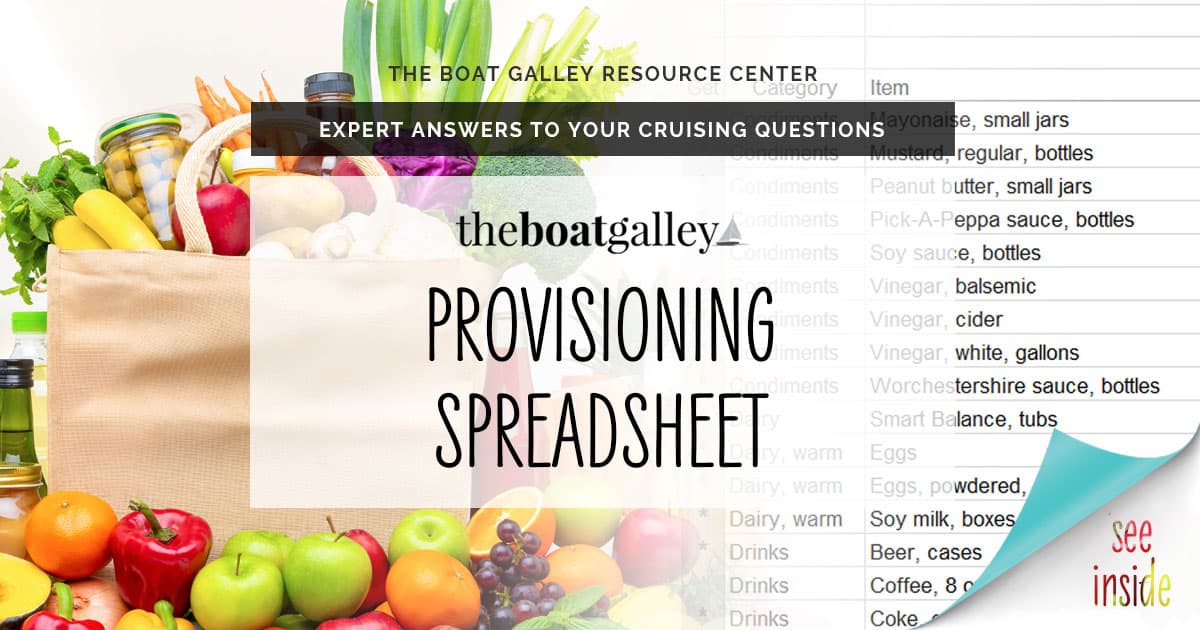 Want more information about going to the Bahamas? Learn everything you need to know with Get Ready to Cruise the Bahamas. Click to see all 30 topics covered!

Some links above (including all Amazon links) are affiliate links, meaning that I earn from qualifying purchases. Learn more.