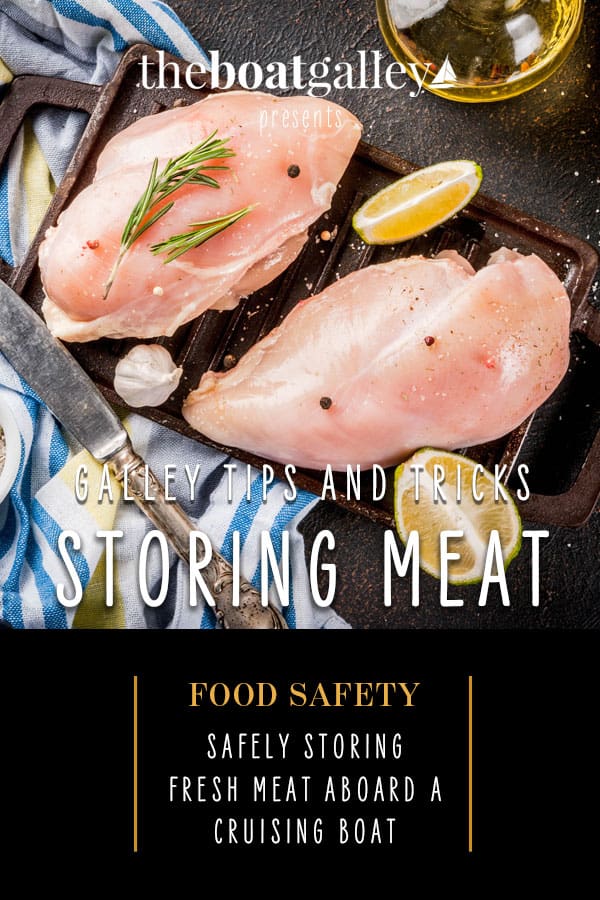 Meat can be one of the trickiest foods to store aboard a boat. Meat that's not stored properly can cause food poisoning (definitely NOT a good thing no matter where you are) and fear of food poisoning can cause you to throw any suspicious meat away. Here are a number of important things that I learned for safely storing fresh meat aboard a cruising boat.
NOTE: In this article, I assume that you have a working refrigerator on your boat. If you have an ice box or cooler, you cannot store fresh meat longer than a few hours (commercially vacuum sealed and frozen meat can last a few days in a cooler) and should consider using canned meat. It's possible to make great meals with canned meats, without worrying about storage.
I also assume that you've taken precautions to keep the meat cold on the way from the store to the boat. In some places, this isn't hard as the climate isn't that hot and the distance not that far. But when we were in El Salvador, for example, temperatures were generally 90+ and it was over an hour by taxi from the supermarket to the dinghy dock. We took a good-sized cooler with us and bought a bag of ice to pack the meat and other perishables in. (See my choice for a great soft sided provisioning cooler.)
Requirements for Storing Meat
According to Purdue University Animal Sciences, refrigerated meat should be stored below 40 degrees Farenheit, ideally below 35, to prevent bacteria growth that can cause food poisoning. Even at that temperature, it should be used within 4 days.
This leads to several points:
Many boat refrigerators don't have an area that is consistently below 35 degrees — Que Tal's didn't.
Even if there is an area below 35, most meat is going to have to be frozen, since few cruisers have access to grocery stores every four days.
Most boat freezers are tiny compared to house refrigerators — for example, 's Alder Barbour Super Cold Machine had less than 4/10 of a cubic foot of freezer space, compared to 4 cubic feet in an 18 cubic foot refrigerator (which is on the small side for a home refrigerator).
Strategy for Storing Meat on a Boat
So, it boils down to using the available space as efficiently as possible. Here is my strategy:
Whenever possible, I'd buy some meat that was vacuum-packaged at the manufacturer (such as bacon, hot dogs, smoked sausage and lunch meat). Such meat packages can be kept unopened in a cold part of the refrigerator officially up to 2 weeks — I actually kept it a month or more several times but if you do, it's at your own risk. I stored these in a bin right below the freezer compartment — the coldest place in my refrigerator outside the freezer.
Other meats I either bought boneless or I boned it before freezing it — if you have a tiny freezer, you just can't give space to inedible things like bones and extra packaging. Read about boning chicken breasts.
I re-packaged meats before they went into the freezer to get rid of bulky packaging. I divided meat into portions that would feed two people for one meal, and then either vacuum sealed each portion or put it in a freezer Ziploc and tried to get all the air out before sealing the bag.
We ate smaller portions of meat than we had when living ashore — I'd make a quarter pound of ground beef or one chicken breast serve two of us for dinner. This almost doubled the number of "meals" that I could put in the freezer and was healthier as well.
Be sure to label the packages — it's very hard to tell cuts apart when frozen!
Mix up the types of meat as you put them in the freezer. You don't want all the hamburger on the bottom, so that you have to take everything else out when you want a package — and then try to re-pack all the frozen blobs so they all fit!
Extend your meat supply with canned meats. See my tips on using canned meats to make great meals without the dreaded "canned meat mush."
Rarely, one of my Ziplocs would develop a tiny tear and the meat inside would get a little freezer burned. I quickly learned that while it was no longer good for "quick cooking" techniques like grilling and sauteing, it was still fine to eat if I used a long, slow, moist cooking technique such as pan roasting. Read more about using meat with freezer burn.
Fresh fish and other seafood are other good ways to extend your meat supply — either catching it yourself or buying from the local fishermen.
Bottom Line
While we could buy fresh produce and some other staples in even the tiniest villages, I didn't want to buy meat there. But so many of our favorite anchorages were a day or two away from any "real" supermarkets. By following these meat storage tips, I could easily go one to two months before having to re-stock my meat supply. And that gave us a lot more time in gorgeous places!
Read Next: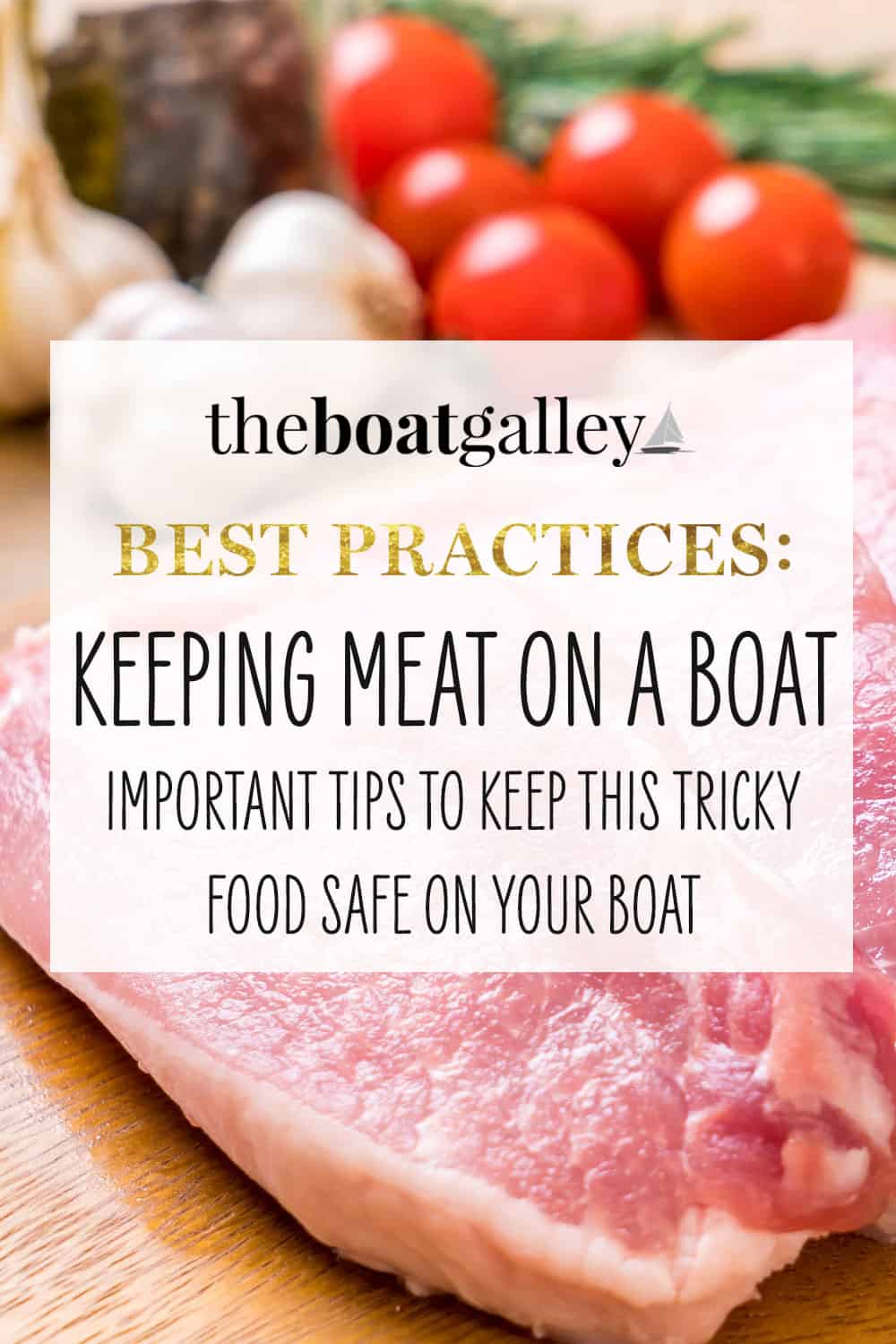 Making Boat Life Better
Some links in this article (including all Amazon links) are affiliate links, meaning that we earn from qualifying purchases.