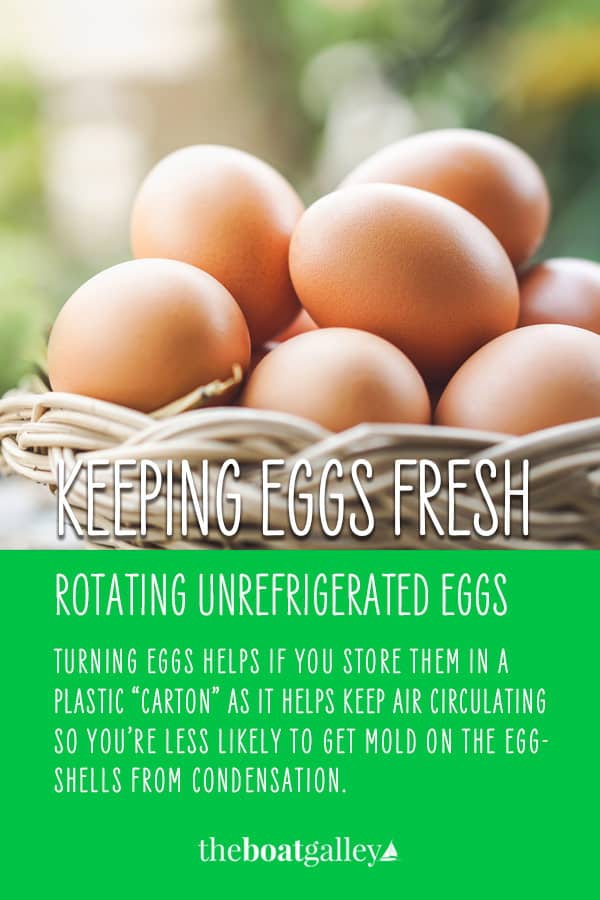 If you're cruising outside the US, you most likely get non-refrigerated eggs and don't store them in the refrigerator. (Read more about storing eggs outside the refrigerator.)
Many people who store eggs without refrigeration like to turn them over periodically so that the yolk doesn't "stick" to one side. Turning them also helps if you store them in a plastic "carton" such as these as it helps keep air circulating and thus you're less likely to get mold on the eggshells from condensation.
Need More Help? Whether you have no refrigerator or a tiny one, the information in The Boat Galley Guide to Storing Food without Refrigeration (229 pages) lets you have great meals, using fresh food, on your next camping or boating adventure. Instead of spending a fortune on freeze-dried meals in a bag, spend just $12 and have fresh fruit and vegetables, meat, milk, eggs, cheese, sour cream and everything else you need for delicious, satisfying meals. Learn more.
I had always heard that you could only store eggs that had never been refrigerated this way. Recently, however, a couple of cruisers — including Sheryl Shard of Distant Shores TV — have told me they've had great luck storing eggs that were refrigerated in the store without refrigeration by flipping them every day or two so that the membrane inside the egg does not dry out and let bacteria in.
But it can be hard to remember if you've already flipped them today . . . or if someone else on board may have. Reader Jeanne Walker aboard Eagle in the Sea of Cortez came up with this simple way. Of course, it assumes that you know what day it is 🙂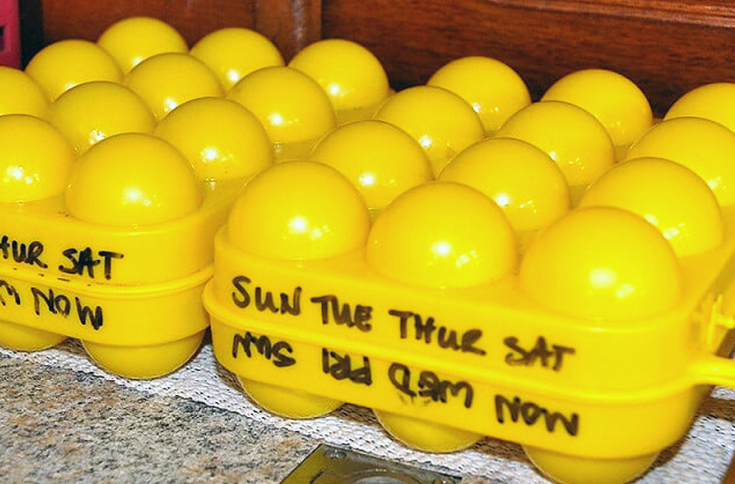 Read Next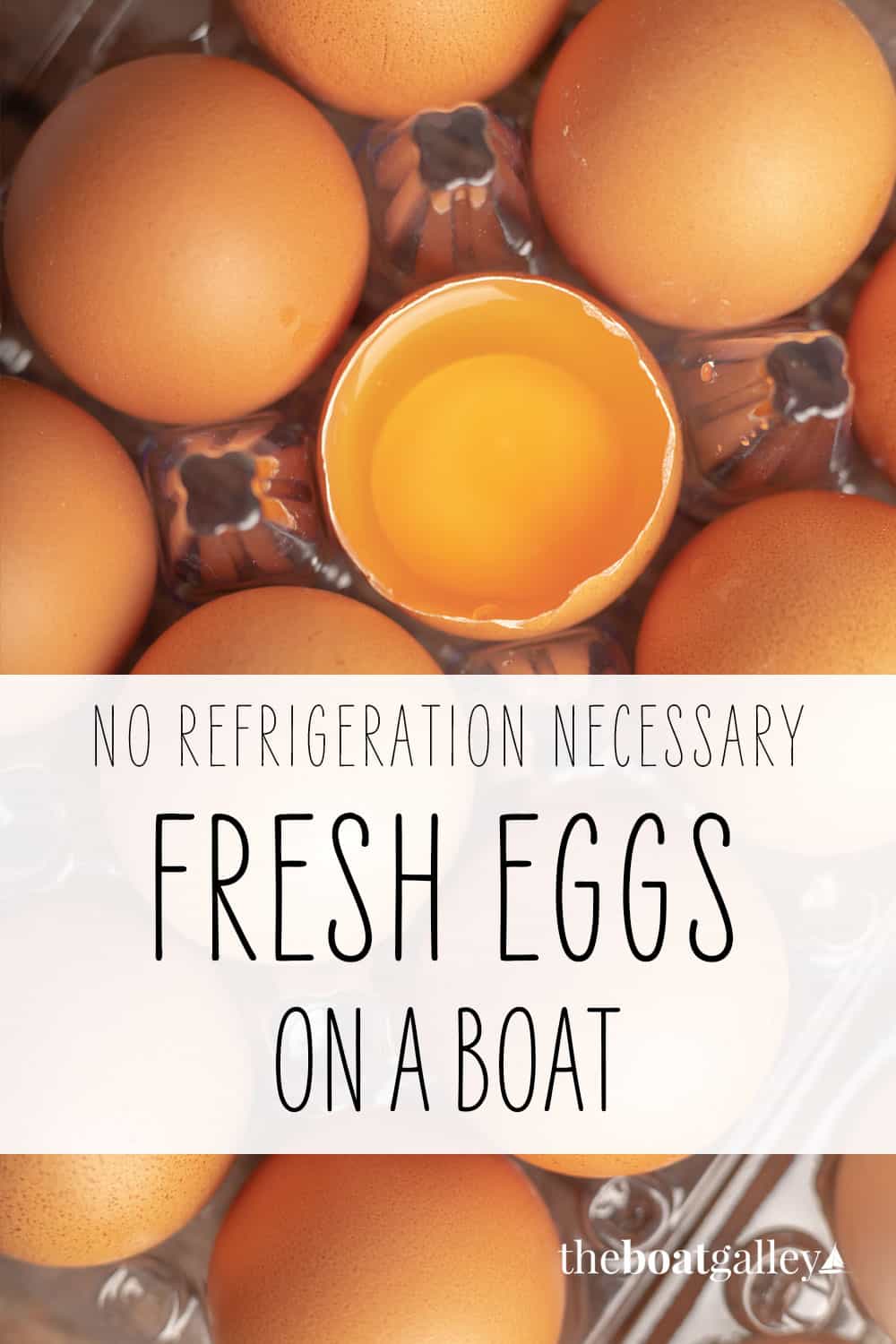 Some links above (including all Amazon links) are affiliate links, meaning that I earn from qualifying purchases. Learn more.