If your boat doesn't have refrigeration, milk for cereal gets "interesting." For baking and cooking, you can get great powdered milk (read my article about how to find the good stuff). And if you have somewhere cold to keep it after it's open, boxed milk is a great choice (read about it).
But if you don't have refrigeration, you really need to find some sort of single-serving milk or you'll be throwing a lot away. I know. I've used just a cooler on several trips, each lasting weeks to months.
Need More Help? Whether you have no refrigerator or a tiny one, the information in The Boat Galley Guide to Storing Food without Refrigeration (229 pages) lets you have great meals, using fresh food, on your next camping or boating adventure. Instead of spending a fortune on freeze-dried meals in a bag, spend just $12 and have fresh fruit and vegetables, meat, milk, eggs, cheese, sour cream and everything else you need for delicious, satisfying meals. Learn more.
Good news: if you do some searching around most large supermarkets (and possibly asking some questions), you can find individual servings of boxed milk and soy milk. These don't have to be refrigerated before they're opened and designed to be used all at once.
Grocery stores don't seem to stock these in one consistent place — even amongst different stores of the same chain. I've found them in the cereal aisle, with juice, and even with baking supplies.

Both the milk boxes and soy milk are intended for kids to take in school lunches and often come in strawberry and chocolate as well as plain or vanilla. I can live with vanilla on my cornflakes but chocolate just doesn't interest me one bit.
Since they're intended for kids, they come with a straw and a little foil place to stick the straw in. Rather than piercing the foil and trying to pour the milk out of the raggedy hole, I've learned to find an edge of the foil and just peel the whole thing off. Much, much easier to pour without it going everywhere (generally including my shorts or t-shirt).
At the store nearest us, they come in 4-packs. And while not cheap, it's less expensive than throwing away three-quarters of the one-liter boxes. Each box contains one cup — a generous amount for one bowl of cereal or two kind-of skimpy bowls. We generally allow one per person and just drink any that we don't use on our cereal (if you take milk in your coffee, that'd be another good use for the extra).
Read Next:

---
Our FREE Provisioning Spreadsheet
Wondering how much of what foods to take on your next trip? Know just how much to buy of what — all arranged by grocery store aisle — with our handy Provisioning Spreadsheet. Includes detailed instructions to edit it for your favorite foods, how much your family eats, and how long you'll be gone. No spreadsheet skills needed!
It's FREE — get it here.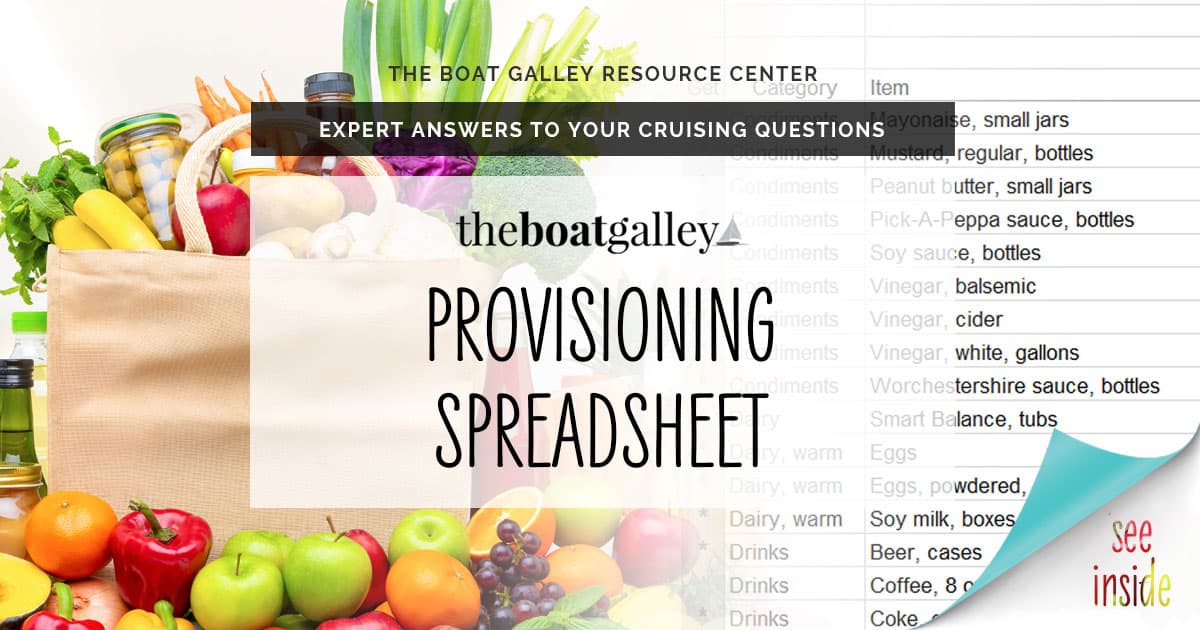 Some links above (including all Amazon links) are affiliate links, meaning that I earn from qualifying purchases. Learn more.