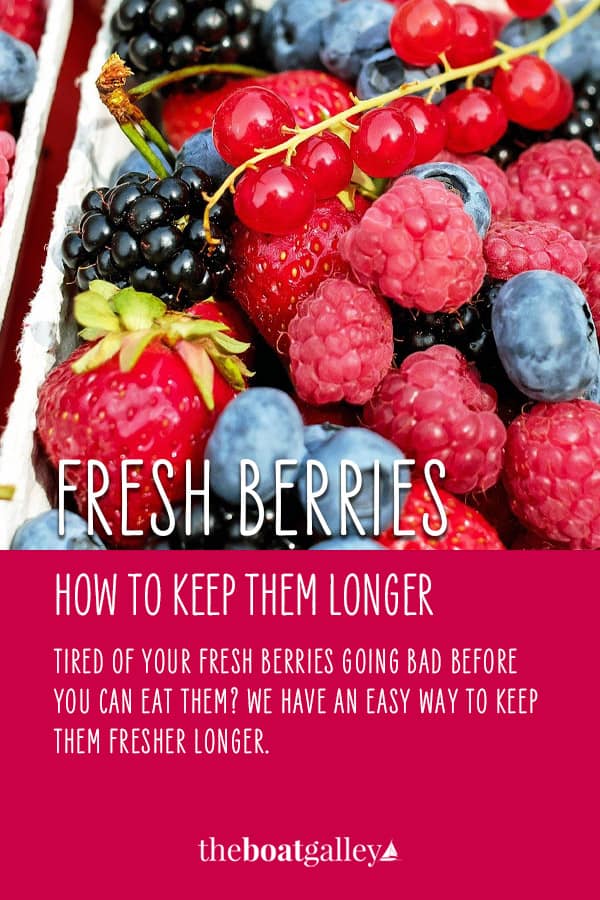 I recently learned a trick to keep berries fresh longer — all you need is vinegar and a paper towel!
Rinse berries in a 1:10 solution of vinegar (white or cider) to water, then drain and let dry completely before bagging with a paper towel. Leave the tops on strawberries.
Getting the berries as dry as possible before bagging is critical. If you put them back into the bag slightly wet, they are still likely to rot. Putting a paper towel down in the bottom of the bag, then placing the berries in, seems to really help. A day or two later, I remove the paper towel, which has soaked up the last few drips of water.
Just the vinegar rinse helped keep my berries fresh longer, but adding the paper towel really upped the longevity (and yes, I tried just the paper towel without the vinegar and it also didn't do nearly as well as the combination).  Thanks to my neighbor Linda who told me about this when she gave me a bag of strawberries from her garden!
I have always rinsed berries when I bring them home so that they're ready to eat, but adding some vinegar to the water has really made a difference in how long they last. I'm guessing it's nearly doubled how long I can keep them.
In case you're wondering — no, I can't taste the vinegar at all once the berries have dried.
Doing a little bit of checking online, apparently the mildly acidic vinegar solution kills any mold or mildew that may be starting to develop.  In Mexico, I always used a very mild bleach solution to rinse my produce and kill any bacteria so I wondered if that would also help the life of berries (we rarely had fresh berries there so I didn't remember).  Tried it and the bleach didn't seem to help at all.  Okay, I learned a science lesson:  bleach is alkaline and vinegar acidic, so it must be something specific about using a very mild acid.
Read Next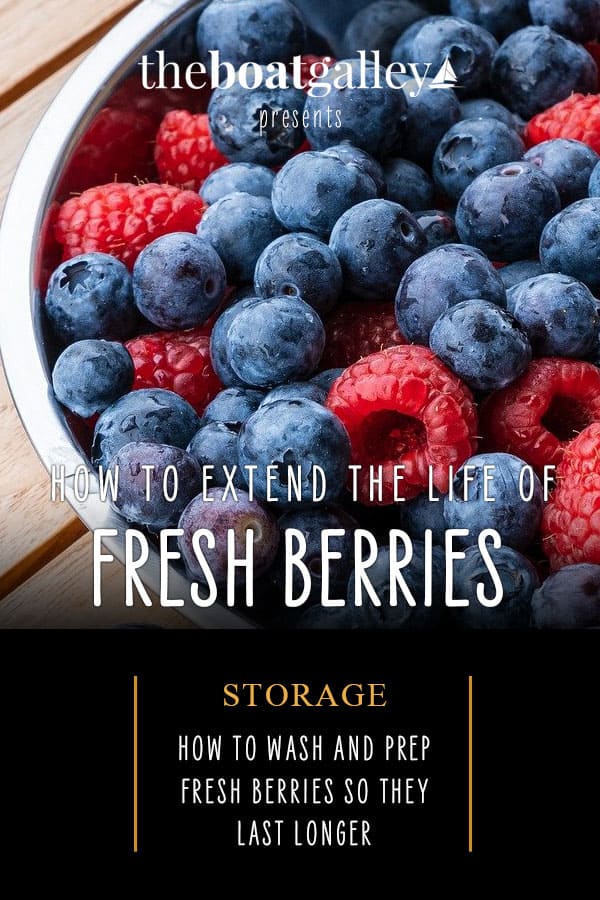 Making Boat Life Better
Some links in this article (including all Amazon links) are affiliate links, meaning that we earn from qualifying purchases.