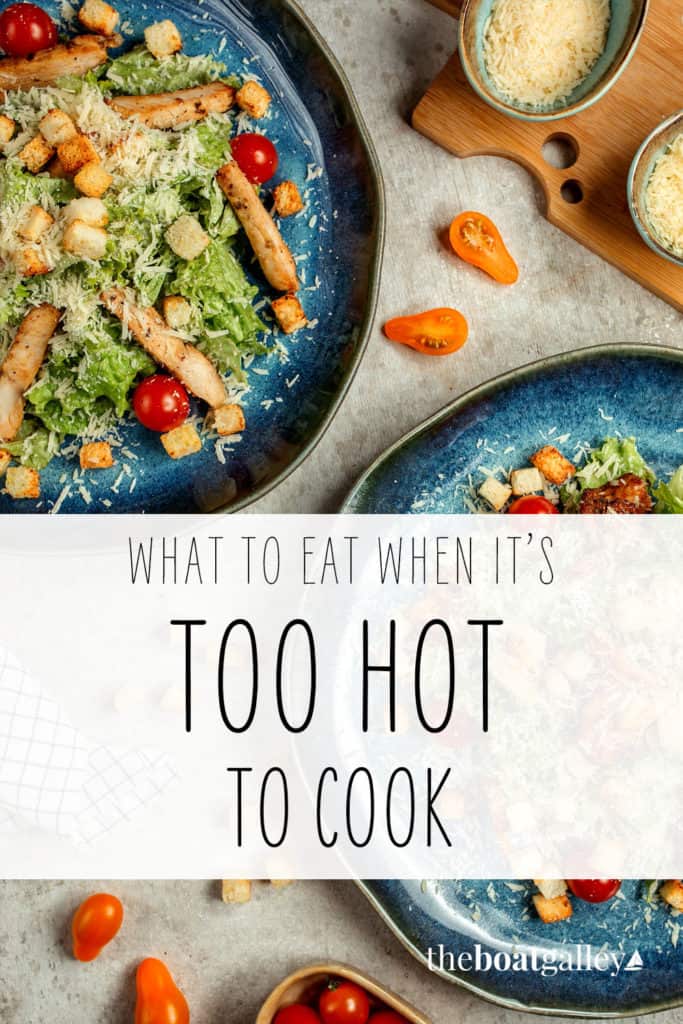 A quick list of five of our favorite hot weather meals. Living on a boat without air conditioning, I simply wasn't going to cook hot meals for us. I prepared meals, sure . . . but I didn't COOK them.
The first three weeks we were back on Barefoot Gal — in the boat yard, mind you — it hit 100°F. every single afternoon. To be honest, neither one of us wanted a hot meal and the idea of turning on the stove in the boat just seemed too hot (yes, we have AC but in this much heat and humidity, it struggles in mid-afternoon and we want it cool by bedtime).
So what did we eat? Mostly salads. A loaf of good bakery bread is a nice and easy side! Here are five of our favorite hot weather meals:
Greek Salad with Chicken — I either buy the packages of pre-cooked chicken or use a can of chicken and just add it to my regular Greek Salad recipe (find it here or on page 151 in The Boat Galley Cookbook; low carb/keto version here).
Chicken Salad with Grapes — a can of chicken, a bit of chopped celery, a handful of grapes sliced in half lengthwise and a dab of mayo. Sometimes I serve it on a bed of lettuce.
Company Coleslaw with Ham — break up a small can (tuna-can size) of ham and add it to my recipe for Company Coleslaw.
Waldorf Salad — add a can of either chicken or ham to Waldorf Salad (diced apples, celery, walnuts, raisins/dates/dried cranberries and a dab of mayo). If you have them, grapes are a nice add-in — they're cold and wet.
Rice Salad with Ham — I'll admit that I have been boiling water every morning. Have to have my coffee! So a couple of times I've engaged in Thermos cooking and made rice for a rice salad for dinner (see recipe here).
We haven't done much in the way of sandwiches for dinner lately but they're good too. Chilled applesauce is nice as a side dish, and cold dill pickles always seem to hit the spot.
I tend to keep cheese and summer sausage on hand, too, and maybe once a week we just have an "appetizer dinner" — some nuts, olives, crackers and cheese & sausage and a bit of fruit.
Read Next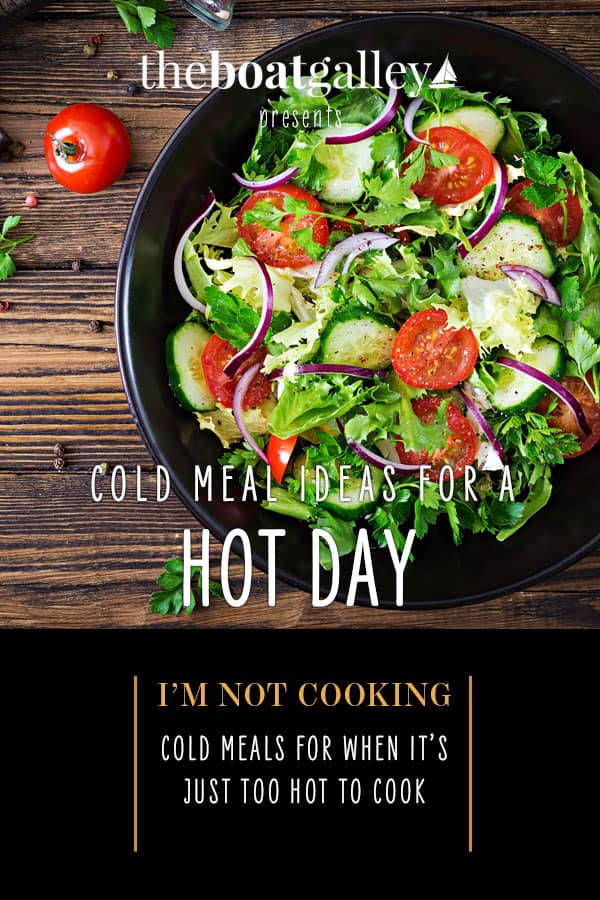 ---
Our FREE Provisioning Spreadsheet
Wondering how much of what foods to take on your next trip? Know just how much to buy of what — all arranged by grocery store aisle — with our handy Provisioning Spreadsheet. Includes detailed instructions to edit it for your favorite foods, how much your family eats, and how long you'll be gone. No spreadsheet skills needed!
It's FREE — get it here.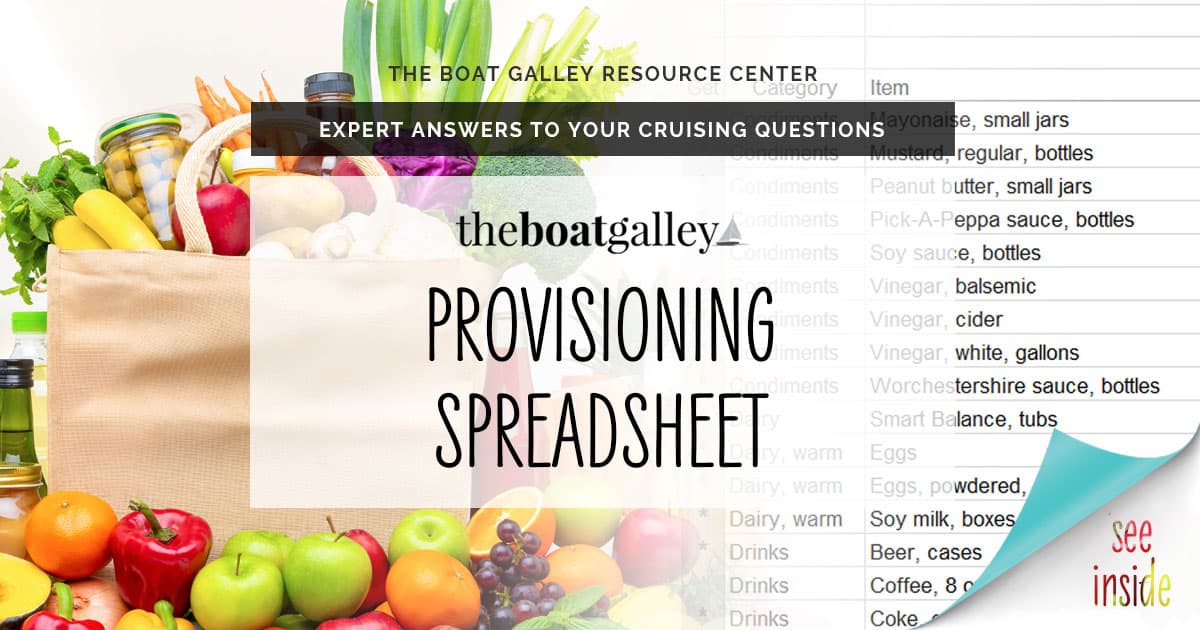 800+ recipes made from readily-obtainable ingredients with hand utensils, including numerous choices to suit every taste. Recipes are all boat-friendly: designed to be made with limited water and electrical appliances and frequent options for making with non-refrigerated ingredients. Get it in our store, on Amazon, or for Kindle.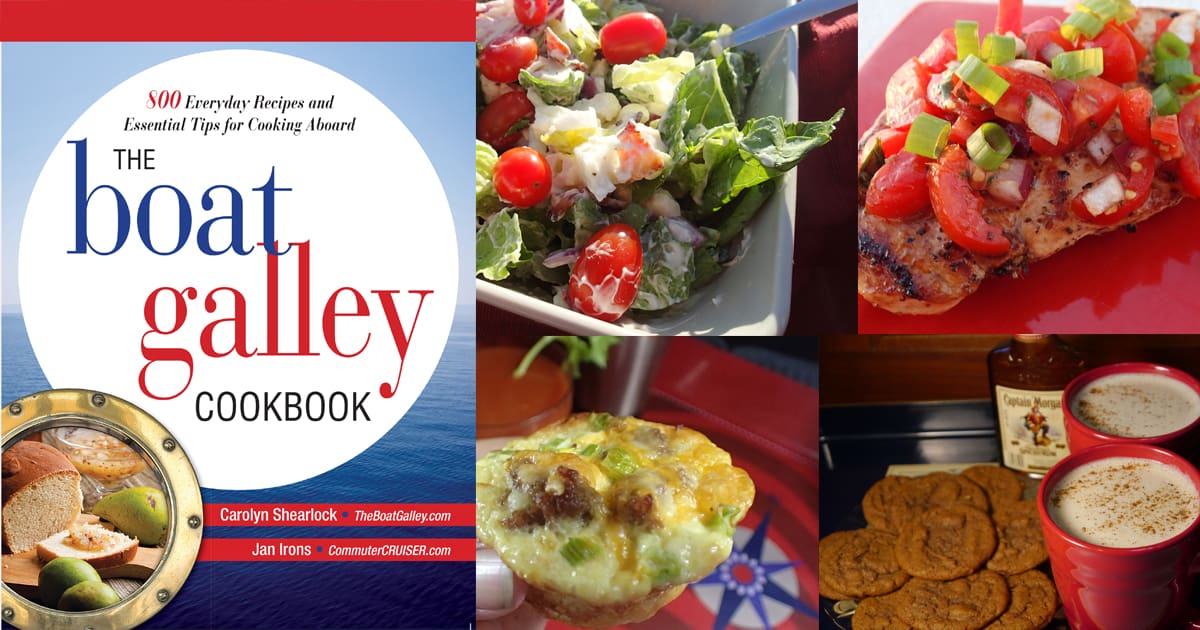 Some links above (including all Amazon links) are affiliate links, meaning that I earn from qualifying purchases. Learn more.