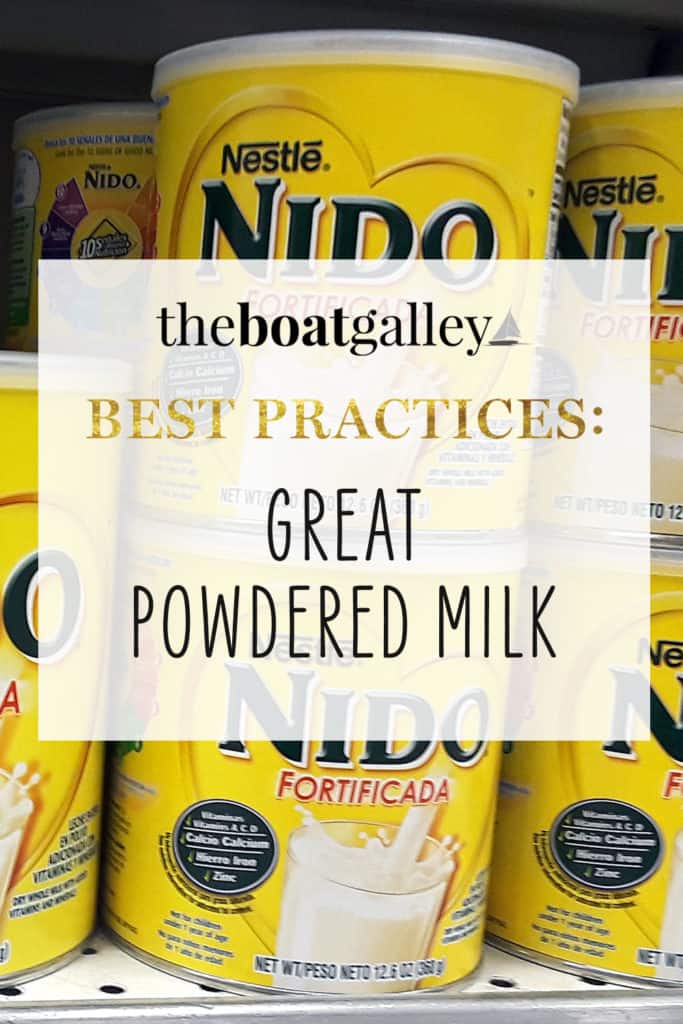 No, I'm not suggesting drinking powdered milk on a regular basis. I much prefer boxed milk for drinking, cereal and things like that.
But powdered milk — that is, good powdered milk — works wonderfully in making your own yogurt, in baking, mashed potatoes and things like that. The plus on a boat is that it takes up a LOT less space and weighs far less than boxed milk, and also lasts almost forever. It doesn't have to be refrigerated, either!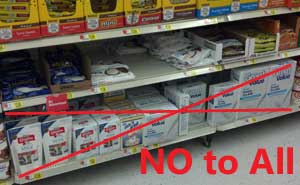 The thing is, you can't find good powdered milk in the "regular" section of the grocery store. All they have there (in my Walmart, in the baking aisle) is that awful nonfat stuff that has to sit overnight before it will even fully dissolve. Don't waste your money on it!
Instead, go over to the "Latin" or "Mexican" foods aisle, shown in the photo at the top of this article. That's where you'll find the good stuff. Everywhere I've ever traveled outside the US, I've found great powdered milk. I have no idea why it's considered a foreign food here!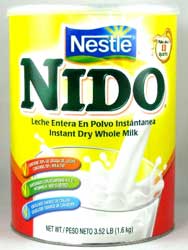 Nido brand milk is made by Nestle and actually tastes good. It's whole milk, though, so is higher in calories. Depending on your store, there may be more than one variety — in mine, there are two: Nido Kinder and regular Nido (shown at right although the can design does vary some).
Unless you know you have a reason for buying one of the other types, the regular Nido (sometimes called Classico or Fortificado) is the one you want — it is just plain powdered whole milk. The other varieties sometimes have added fat, prebiotics and/or flavorings. I know from experience that Nido Kinder will not make good yogurt — it won't culture properly.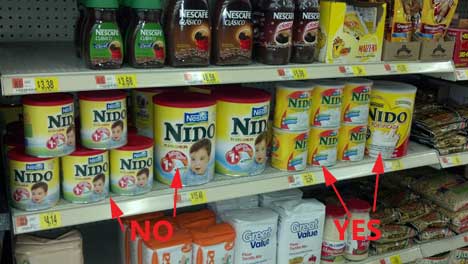 Nido is available everywhere in Mexico and Central America (at least, every little tienda that I ever went in had it). In some towns, we'd find other brands of good powdered milk as well — as with canned meats, it seems that if you're in an area where there is limited electricity, you'll have great access to GOOD non-refrigerated foods.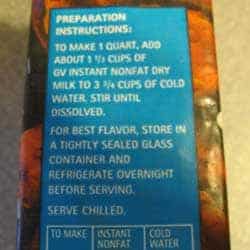 If you ever run into the New Zealand powdered milk, it is absolutely fantastic . . . but more like cream in the number of calories!
A big clue for a powdered milk that's likely to be good is whether it's "instant" — the ones that "suggest" they sit overnight before serving are the ones to stay away from.
Even if you don't make your own yogurt, think about using powdered milk in
and anything else you use milk in. You can save a lot of space and weight.
Friends who take cream in their coffee have told me that a spoonful of Nido is much better than Coffee-Mate, too. And if you're ever out of other milk, it's not bad to drink!
Read Next
Making Boat Life Better
Some links in this article (including all Amazon links) are affiliate links, meaning that we earn from qualifying purchases.