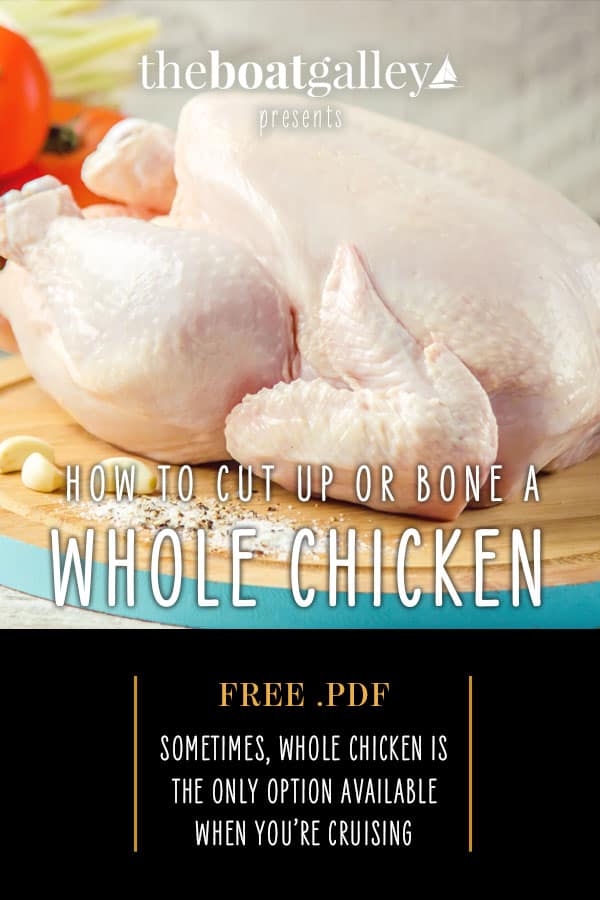 How do you cut up a chicken or bone one? You can't always count on having the butcher do it, especially when you're cruising on a boat. I've run across a couple of good PDF downloads on cutting up a whole chicken, as well as a nice diagram of the cut-up parts. I suggest downloading at least one of these, as you never know when the only chicken available will be whole!
The bottom download also includes information on boning a chicken breast, which I often used while cruising — with very limited freezer space, I always boned meat before freezing it as I wasn't about to waste space on bones!
Learn how to cut up a chicken — you can either click on the link to view the document (and save it from there) or right-click and "Save File As" (or whatever your browser calls it) to just download it.
Tools you'll need (all available on Amazon):
And here's the YouTube video on cutting up a whole chicken:
Read Next
Want some help with that tiny refrigerator? Check out our step-by-step how-to:


Making Boat Life Better
Some links in this article (including all Amazon links) are affiliate links, meaning that we earn from qualifying purchases.