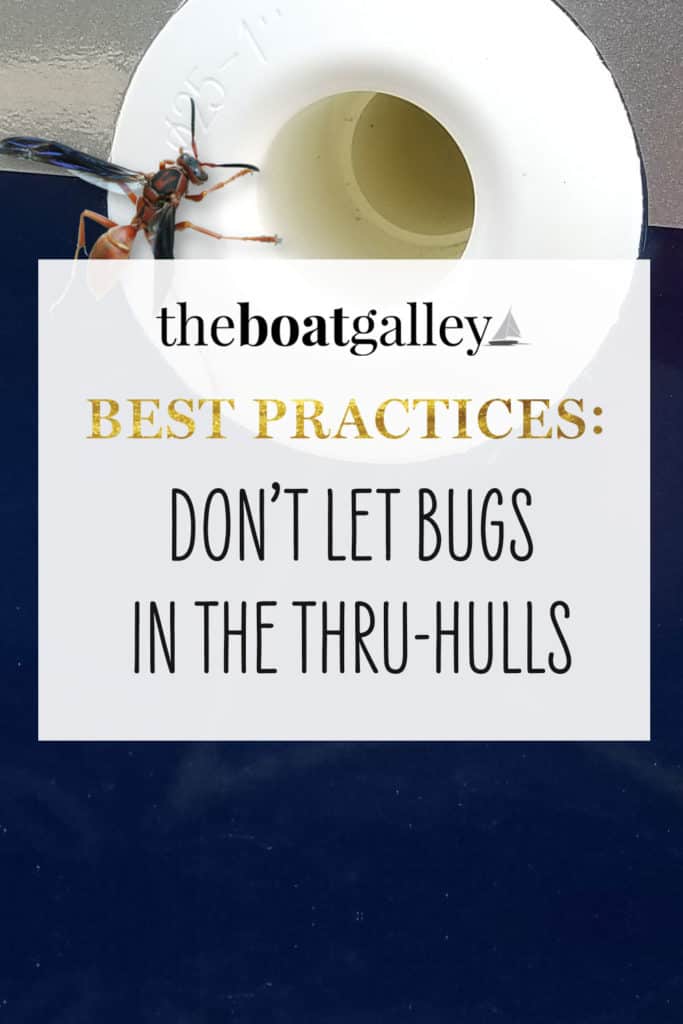 How do you keep bugs out of your boat when it's on the hard? Whether it's in storage or you're living aboard in the work yard, bug intrusion can be a major problem.
The Problem
Bugs love to enter boats through the thru-hulls. Sure, some of your thru-hulls can be closed. But probably not all.
Vents for the fuel and water tanks probably can't be closed, period. And you may not want to close up sink drains if you're living aboard and/or have a dehumidifier running. You may want to leave the thru-hulls for the bilge pumps open, too, so that if rain gets in the bilge pumps can get it out.
The "open to the inside" thru-hulls can let ants, roaches, bees and more into the boat. Not good.
But even the thru-hulls that don't directly open to the boat interior can pose a problem. Where we were hauled out on the northern edge of the Everglades, paper wasps and mud daubers were a huge problem and would totally close off tank vents. We saw more than one boat discover that they had to dig hardened chunks of mud or nests. One boat discovered that their bilge pump wouldn't work when they re-launched . . . when they took it apart to rebuild it, they found a mud dauber nest.
How to Keep Bugs Out of Your Boat's Thru-Hulls
Our first year there in storage we were advised to stuff screen in all the open thru-hulls and vents. It worked well – air or water could still flow but the bugs were blocked – but it took Dave forever to do and he really scraped his hands up between cutting the screen up and stuffing it in.
The second year, Terry and Jenn Pierson were getting their boat ready for storage at the same time we were. I was heading into town one day and asked if they needed anything. Sure – stainless pot scrubbers to plug the thru-hulls. HUH? They told us exactly how they used the stainless scrubbers to easily keep bugs out of the thru-hulls.
It works even better than screen and is much easier to do. Win-win!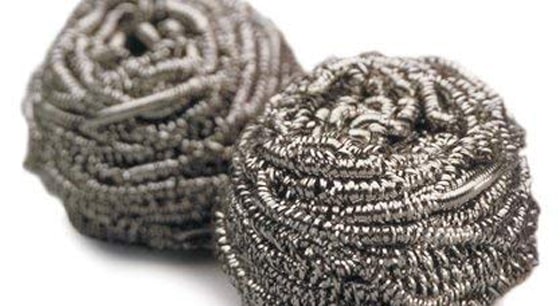 Step-by-Step
Cut each stainless scrubber into a couple of chunks (depending on how large the scrubber is and how large the thru-hull) with regular scissors.
Stuff one chunk of the scrubber into each thru-hull, keeping the outer edge flush with the hull of the boat so that bugs can't build nests in the thru-hulls or get into the boat. You want the thru-hull to be firmly blocked off. Air and water will still seep through.
Do all open thru-hulls and those that are closed so there won't be any nests in the inch or two between the hull and the valve.
Remove them all (and open any closed thru-hulls) just before putting the boat back in the water.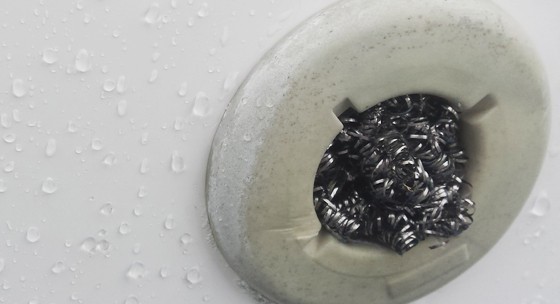 Where to Buy Supplies
You can find the stainless scrubbies in most grocery stores – just be sure to get stainless ones or they'll rust out after the first rain! Don't try to use green scrubbies as they are not flexible enough and will leave gaps that bugs can crawl through.
They're a little cheaper on Amazon than at the grocery where I bought them (everything is more expensive in South Florida) but they're not frightfully expensive anywhere. It took two 3-packs to do our whole boat, and we had some left over.
This article was originally written in January 2016 and was most recently updated and made more detailed in February 2020.
More About Avoiding Bug Infestations on Your Boat
Making Boat Life Better
Some links in this article (including all Amazon links) are affiliate links, meaning that we earn from qualifying purchases.