NOTE: This article refers to our previous boat. Adding significant solar was also the first major upgrade we did on our current boat — read about that here.
Our first major boat improvement was to significantly increase the solar power aboard Que Tal, going from 153 watts to 453. As a result, we virtually never ran the diesel (or a generator) just to charge the batteries — even with a decent-sized refrigerator in the tropics and a watermaker. We knew that the solar power would heat up the boat less, but an unexpected bonus was that the refrigerator ran less — the engine compartment was right next to the refrigerator, and not running it sure helped!
Getting ready to cruise? Prepare to Cruise (a FREE mini-course) gives you lots of free resources along with affordable recommended courses and coaching for more in-depth needs.
As our first big project, we struggled with numerous questions about whether it was worthwhile to do and how it would improve our cruising. I documented our analysis in "Dollars and Sense of Solar Panels," published in Blue Water Sailing in February 2005. And yes, whether considered on a straight dollars and cents basis or in time saved (and spent on other, more fun, things), adding a bunch of solar panels was one of the best upgrades we made to Que Tal.
Admittedly, solar panels aren't the right solution for every boat — you have to be cruising where it's sunny. But the same framework for determining whether they'd be cost-effective for us, detailed here, can be used for other charging options, such as a wind generator or a gas or diesel generator.
The original article included a large sidebar on places to mount solar panels, with lots of photos. I have placed this in a separate PDF, available here as Dollars & Sense of Solar Panels (Supplemental Info) as putting it all in one made browsers with slow connections crash.
If the document does not show below (some browsers have problems), click here to view or download.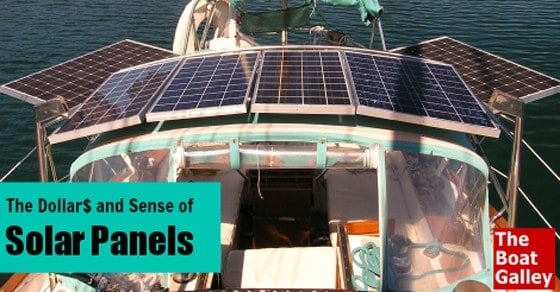 ---
Our FREE Provisioning Spreadsheet
Wondering how much of what foods to take on your next trip? Know just how much to buy of what — all arranged by grocery store aisle — with our handy Provisioning Spreadsheet. Includes detailed instructions to edit it for your favorite foods, how much your family eats, and how long you'll be gone. No spreadsheet skills needed!
It's FREE — get it here.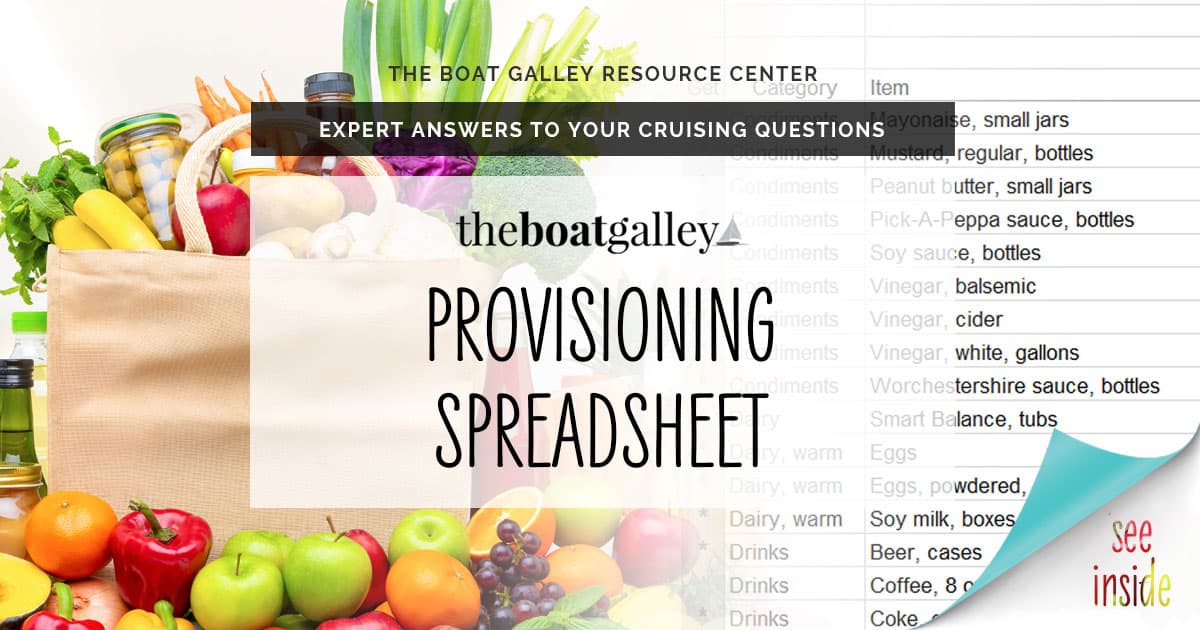 Some links above (including all Amazon links) are affiliate links, meaning that I earn from qualifying purchases. Learn more.