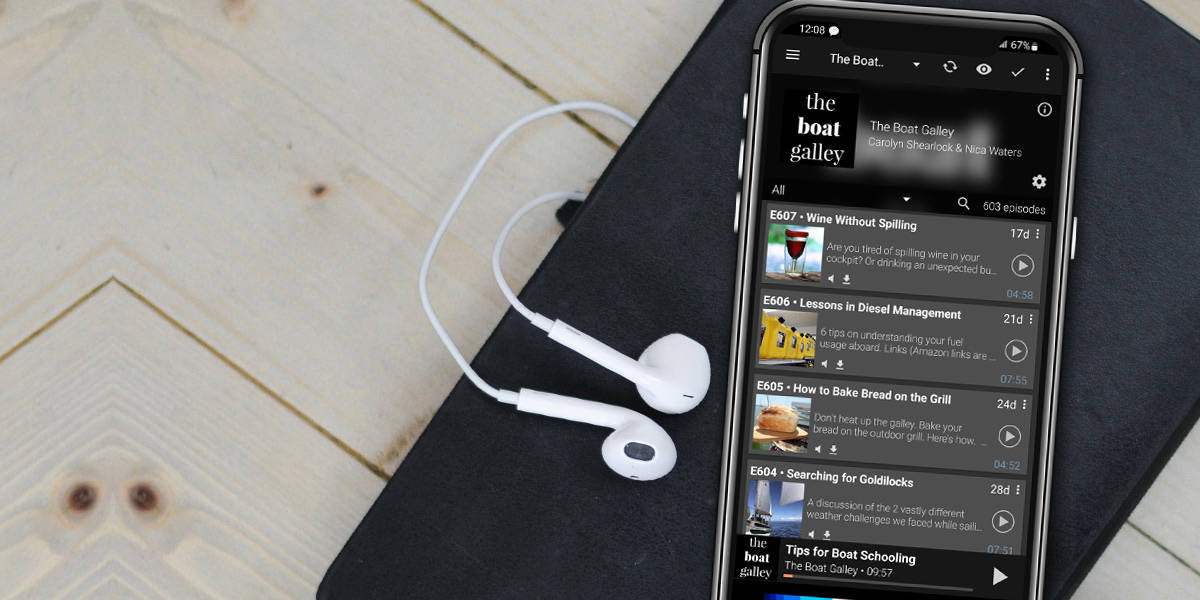 Podcast

Quick bits of info and actionable tips from Carolyn Shearlock and Nica Waters to help you prepare to cruise. Five to 15-minute episodes, perfect for walking, driving or working out. Over 600 episodes, and two new ones each week!

Find The Boat Galley in your favorite podcast player, on Spotify, Alexa, and even YouTube!
Subscribe to get new episodes automatically in your podcast player. Look for "The Boat Galley." And get special offers from our sponsors here.
The Boat Galley
Click on the […] in the short description of an episode to see the full show notes for that episode, including links mentioned in show.
An Important (Overlooked) Onboard Role

Search Results placeholder