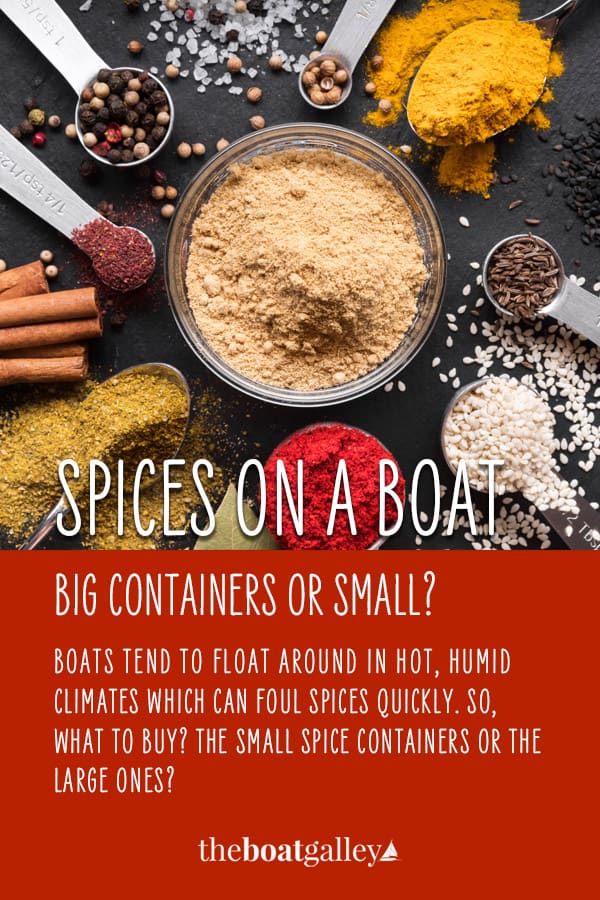 When you're buying for the boat (or anywhere, really) should you buy big or little spice containers? I mean, if you want to stock up, why not really stock up and get the biggest one you have room for? Or are there times when smaller is better?
For most spices, smaller is better . . . within reason. Spices in general lose their flavor when exposed to heat and humidity and most boats have plenty of both. Things like chili powder, basil, oregano and garlic are particularly susceptible. My experience is that in the tropics they rarely keep their flavor more than three or four months, but your experience may be different depending on where you are and how you store your spices.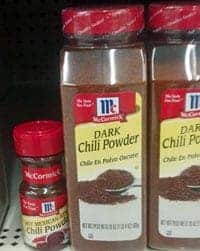 So for most of us, that rules out the monster restaurant-size containers or large containers filled from bulk. (Darn! They're far cheaper per ounce.) And the large containers hold a LOT more than the regular sized bottles, making it unlikely that you'll use up the contents before it has all the flavor of sawdust. Obviously, if you have a large family or substantial crew — or know that you use a lot of a particular spice — you may decide that the large container is right for you.
Spices that I use frequently I buy in the larger of the regular-sized bottles. I also buy this size for spices that I use in larger quantities when I do use them — such as chili powder where I use a couple of tablespoons when I make a pot of chili.
I get the little jars for things that I use less often and that typically aren't used in great quantity. White pepper and cayenne are two of these — while I use them a couple of times a week, it's typically only 1/8 teaspoon or less at a time, so a little jar lasts quite a while.
Admittedly, sometimes I can't find a particular spice in a small-ish container, such as the time that I found caraway seed in Loreto on the Sea of Cortez. It was in a huge bottle that held a quart or more! I knew I'd never use it before it lost its taste, so I divided up with some friends who also liked to bake bread. We never did find rye flour, but we learned to make "Almost Rye" with whole wheat flour and the caraway!*
So the next time you're tempted to reach for the big spice jar because it's half the price per ounce of the smaller one, think whether you'll really be able to use it all. Too often, I've discovered that the one that's cheaper per ounce actually ends up costing me the most since I throw a large part of it away.
*If you have The Boat Galley Cookbook, the recipe for "Almost" Rye Bread is on page 394.
Read More About Spices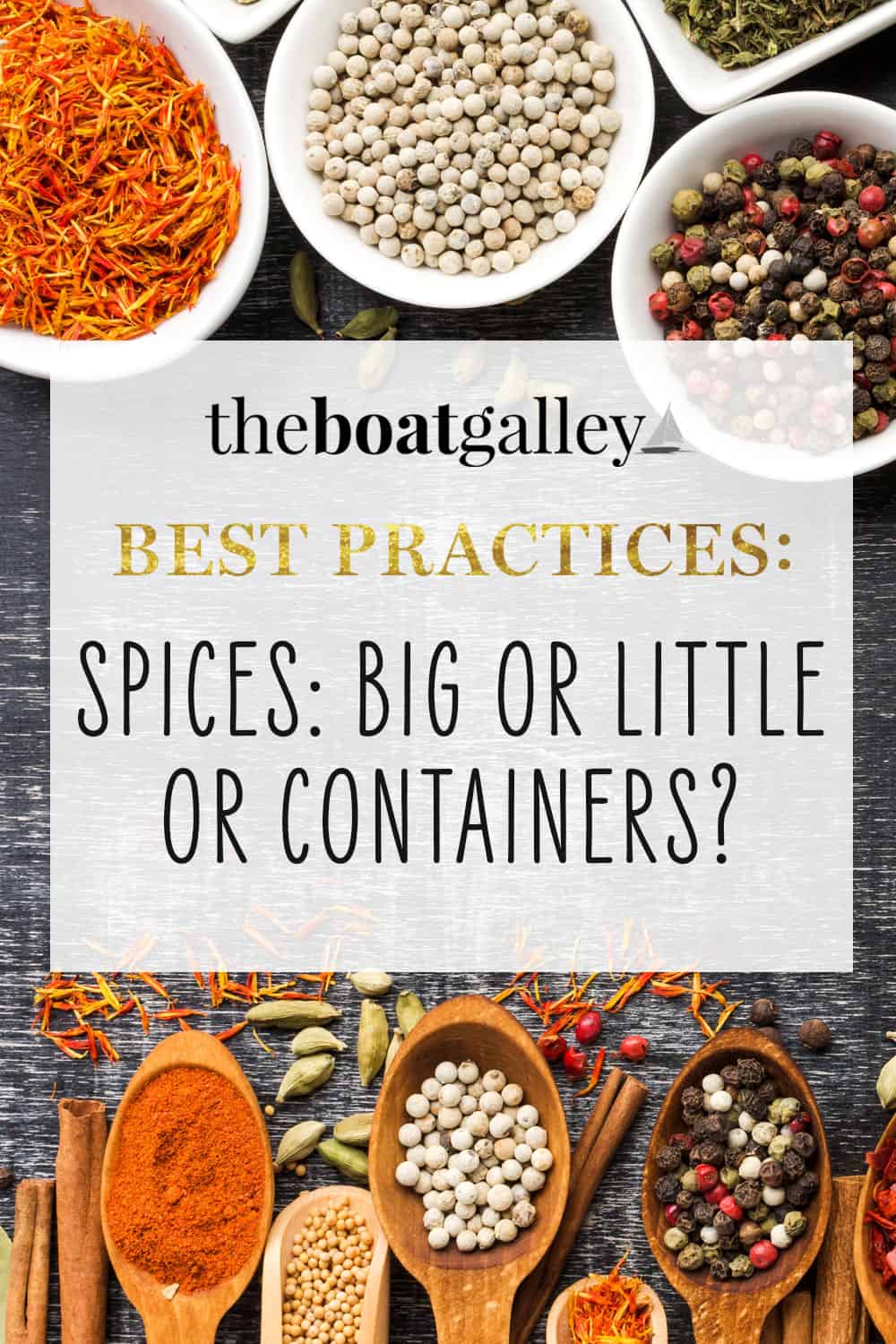 Some links above (including all Amazon links) are affiliate links, meaning that I earn from qualifying purchases. Learn more.