What's wrong with this picture??  Six weeks ago, I would have said "nothing."
Are you like me?  When I'm making something that I've made lots of times before — or something that I don't really even have a recipe for — I tend to just shake spice containers over the bowl or pan and judge the amount by eye.  Particularly if I want "just a dash" of a particular spice.  Here, I'm making gumbo — and adding plenty of garlic.
Cooking on a boat is different, with a much smaller workspace and often no convenient stores. Make the transition easier with my FREE online course, Cooking for Adventures.
Well, guess what?  It's fine to just shake spices over a bowl, but over a hot pan?  It's a leading cause of dead spices.
Yeah, spices with all the flavor of sawdust.
I've known for years that heat and humidity were the enemies of spices.  I recommended storing them away from the stove and as low in the boat as practical.
It never dawned on that the way I was using my spices was killing them.  But it was.  I discovered this recently when I was researching something else and found a note on the McCormick spice site (click on handling).

Turning the container upside down over the hot, steamy pan not only exposes the herbs and spices to heat, but the rising steam goes right into the bottle and has no way out.  Oops!  The typical heat and humidity on a boat are already hard on spices and shortens their life considerably.  Let's not add to it!
Now, I'm trying to remember to use a measuring spoon — or even just pour the spice into my hand — and do it away from the stove.  Wherever possible, I've removed shaker tops on the spice containers to help me remember, too.
Now, want to know the really funny thing?  Despite reading this tip on the McCormick spice website, every single McCormick spice I have has a shaker top, subtly encouraging you to shake your spices into your cooking!  I'm trying hard to remember to unscrew them and use a measuring spoon to scoop out what I need.
Another tip on the site was to always use a dry measuring spoon when dipping into a spice jar.  That, at least, I'm pretty good about doing.  But every so often, I catch myself wiping out a measuring spoon with a damp rag and then scooping out a different spice without drying it.  Or re-using the measuring spoon that was just in the steam over a pan without wiping the condensate from it.
I'm sure that in time, I'll get better on both counts . . .
---
Our FREE Provisioning Spreadsheet
Wondering how much of what foods to take on your next trip? Know just how much to buy of what — all arranged by grocery store aisle — with our handy Provisioning Spreadsheet. Includes detailed instructions to edit it for your favorite foods, how much your family eats, and how long you'll be gone. No spreadsheet skills needed!
It's FREE — get it here.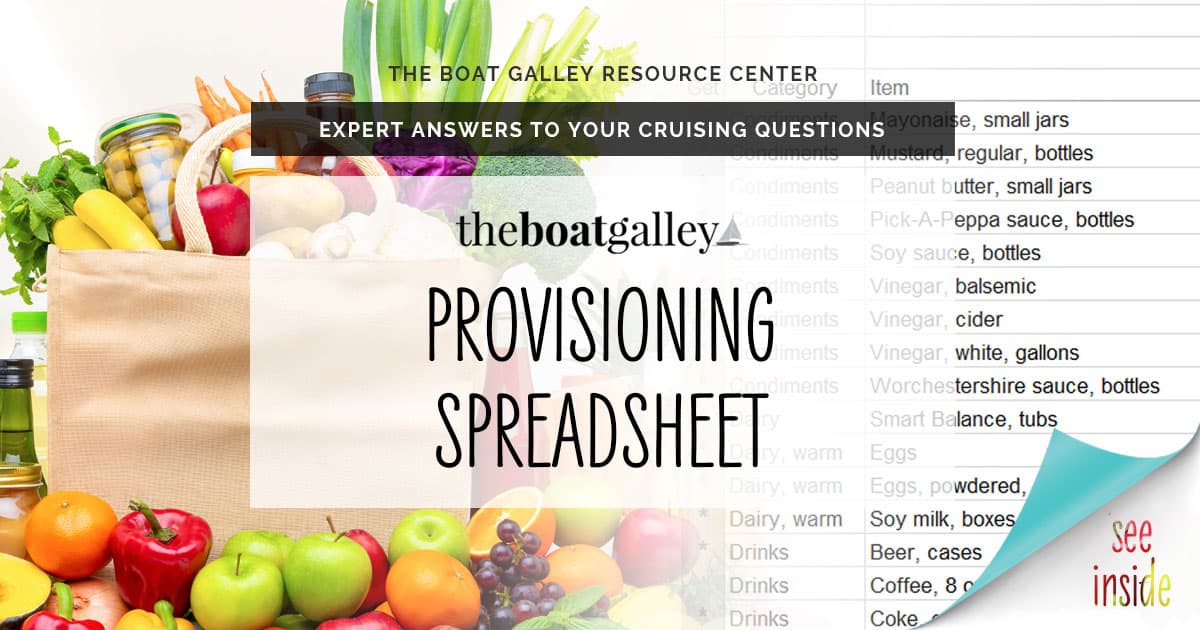 Some links above (including all Amazon links) are affiliate links, meaning that I earn from qualifying purchases. Learn more.