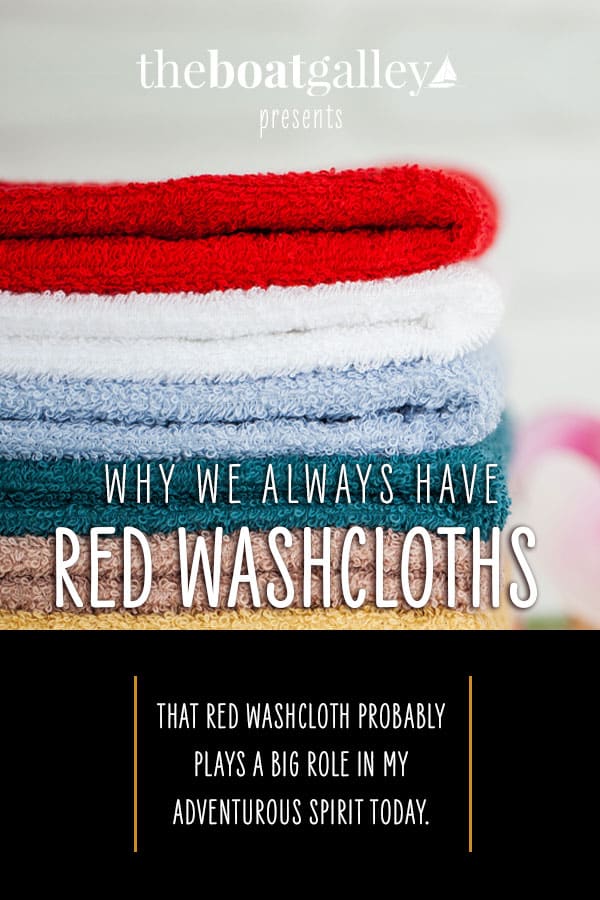 Can you learn to be more adventurous? I say yes! Getting cuts or scrapes really isn't all that bad. You just need one thing: a red washcloth.
When I was a kid, there was always a red washcloth hanging on the back of the bathroom door.
You see, my mom realized that if you lead an more adventurous life, cuts and scrapes come with the territory. Hence the red washcloth — if there was blood, you were supposed to use the red washcloth and not one of the pretty white or yellow ones. Any stains would just blend in with the red washcloth.
I don't want to make her out as uncaring (or abusive) but mom believed that a parent's duty was to raise kids with the necessary skills to be independent — and that happened as early as possible.
And to her (me too!) there are far worse things in life than a few cuts and scrapes or even broken bones.
Being afraid to try something new, being afraid of being hurt, being afraid of failure.
You certainly wouldn't call her (or my dad, for that matter) overprotective — and I mean that in a good way. Instead, they gave me the skills to cope with problems on my own.
At a very early age — I forget just when but probably around kindergarten age — Mom taught me to treat my own cuts and scrapes as well as how to tell when I needed help. If Mom saw me coming home with a bloody knee or hopping to keep a cut foot out of the dirt (there were lots of clam shells in the lake and small cuts were common) she wouldn't come running and make a fuss over me. She'd just remind me to go in the back door (where there was linoleum from there to the bathroom) and "use the red washcloth."
Funny as it sounds, that red washcloth probably plays a big role in my adventurous spirit today. I learned that while you might get injured doing something, it wasn't necessarily a disaster — Mom's calm hands-off approach made me realize I could deal with an awful lot on my own. Overwhelmingly, the end result has been worth the risk — or reality — of injury. I've had all sort of wonderful experiences that I wouldn't have had if I wanted to be safe.
And one of the first things that I laid out to take to Barefoot Gal, our new boat? I find it's a good reminder — I can always learn to be more adventurous.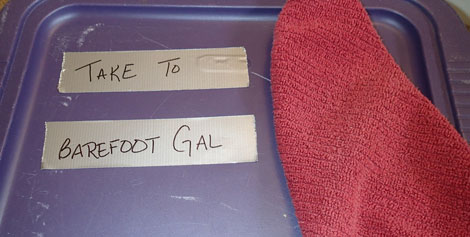 2020 Update: I just increased my stock of red washcloths by buying a dozen on Amazon.
Read Next About Making the Leap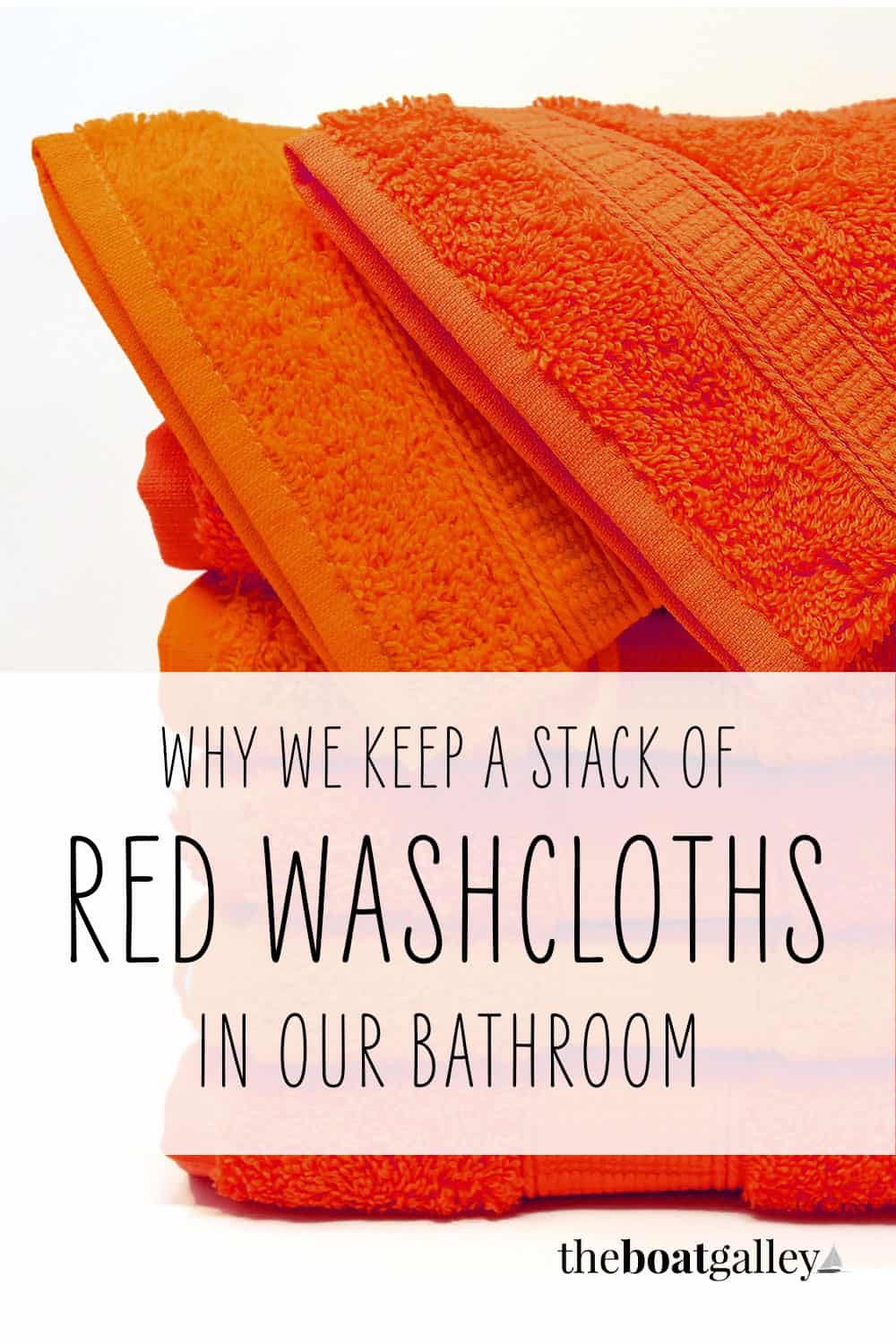 Making Boat Life Better
Some links in this article (including all Amazon links) are affiliate links, meaning that we earn from qualifying purchases.