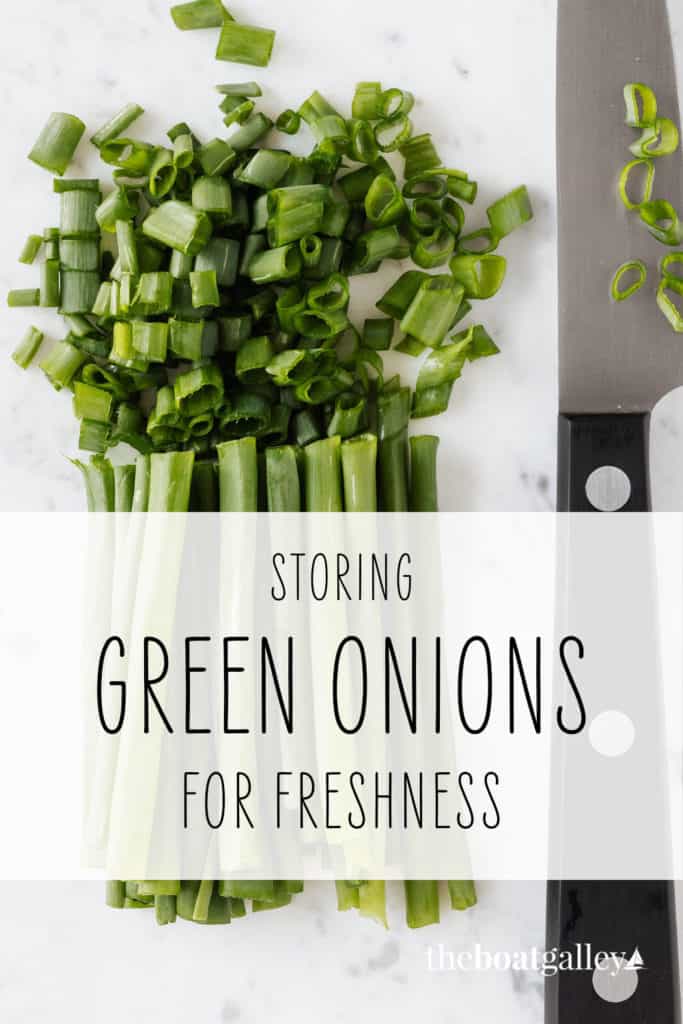 We love green onions — I often use sliced bits of the tops as a garnish, and I also use them in salads and cooking.
But I've always had a problem with them getting slimy in the refrigerator . . . or the tops totally drying out and becoming brown if I didn't put them in the refrigerator.
Need More Help? Whether you have no refrigerator or a tiny one, the information in The Boat Galley Guide to Storing Food without Refrigeration (229 pages) lets you have great meals, using fresh food, on your next camping or boating adventure. Instead of spending a fortune on freeze-dried meals in a bag, spend just $12 and have fresh fruit and vegetables, meat, milk, eggs, cheese, sour cream and everything else you need for delicious, satisfying meals. Learn more.
Last summer, on a whim, I tried a new approach: I just stuck them in a glass of water. After a couple of days, a few of the tops wilted and then started to turn brown. Oops! I thought.
But I cut the wilting "leaves" off and used them in dinner that night, and put the bottoms back in the glass of water.
Not only did they stay good, they actually regrew their tops!
I now routinely keep green onions a couple of months or more — basically, I only buy more when I want to use the white part as well (say to dip in hummus) or because they're not regrowing as fast as we're eating.
TIPS to store your green onions this way:
If you use chlorine in your water, don't put the green onions in the water if you can smell the chlorine — too much chlorine will kill the roots. Let the glass of water sit for an hour or so until the chlorine dissipates, then put the green onions in.
Keep the glass where it won't fall or spill. I find that a drink holder in the cockpit is perfect on all but the roughest passages.
They don't have to be kept in sunlight but will grow faster if they are.
Change the water every two to three days. You don't need to use a lot of water; keep it at a level roughly even the top of the white part of the green onions.
If a few leaves start wilting, remove them and use them (I find this happens when I bring some new ones home; rarely thereafter).
I store a lot of my veggies outside the refrigerator (there's just no room in the tiny one I have) but I have to admit that this is one of my favorite tricks: not just no need for refrigeration, but they last longer and reproduce!
---
Our FREE Provisioning Spreadsheet
Wondering how much of what foods to take on your next trip? Know just how much to buy of what — all arranged by grocery store aisle — with our handy Provisioning Spreadsheet. Includes detailed instructions to edit it for your favorite foods, how much your family eats, and how long you'll be gone. No spreadsheet skills needed!
It's FREE — get it here.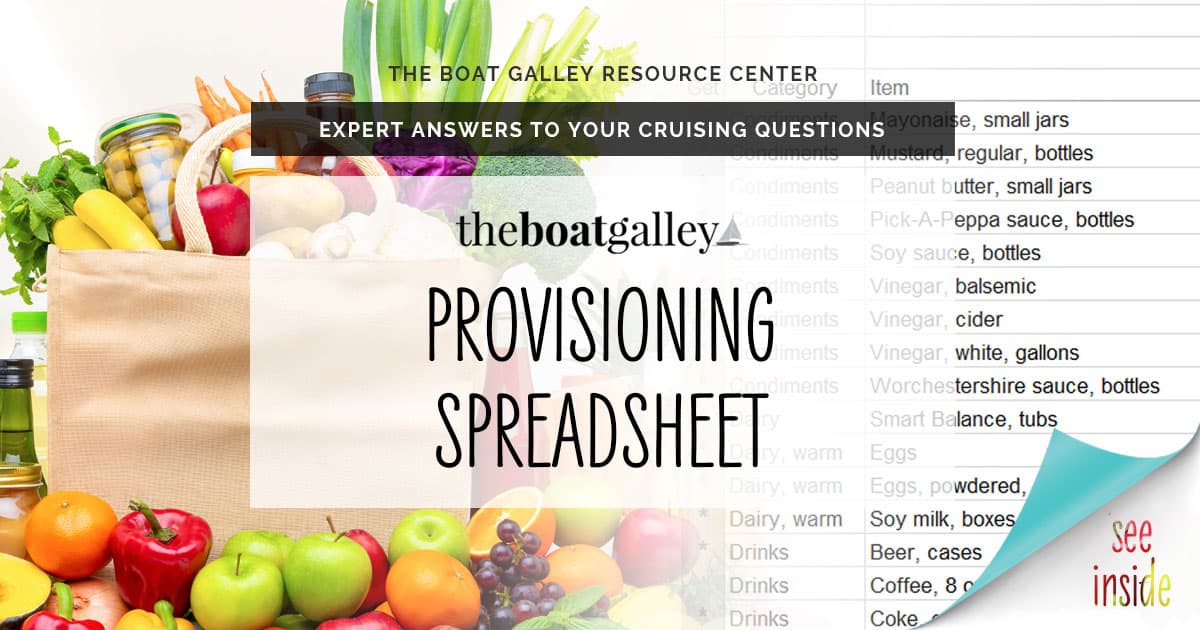 Some links above (including all Amazon links) are affiliate links, meaning that I earn from qualifying purchases. Learn more.