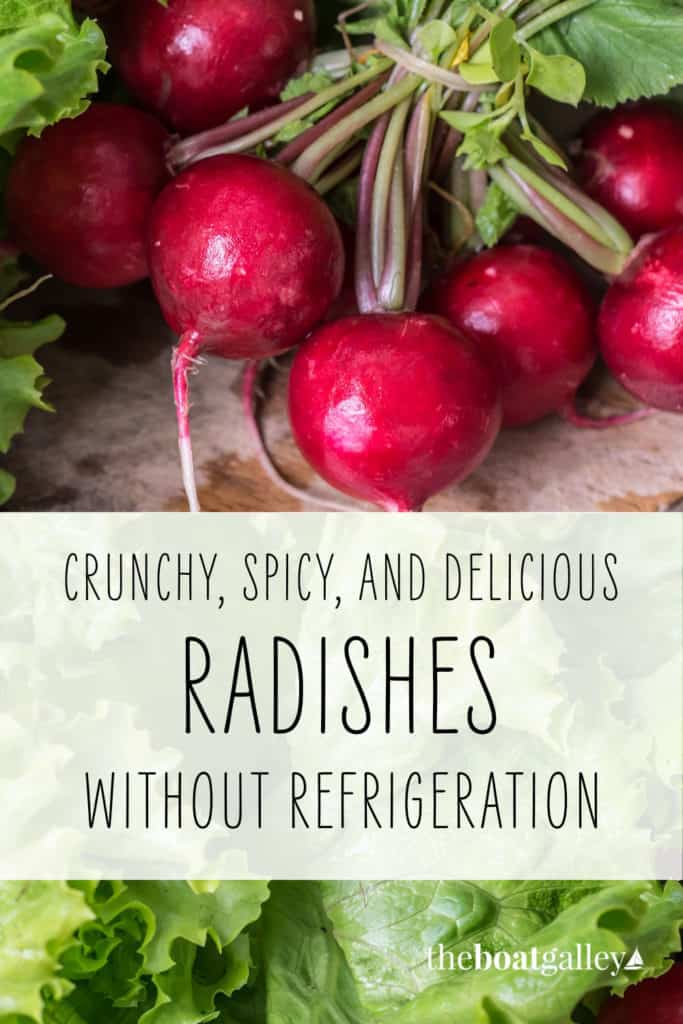 A veggie that adds a burst of flavor and crunch and lasts really well without refrigeration?? Yep.
Radishes.
Need More Help? Whether you have no refrigerator or a tiny one, the information in The Boat Galley Guide to Storing Food without Refrigeration (229 pages) lets you have great meals, using fresh food, on your next camping or boating adventure. Instead of spending a fortune on freeze-dried meals in a bag, spend just $12 and have fresh fruit and vegetables, meat, milk, eggs, cheese, sour cream and everything else you need for delicious, satisfying meals. Learn more.
They'll generally last at least two weeks — often a month or more — without refrigeration. How is it that I just figured this out in the last six months? I've always liked having some radishes for taste, but had absolutely no idea how long they could last!
Storing radishes is easy. Cut the green tops off just above the top of the radish. You can either wash the radishes now or wait until you're ready to eat them. Wrap them in a damp rag and place in a bowl or other container — don't cover. Every couple of days, unwrap the radishes, rinse out the cloth, wring it out and re-wrap the radishes.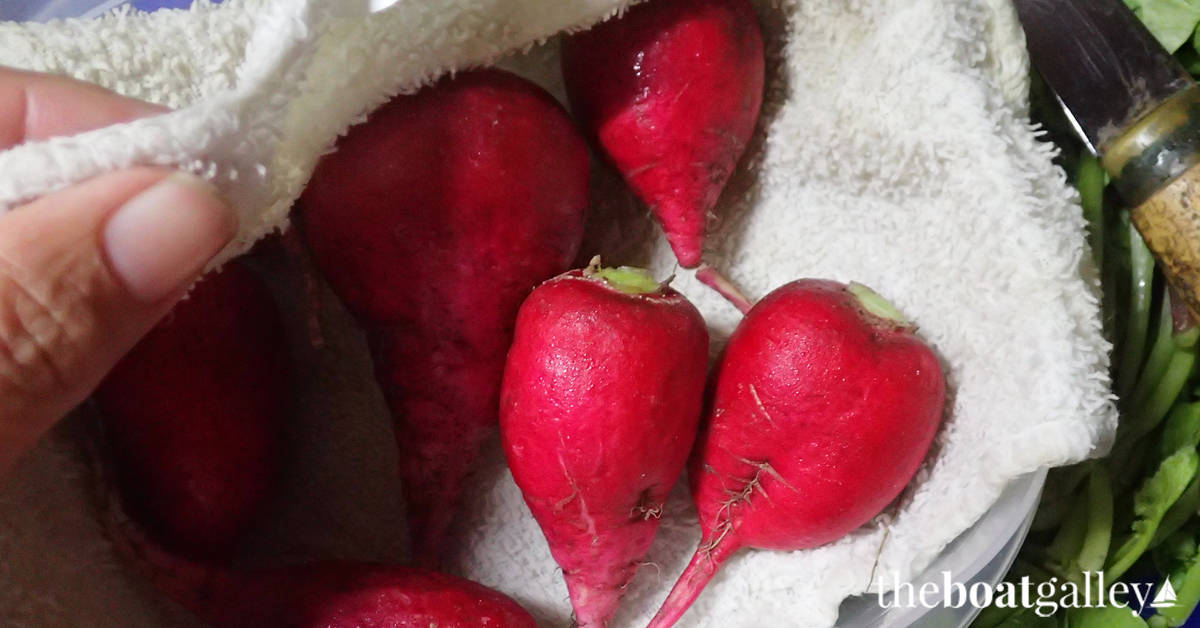 Don't try to save a cut radish. They just don't do well.
If your radishes get so that they're just not really crunchy any longer, soak them in water for an hour or so to firm back up, then go back to storing in a damp rag.
That's it. Dead simple.
Over the years of cruising, we've discovered that the further out we go from provisioning day, the more we crave food with texture, crunch and spice. Radishes perfectly fit the bill.
I generally try to "ration" the radishes out, perhaps not even using any for the first week or ten days after provisioning. Then I'll use maybe one a day, sliced up, to add crunch to almost and flavor to any type of salad: it's particularly good in coleslaw, green bean salads and pasta salads.
---
Our FREE Provisioning Spreadsheet
Wondering how much of what foods to take on your next trip? Know just how much to buy of what — all arranged by grocery store aisle — with our handy Provisioning Spreadsheet. Includes detailed instructions to edit it for your favorite foods, how much your family eats, and how long you'll be gone. No spreadsheet skills needed!
It's FREE — get it here.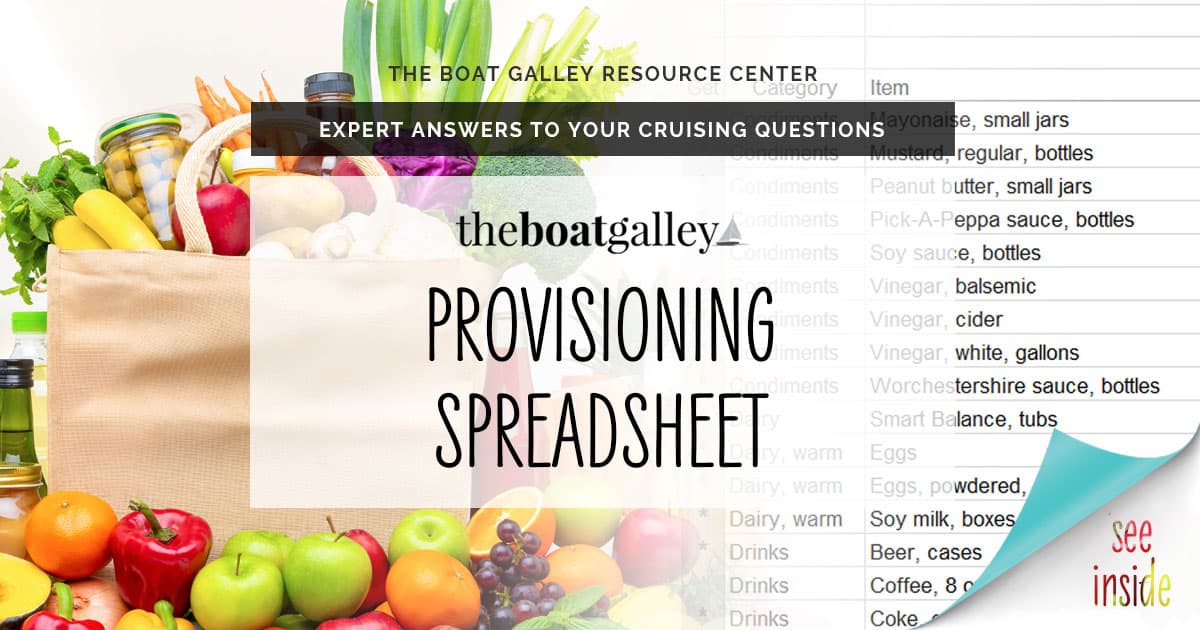 Some links above (including all Amazon links) are affiliate links, meaning that I earn from qualifying purchases. Learn more.