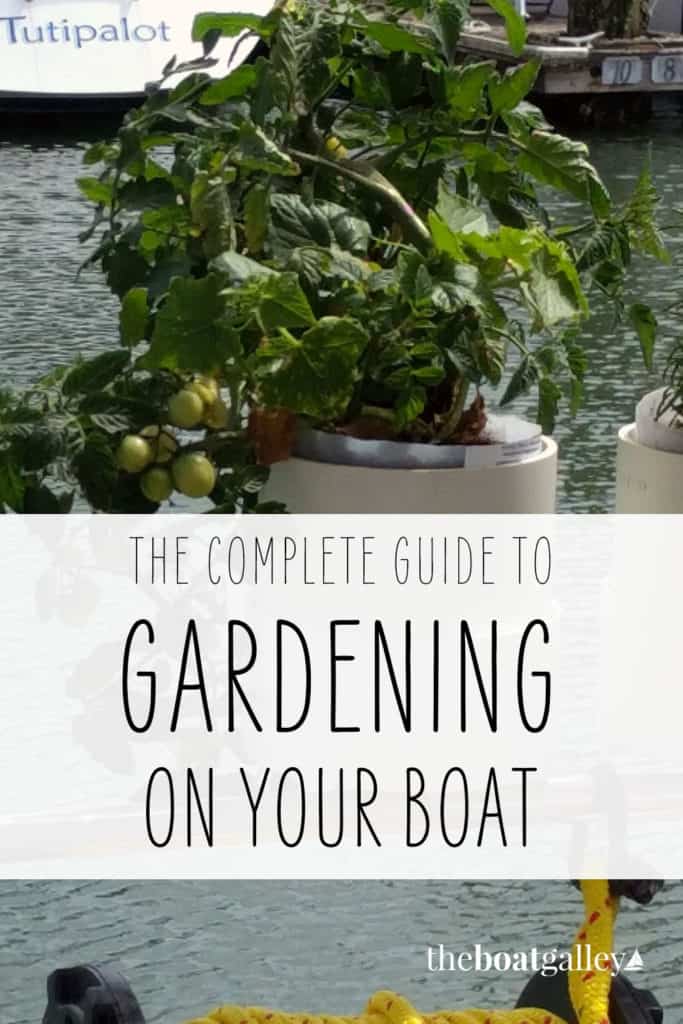 Fresh herbs or greens can really freshen up your tired, boring provisions. So imagine what a nice addition a garden can be to your cruising boat.
Luckily, cruisers are a creative bunch. Risto and Liz set up a garden on their monohull sailboat and share their "how to" instructions to help you create your own in this helpful guest post.
---
Most people who choose to go cruising get similar questions, comments, and skepticism from well-meaning friends and relatives. One such question (as though this would hold us back) was, "But Lizzie you are a gardener. What will you do?" Her response was, "It is going with us!" So it began…
Although we found limited information about boat gardening, The Boat Galley offered some good ideas. We tried the idea of using fabric shoe hangers with plastic bottle inserts, but in the end, we designed a system to fit our Pearson 367.
Making the Planters
Risto did a bit of McGyvering…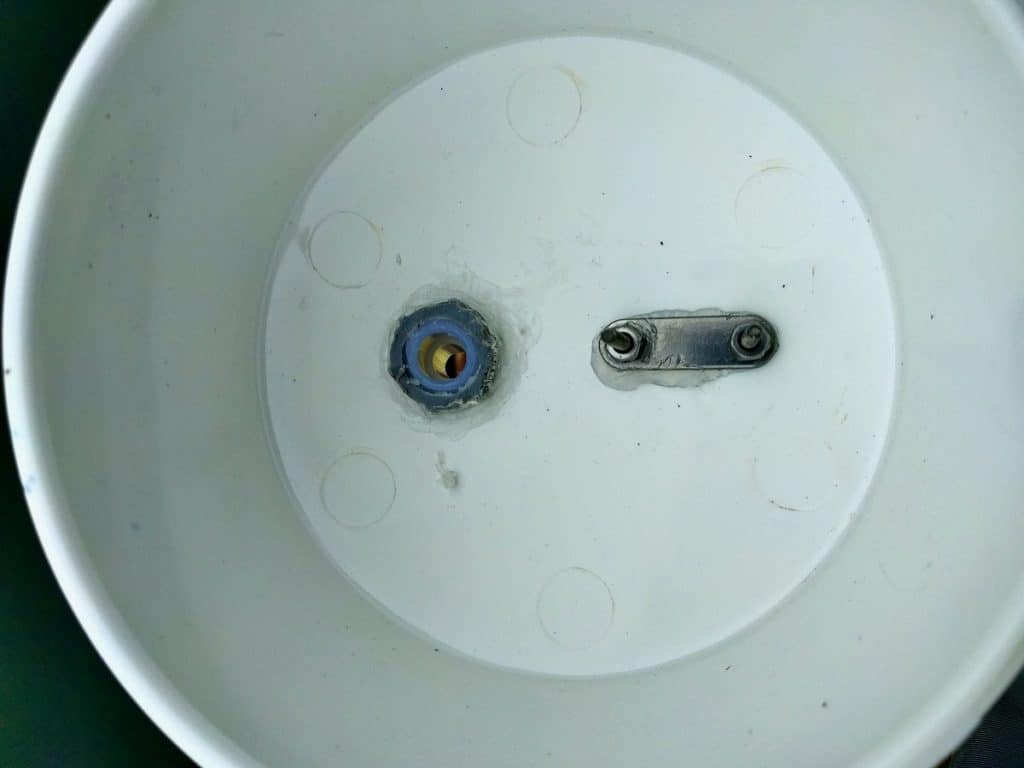 Using 4" and 6" PVC pipe and corresponding caps, Risto made "planters" that we U-bolted to the stern rail.
To drain the planters, we drilled a one-inch hole in the bottom of each and fitted it with a nylon ¾" NPT to 3/8" barb fitting. To make the locking "nuts" we cut ¼" sections of a ¾" threaded PVC coupling before realizing that grey PVC electrical conduit fittings use a ¾" bushing. We cut the threads off to make just enough for the locking ring. This keeps the profile low and minimizes the amount of water that will collect in the bottom.
We sealed the drain fittings into place with silicone.
To anchor the planters to the rail, we used 1/8" x 1" x 2" U-bolts with backing plates. We also sealed these with silicone. We interconnected the barb fittings using 3/8" tubing to drain down near the waterline on the transom.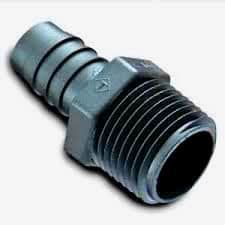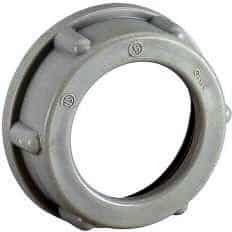 We found that a certain amount of detritus makes its way into the tubing so had to clean them occasionally. We now have a piece of green scouring pads in the bottom of each planter to filter out the particles.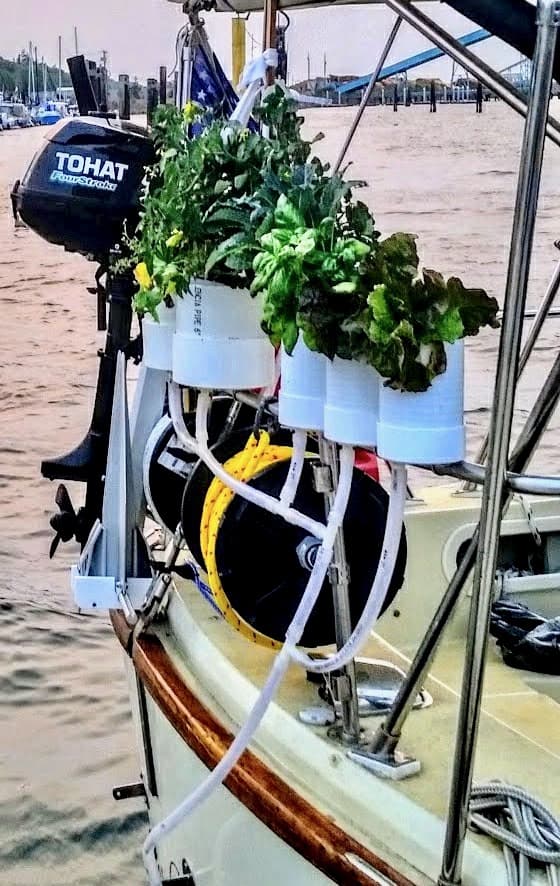 Lining the Planters
We wanted to have food-grade liners because we felt concerned about chemicals leaching into our plants from the PVC piping.
This is where Liz's determined research came in. She looked at countless options to figure out which plastic is safe to plant in and discovered that #2 plastic (HDPE) is the best. These containers are readily available.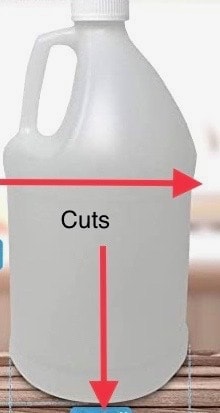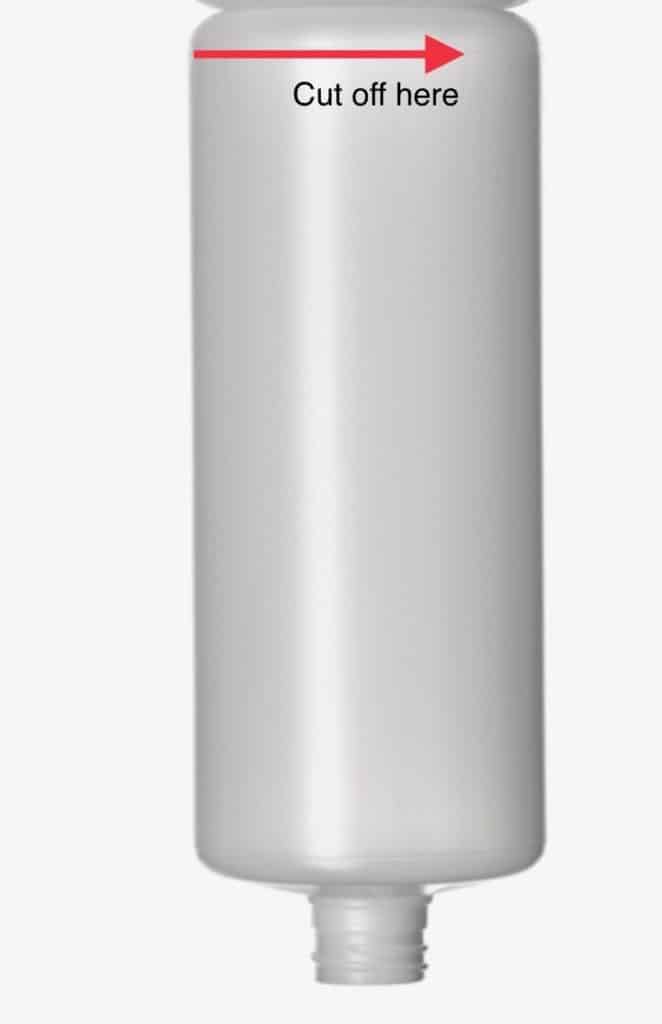 The 4" planters accept a quart bottle upside-down with the bottom cut off. These liners have worked very well although they got brittle from the UV. We replace them every year.
Risto used a one-gallon jug cut off just below the "funnel" to line the six-inch planter. We then cut the bottle from the center of the bottom, across the bottom, and three-quarters of the way up the side. This allowed us to collapse the container enough to fit it into the planter and allow drainage.
The Garden
In Everett Washington, Liz bought some starts and grew other veggies and herbs from seed. Grow what you personally like. And be willing to experiment. We had fantastic results with items that we had read you couldn't grow.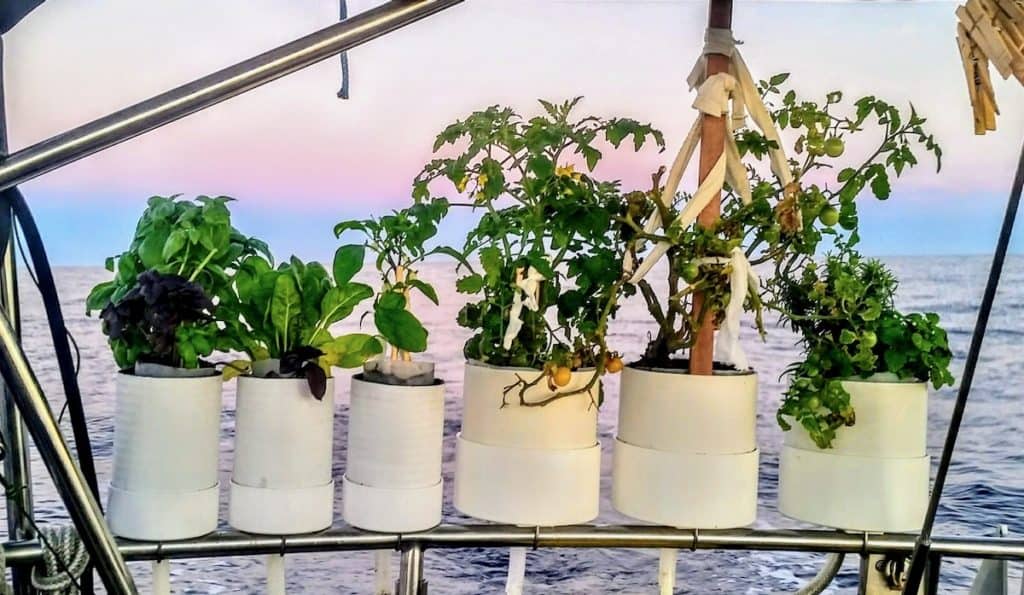 The first planting of the five we have done included red copper lettuce, bib lettuce, kale, collards, cherry tomatoes, dwarf green peppers, tarragon, basil, and rosemary.
There is real joy in sharing the bounty when we have friends aboard for snacks or dinner. It makes a real difference having fish with fresh herbs or a sandwich with greens and herbs. We also make small side salads and of course Caprese salad with fresh basil!
It was fun while on watches coming down the North Pacific coast to pop a fresh orange or red tomato in one's mouth. Yum!
By the way, propping up the tomatoes was key to keeping them productive.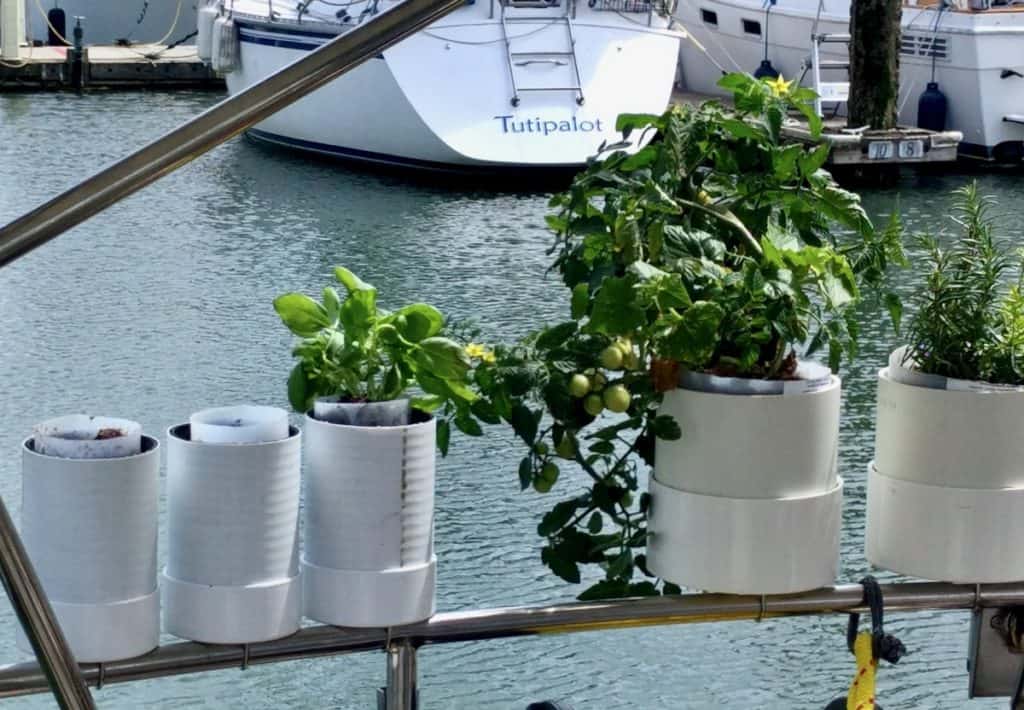 The initial planting in Washington survived the wind and spray all the way to Cabo San Lucas. We rinsed the salt spray off daily with a spray bottle in addition to the daily watering. Fortunately, up to that point we had mostly following seas and downwind sailing.
That all changed on the sail north to La Paz.
We made the rookie mistake of heading north into "El Norte," the notorious north wind in the Sea of Cortez. We took LOTS of water over the bow and solid spray in the cockpit despite the dodger.
Our boat garden looked very forlorn when we tied up in La Paz. We rinsed the plants with lots of fresh water in hopes that the wilted, bedraggled leaves would resurrect. Over the next week or so, we saw new leaves on the plants and some of the wilted leaves perked up as well.
Unfortunately, the plants never fully recovered. Since this was around the eight-month mark of the first planting the plants were getting root bound. So we let the plants go and started again.
Replanting
It wasn't easy to find garden soil in Mexico.
Friends offered soil from their residence but it was not what we needed, mostly sand with little organic structure. We walked or took taxis to nurseries and found little in the way of good soil. Home Depot offered small bags of soil but it was mainly potting material.
A nursery outside of Barra de Navidad sold us a 30-pound bag of reasonably good topsoil. We lashed it on the deck which added to 'the cruising boat look"!
We also bought pellet fertilizer which we used sparingly in our small containers. Finally, we found a few "plant starts" in Mexico to add to our garden.
Every replanting requires patience but well worth the effort! With our cruising season now being six to seven months and having to start from seed, we are finding that it is only practical to grow things that will produce in that time frame.
All-in-all the garden has been a fun and worthwhile endeavor. We would encourage others to give it a try.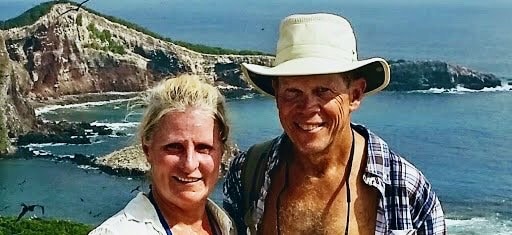 Risto and Liz Lappala sailed their 1981 Pearson 367, Silver Wings, from Everett, WA in August of 2017 after three years of refitting and upgrading. They joined the 2017 Baja HaHa in San Diego. Their cruises in Mexico have taken them as far south as Manzanillo and as far north as Refugio in the northern part of the Sea of Cortez.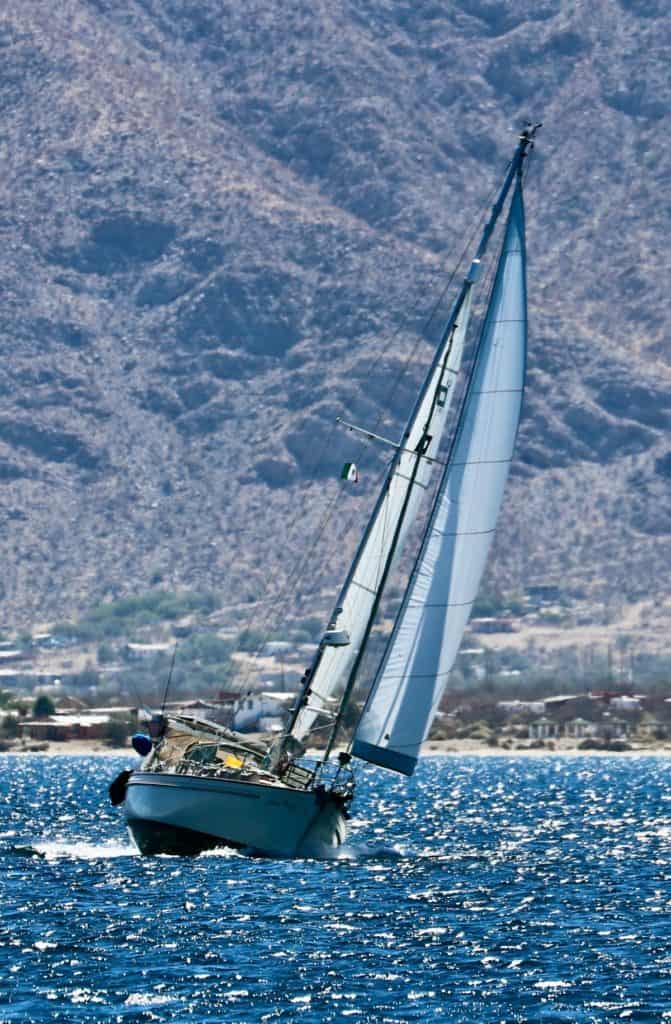 After spending nearly two years cruising full-time, they now plan to spend the summer months in the Pacific Northwest aboard their "floating condo," a Bayliner 3288. They plan to return to Silver Wings in November to explore farther south on the Pacific Mexico coast and possibly Central America.
Read Next
---
Our FREE Provisioning Spreadsheet
Wondering how much of what foods to take on your next trip? Know just how much to buy of what — all arranged by grocery store aisle — with our handy Provisioning Spreadsheet. Includes detailed instructions to edit it for your favorite foods, how much your family eats, and how long you'll be gone. No spreadsheet skills needed!
It's FREE — get it here.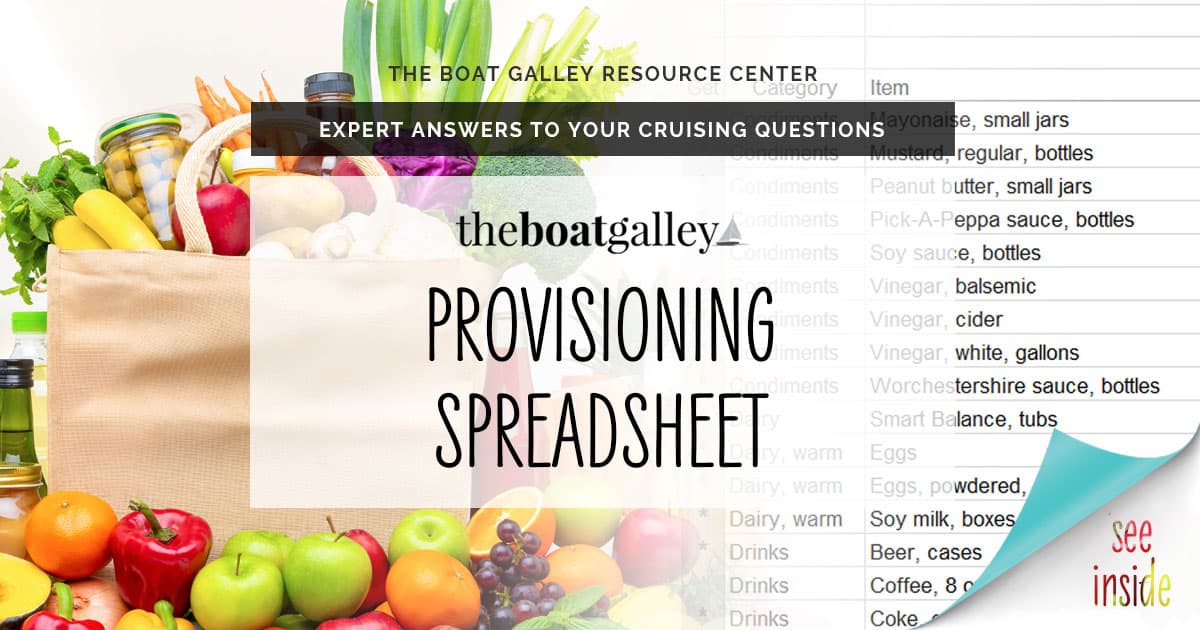 Some links above (including all Amazon links) are affiliate links, meaning that I earn from qualifying purchases. Learn more.