A few tips for getting the most out of your solar panels . . . on both our boats, we've lived almost entirely on the electricity generated by our solar panels. Our previous boat, a Tayana 37, had a total of 453 watts of solar. We now have 345 watts in one large panel on Barefoot Gal – the new panels and regulators are much more efficient and the use of LEDs and a more efficient watermaker and refrigerator have significantly decreased our demand for power.
Still, we try to get every possible amp-hour out of the panels. And while some of these items we've been doing for a long time, we keep refining things and just recently added one more trick.
If it hasn't rained in a while, take a damp rag and wipe the panels off. You'll be surprised at how dusty they get!
If your panels tilt, readjust them a few times a day to get the best sun angle and fewest shadows.
We have lines tied to the two edges of the panel to keep it at the angle we've adjusted it to. That is, when we adjust the panel we also adjust how the lines are tied.
If you're going to be away for the day, adjust the panels level with the horizon as the best compromise.
If you have panels on your dodger or bimini, use a boom brake or preventer when at anchor to "wing out" the boom so it's not shading the panels.
And our latest refinement: check the weather forecast every evening for the expected wind in the morning and tilt the panels accordingly instead of just leaving them where they were at sunset. We find this is giving us an extra 5 to 10 amp-hours a day instead of doing it after we wake up.
Our friends Tammy and Bruce on Dos Libras recently posted a further refinement on their Facebook page. You know those days when it's impossible to get good solar production because the wind direction is putting big shadows across the panels? They used a snubber tied from their stern to their anchor line to turn the boat sufficiently that the panels were getting full sun!
Read Next:
---
Our FREE Provisioning Spreadsheet
Wondering how much of what foods to take on your next trip? Know just how much to buy of what — all arranged by grocery store aisle — with our handy Provisioning Spreadsheet. Includes detailed instructions to edit it for your favorite foods, how much your family eats, and how long you'll be gone. No spreadsheet skills needed!
It's FREE — get it here.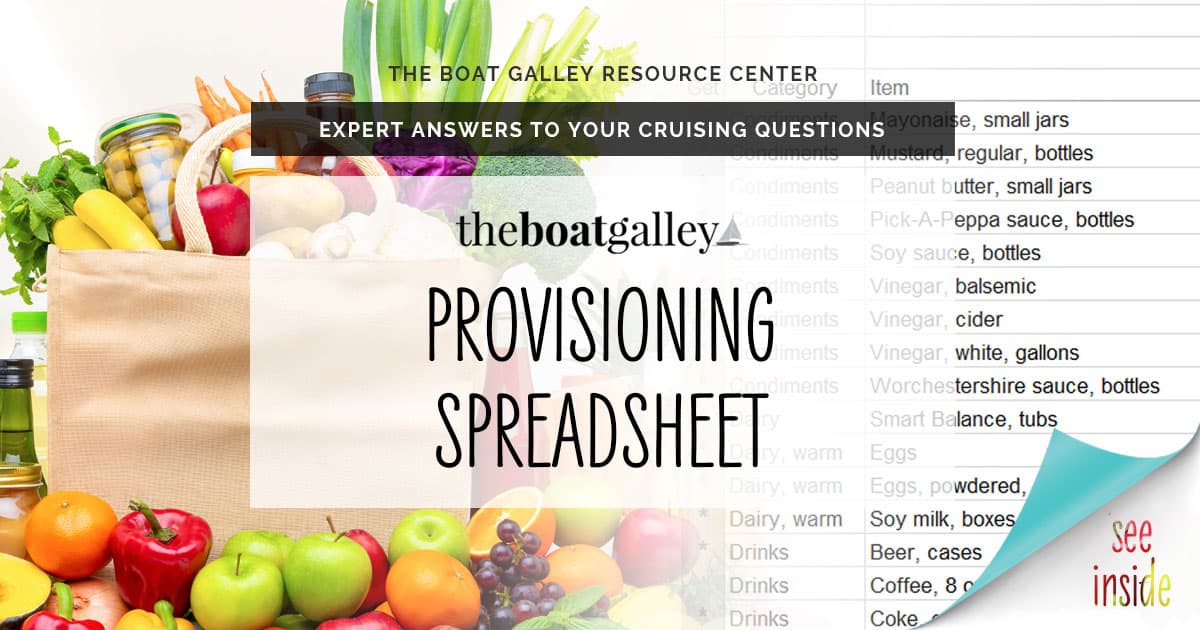 Some links above (including all Amazon links) are affiliate links, meaning that I earn from qualifying purchases. Learn more.