Common advice tells you to calculate your likely electrical needs on the boat. It's a great starting point. But it doesn't cover everything you'll need to power all your needs with solar panels.
Prefer to read? Check out How Much Solar Power Do You Need?

Today's episode of The Boat Galley Podcast is sponsored by Pantry in Paradise. As cruisers, we've all experienced "LOB", or lost on board. You know you have something, like a can of mushroom soup, but you just can't find it. Enter Pantry in Paradise, your go-to app for galley management. Pantry in Paradise tracks your provisions, where they're stored, and creates your next shopping list. Provision for guests or even extra weeks. Find Pantry in Paradise in the App Store and on Google Play!
Click to see all podcast sponsors, past and present.
Music: "Slow Down" by Yvette Craig
Be sure to subscribe to The Boat Galley podcast to get new episodes automatically in your podcast player.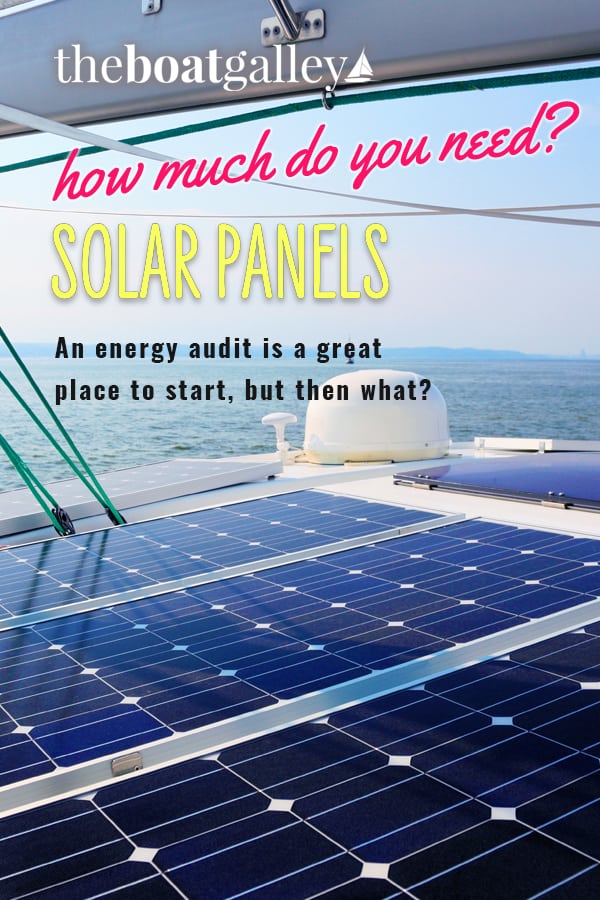 Some links above (including all Amazon links) are affiliate links, meaning that I earn from qualifying purchases. Learn more.