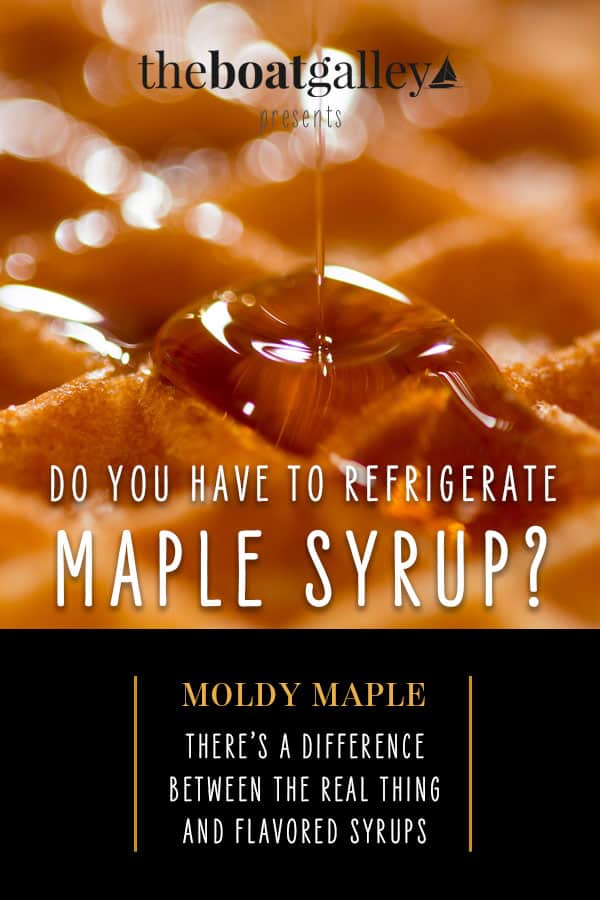 Did you know that maple syrup can mold?
When we were cruising in Mexico aboard Que Tal, we could never get real maple syrup — only the imitation such as Log Cabin and Mrs. Butterworth. These I never refrigerated and a bottle would stay good as long as it took us to eat it — typically over a year. Even those the climate was hot, maple syrup just never needed to be refrigerated.
Are you struggling to live with a small refrigerator? Eating Well with a Tiny Fridge is a step-by-step course full of galley-tested strategies that teaches you what foods can safely be stored without refrigeration, how to do it, and how to maximize the refrigerator space you do have. Just $29.
This winter, aboard Barefoot Gal, I splurged and got a small bottle of real maple syrup. And no, I didn't refrigerate it. We have a very small refrigerator and I only use it for things that have to be kept cold.
Well, add real maple syrup to that list.
Yesterday, I made French toast for breakfast and pulled the bottle of syrup out of the bin where I keep it. At first, I thought some of the sugar had crystallized on top. Then I took a second look . . .
And then I poured a bit out. Yep. Definitely a powdery mold.
It went in the trash.
I had always been under the impression that while most people did refrigerate real maple syrup, it didn't actually have to be kept cold.
Now I know differently.
Googling the topic, I discovered that sure enough, real maple syrup will get moldy if not refrigerated. According to the University of Vermont extension service, it isn't a dangerous mold and you can supposedly skim it off, heat the syrup, skim the top off again, and use it. Learn more about the fungus from Cornell University.
Since I'd rather not deal with all that, I think I'll just refrigerate my real maple syrup. If I don't have room in the refrigerator, I'll get the imitation syrup — it has enough preservatives in it that it can be left out.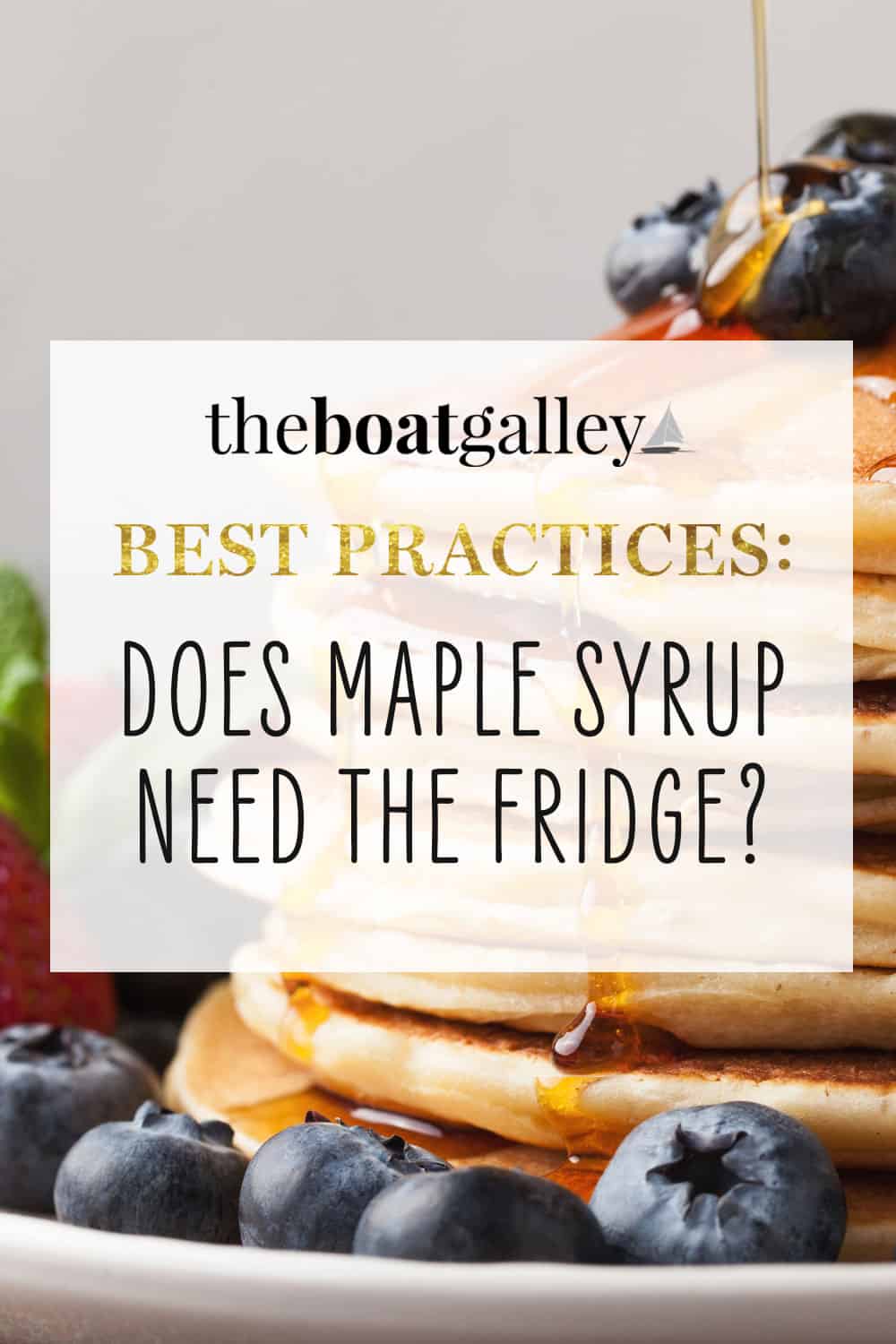 Want more help with your small refrigerator? Take a look at my online course, Eating Well With A Tiny Fridge.

Some links above (including all Amazon links) are affiliate links, meaning that I earn from qualifying purchases. Learn more.