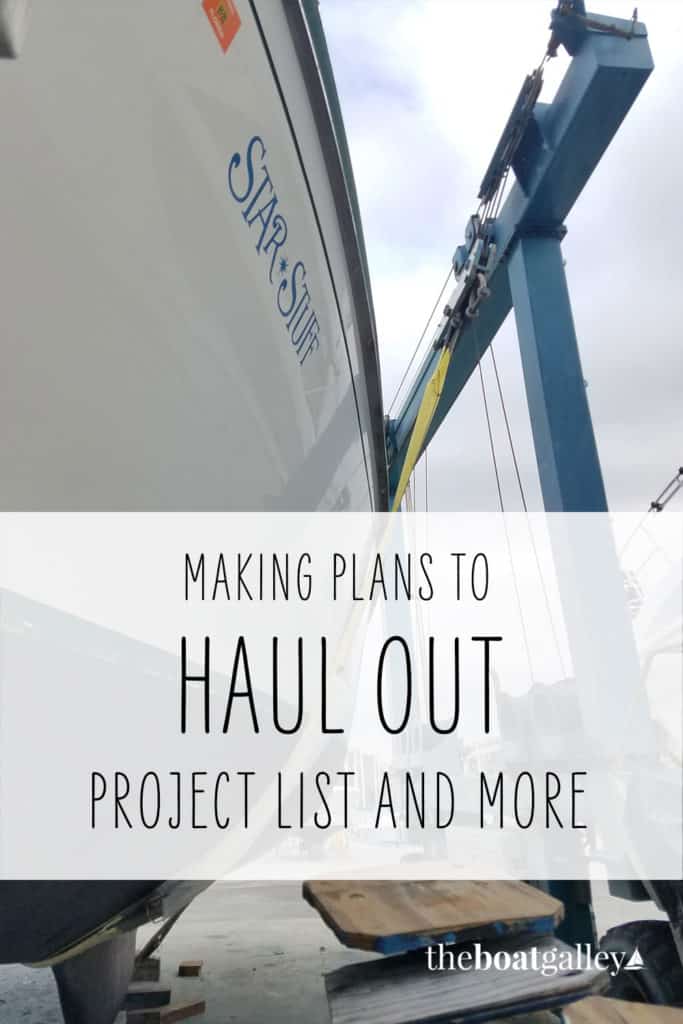 Over the years, I've used The Boat Galley newsletter to share what we've been up to and what we've learned while doing it. Here's one feature from a few years back sharing the routine, but important, tasks we needed to take care of out of the water before leaving for the Bahamas.
---
Barefoot Gal has been hauled out this past week. It's all routine maintenance but definitely needed before heading to the Bahamas. So what have we been doing?
Repaired dings in the gelcoat on the hulls, then wet-sanded the hulls and polished with 10 coats of Poliglow. We have friends who love Poliglow and those who hate it. The trick seems to be getting enough base layers on and doing maintenance coats every six months. Update: after 2+ years, we're still loving it.
The routine maintenance on our drive leg turned into a much bigger project than expected as we managed to screw it up royally. Read more about it here.
The boat yard did their part in touching up our underwater barrier coat where it had worn away, then applying tie coat to allow us to switch from ablative to hard paint, and applying the first coat of Trinidad SR. One more coat to go on, then we need to be reblocked and all the layers applied where the stands were. Read more about the switch from ablative to hard paint here.
We're filthy and exhausted – getting up about 6 every morning, starting work before 8, working until at least 7 (one night to 11!) and getting up and doing it all over again. But taking care of the boat is a part of cruising and the price we pay for the great times.
---
Some links in this article (including all Amazon links) are affiliate links, meaning that we earn from qualifying purchases.