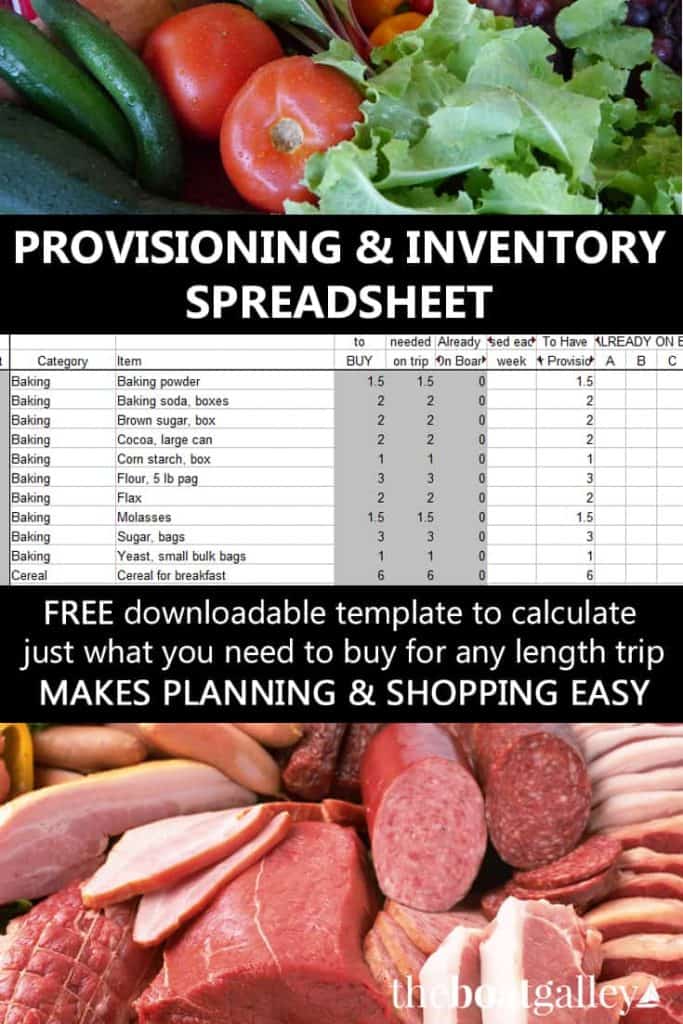 So, you're heading out on your boat and you know it's going to be a few weeks or more before you'll hit another grocery store. You want to make sure you have all the food you'll want, but not too much of one thing. And you already have some food on board, and you don't want to duplicate it when you go to the supermarket. What's a sailor to do?
That's exactly the situation this provisioning spreadsheet is designed for!
Although I call this a provisioning spreadsheet, it's really a combination inventory and provisioning spreadsheet. It is NOT intended to be a recommendation of what you need on any particular trip — that is up to you, what you like to eat, how many people are on board, and how long you'll be gone.

This spreadsheet will allow you to decide what foods you want, how many units of each you use in an average week, let you inventory how many you already have on hand, and then it will calculate how many you need to buy. You can download it here.
It is set up so that you can sort it to print only the items you need, and have those items sorted by category — for example, all the "Baking" items you need will be grouped together so that when you're in the baking aisle of the store, you'll know ALL the things to put in the basket. This makes shopping much more efficient. Don't worry, I explain how to use these features in the instructions.
This is an Excel .xlsx spreadsheet — if you have some other spreadsheet program that will read an .xlsx file, this should also work, but no guarantees.
You don't need to be a spreadsheet wizard to use this! The formulas are already in the spreadsheet, and there is also a detailed instruction sheet in PDF format. Download both from The Boat Galley's Resource Center.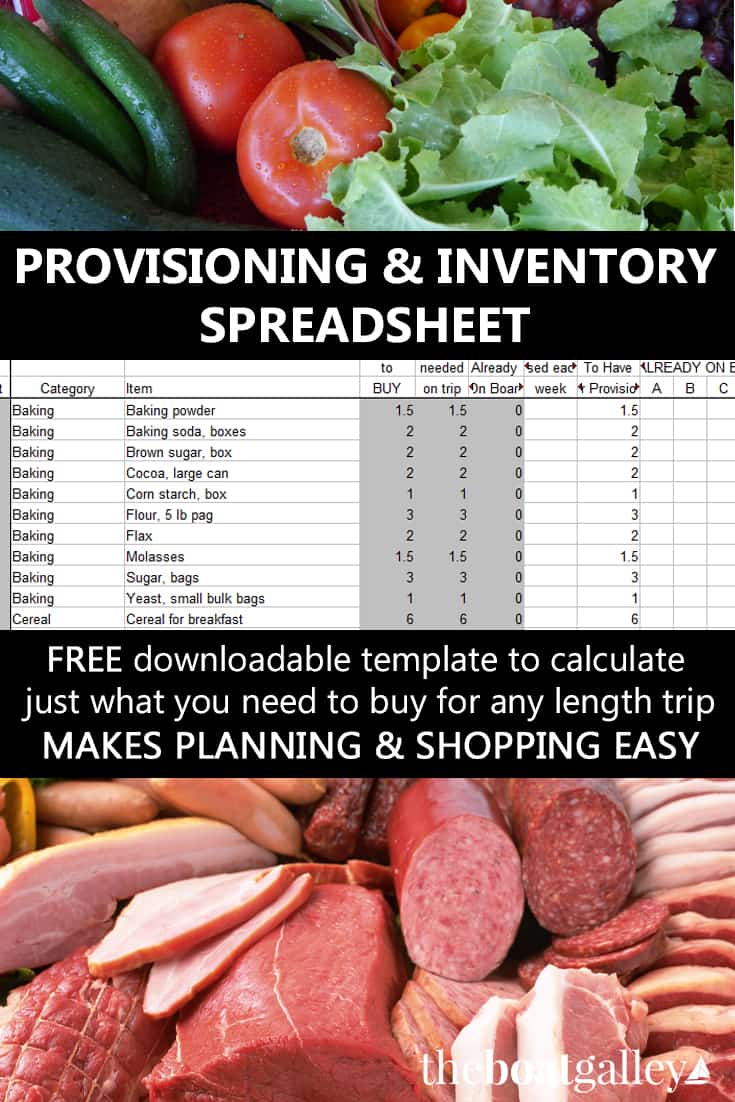 Some links above (including all Amazon links) are affiliate links, meaning that I earn from qualifying purchases. Learn more.