Media crema is half-and-half or light cream that comes in a can or box. It doesn't need to be refrigerated until you open it. Keep some in your pantry and you'll always have cream on hand to add a touch of richness to any dish that calls for milk.
You'll find media crema in the Latin foods aisle of most grocery stores, or in a Mexican grocery.  Of course, in Latin America, you'll find it in just about every grocery store everywhere — even in fishing villages. Table cream is similar although not quite as rich. Media crema is not the same thing as evaporated milk or sweetened condensed milk.

I've never seen it in little boxes in US, but that's often how we bought it in Mexico — and one box or can holds just about 1 cup (it varies slightly by manufacturer).
Unopened, media crema will last six months or more and can be stored just about anywhere. The solids will settle to some extent, so be sure to scrape out the container when you go to use it. Don't just pour out the contents and miss the richest part.
Favorite Recipes for Media Crema
I use media crema in lots of different dishes.  My favorites where it's just SO much better than milk:
Make your own sour cream totally from non-refrigerated ingredients — see my video of how easy it is!
Clam chowder, potato soup and other cream soups
Macaroni and cheese
Make your own Irish Cream (like Bailey's)
Fettucine Alfredo
Pumpkin pie or pumpkin squares
Scalloped potatoes/potatoes au gratin
Cream sauces and cheese sauces such as the one for Sami's Shrimp Tacos
French toast, especially my praline French toast
Quiche
Salad dressings, including this cucumber dressing or dip
Cakes, including this oatmeal cake
The only bad side to media crema is the fat and calories — yep, unfortunately, it IS just like using cream.  If you're looking for a lower fat option, use evaporated milk — it also comes in a can and will last nearly forever.  It's not nearly as thick and rich, though.  And you can't make sour cream from evaporated milk.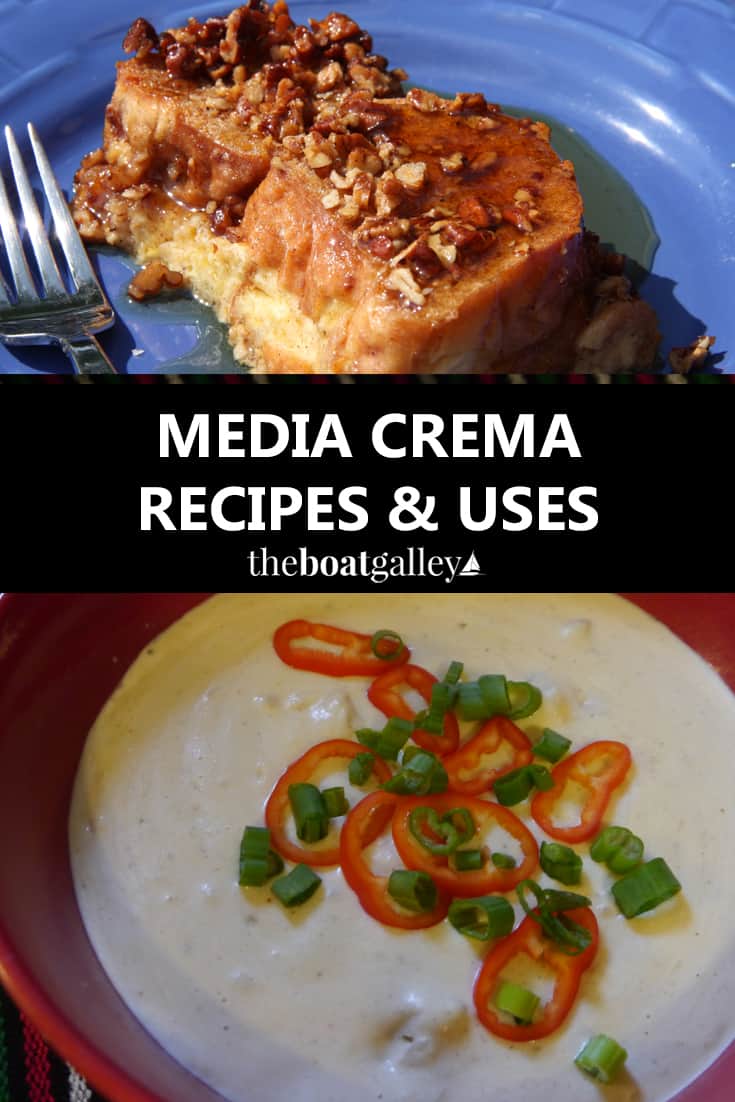 ---
Our FREE Provisioning Spreadsheet
Wondering how much of what foods to take on your next trip? Know just how much to buy of what — all arranged by grocery store aisle — with our handy Provisioning Spreadsheet. Includes detailed instructions to edit it for your favorite foods, how much your family eats, and how long you'll be gone. No spreadsheet skills needed!
It's FREE — get it here.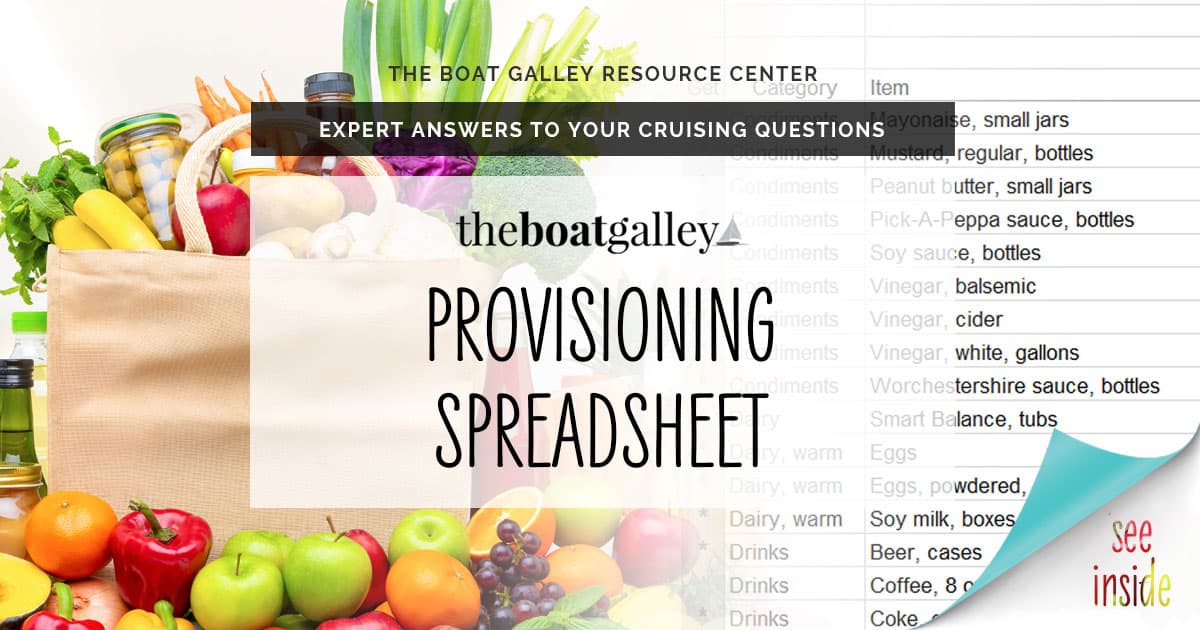 Some links above (including all Amazon links) are affiliate links, meaning that I earn from qualifying purchases. Learn more.