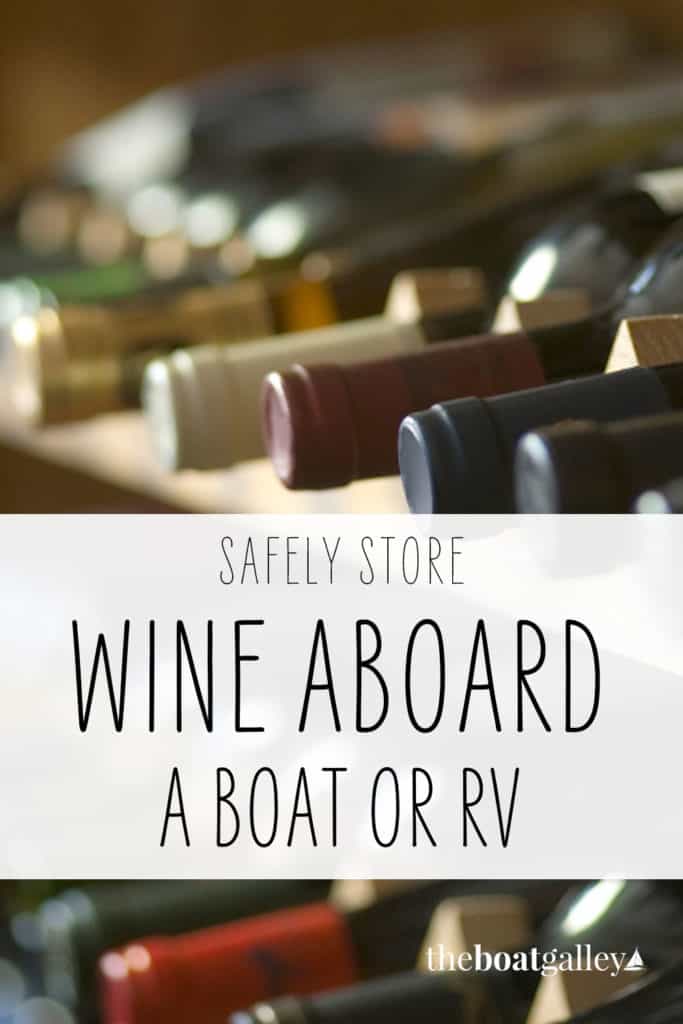 What's the best way to store wine on a boat? Well, if you're a wine drinker, you've already figured out that a boat is not the ideal place for storing wine.  It's almost impossible to store bottles on their sides; there's the motion of the boat; and, depending on where you're located, there may not be many cool areas.
Dave and I would certainly never be considered "wine connoisseurs" — but that's probably a plus on a boat. I wouldn't try to take great wine along, due to the difficulties in properly storing wine on a boat.
Still, it's not at all impossible to have decent wine aboard.  And as we cruised, we learned a number of ways to store wine on the boat without fear of broken bottles:
1. Boxed wine. While wine-in-a-box has long been regarded as an inferior product, there are actually quite good wines available in boxes. In both Mexico and Central America (as well as land travels in South America), we found one-liter boxes of wine that looked just like the one-liter juice boxes. In the US, the Black Box wines are quite good and widely available, while Franzia and other brands come in 3- and 5-liter boxes for bargain-basement prices (some are decent, some not so).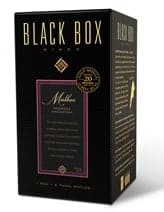 For boaters, boxed wine can be better than bottled wine as it degrades far less over time. Our experience was that boxed wine was much less affected by heat and motion than wine in bottles, and I'm guessing that the containers tend to be more airtight than corks. Still, we tried to find storage spaces that were below the waterline and not next to the diesel in order to not subject the wine to more heat than was necessary in a tropical summer.
The boxes with spigots also make storing open wine much easier than the ones with spouts or, even worse, the ones that have to be cut open and aren't resealable.
Boxes are easy to stow, as you don't have to worry about breakage and they fit tightly together with little wasted space. If you buy the boxes with an interior bladder (not the ones that are like a juice box), you can even remove the box to save additional space — and to get the cardboard off the boat and, with it, hiding places for bugs. If you do this, just be sure to pad the locker you're storing the bladders in so that the motion of the boat won't chafe pinholes in the bags, leading to a big mess and, possibly worse, no wine! See Getting Rid of Wine Boxes for a good way to store and use the wine bladders.
The 1-liter TetraPaks of wine — they're the ones that look like juice boxes — are great for storing in little nooks and crannies on the boat. Aboard Que Tal, we had some small hidden compartments behind the back of the settee. Only 4 to 5 inches deep, these areas were perfect for storing boxes of milk, juice and wine.
2.  Pad bottles with socks. Well, you can't always buy boxed wine.  Or maybe someone gives you a bottle.  If you have a few bottles on board, the easiest thing to do is to slip each one in a thick tube sock and then wedge it in, upright, between other items in a locker.  I don't like to put bottles on their sides, as they are more apt to roll and break in rough weather — or to have something fall on them and break them.
Use white socks for white wine and colored for red, and it'll be easy to grab the right one.
3. Build a vertical wine rack. If you are a little more into wine and tend to have more bottles onboard, a great option is to convert a small top-opening locker into a vertical wine rack.
This is simpler to do than it sounds. A vertical wine rack will probably only take an hour or two to make, depending on how far away the store is!  First, find a locker that is slightly taller than a bottle of wine and empty it out.  The bottom of the locker does NOT have to be totally flat.  Decide how much of the space you want to devote to the wine rack . . . or how many bottles you want it to hold.  You don't have to use the entire locker!
Buy some 4″ PVC and cut it into 8″ lengths. You need one piece per bottle that you intend to store. Stand the PVC pieces up in the locker in sort of a honeycomb pattern and see how they'll fit together, then remove all but two of the pieces.
Run a line of PVC glue down the side of one where it will rest against the other, then put it in place. Repeat with the other pieces of PVC. Let the glue dry. I recommend NOT gluing the PVC to the bottom of the locker as it will be a pain to remove should you ever want to.
When the glue is dry, slip each bottle of wine into a tube sock, then put it in one of the tubes. We put bags of various dry goods around and over the "wine rack" to make the most of the space, and they probably also helped pad the bottles and insulate them from the tropical heat.
Doing this, we never had a bottle break and we also never had to listen to bottles clanking. It also works well for other glass bottles, such as olive oil and specialty vinegars.
Want to see pictures of how to build a vertical wine rack? Check out Glass Storage.
Read Next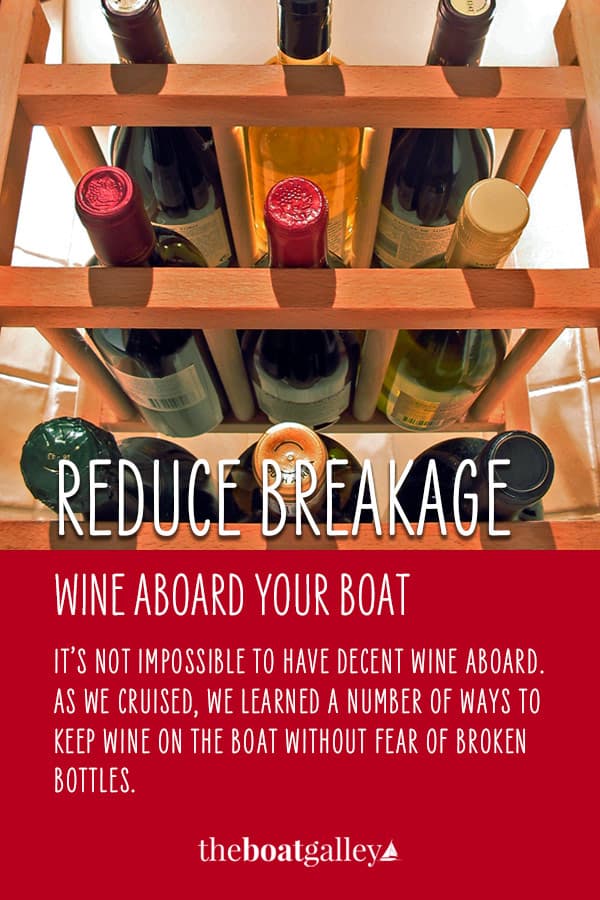 Some links above (including all Amazon links) are affiliate links, meaning that I earn from qualifying purchases. Learn more.