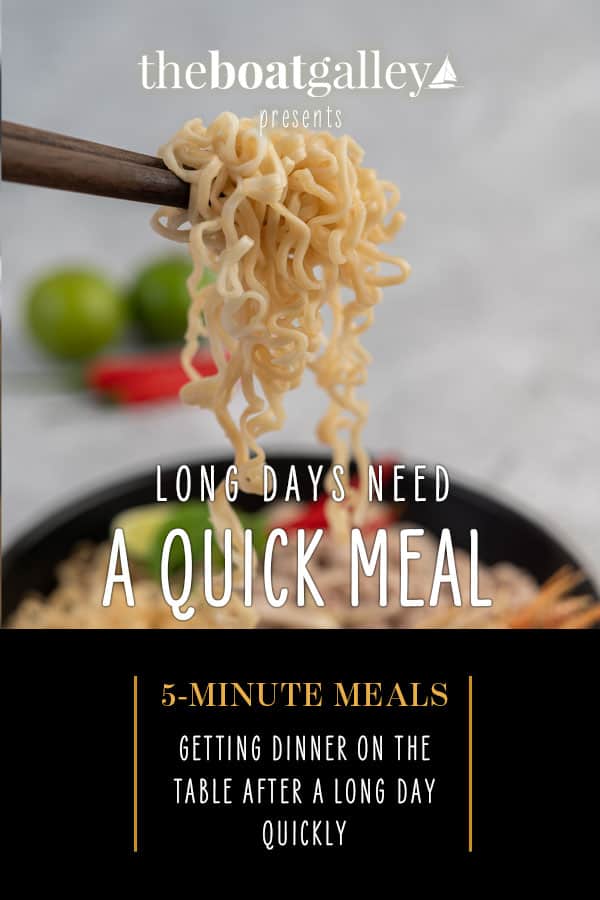 What do you do for quick meals when on the boat? When you're living ashore and have had a long day, it's easy to call out for a pizza or go out for a quick bite.  Once you're away from a marina, you don't have that option.
We all have those days when we just don't feel like spending time fixing dinner. Sometimes it's for a "fun" reason like a hike that took longer than expected or a fantastic snorkeling expedition. More often, it's because repairs or maintenance took longer that expected . . . or were totally unexpected! You're frustrated, you're tired, and you just want something to eat. And there's no McDonald's or Domino's. Once again, you're on your own. Self-sufficiency in cruising takes many forms.
I can't make the repairs easier, but I can give you some ideas for quick meals. No, they're not gourmet, many aren't a balanced meal, and they're not what we want to eat every day. But then, fast food and pizza aren't gourmet or balanced either.
Keep a List of Quick Meals
I found it really helpful to keep a list of ideas for "meals in a hurry" on a note card stuck in with my cookbooks. At the end of a long day — say 10 pm after tearing apart the lazarette and standing on my head to help Dave find the fuel leak in the diesel — I just didn't have the energy to come up with an idea for food. I could just look at my list, pick something out and fix it in about 5 minutes. Perfect!
Canned Meats
I always keep several types of canned meat on hand. Canned meat doesn't need refrigeration (great if your electrical system goes down and the refrigerator is off) and is pre-cooked, making it fast to use. Thus many of my ideas use canned meats of various types. Check out my canned meat tips and canned meat meal ideas — most are fairly quick to make, although not all meet the 5-minute requirement I have for my list.
5-Minute Meal Ideas
Leftovers (great if you have some . . . but we never seemed to when we needed them)
Sandwiches from any of the canned meats — tuna, ham salad and roast beef are particularly good.
Crackers, cheese and fruit.
Mix a can of mixed veggies and a can of chicken (include the liquid) into chicken ramen noodles.
Scrambled eggs with whatever cooked meat, cheese or veggies (onion, tomatoes, or mushrooms for starters) mixed in.
Bacon, lettuce and tomato sandwiches.
Sauté a can of hash with some onions and a healthy dose of black pepper — crack an egg over the top if you feel like it.
Peanut butter on celery or carrots or with crackers.
Read Next
---
Our FREE Provisioning Spreadsheet
Wondering how much of what foods to take on your next trip? Know just how much to buy of what — all arranged by grocery store aisle — with our handy Provisioning Spreadsheet. Includes detailed instructions to edit it for your favorite foods, how much your family eats, and how long you'll be gone. No spreadsheet skills needed!
It's FREE — get it here.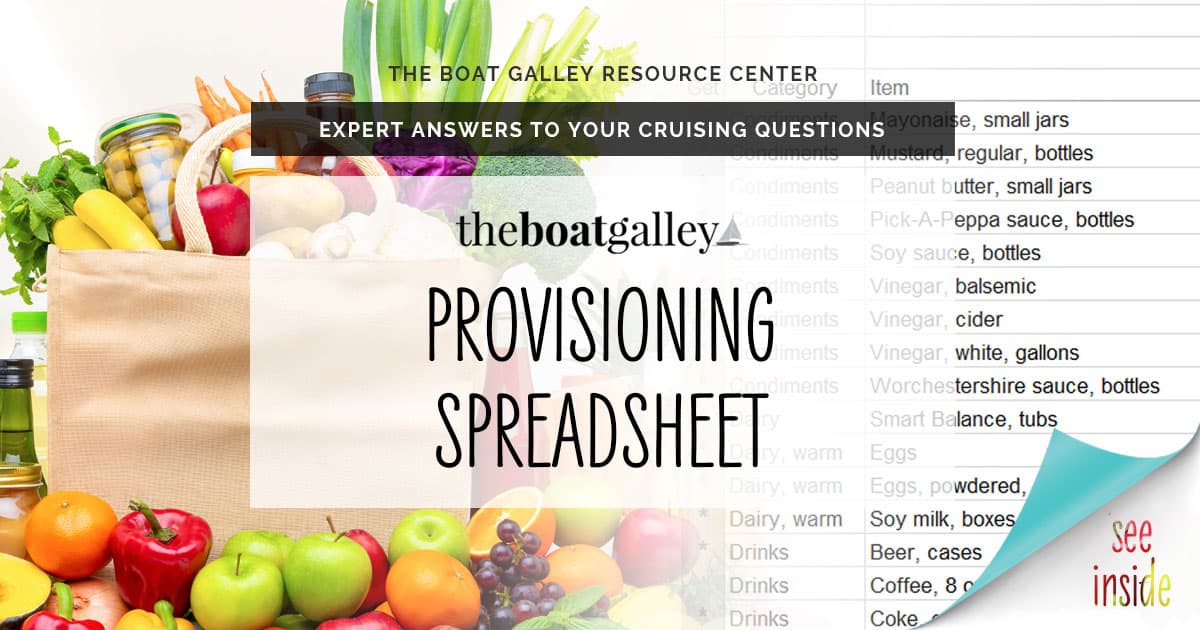 800+ recipes made from readily-obtainable ingredients with hand utensils, including numerous choices to suit every taste. Recipes are all boat-friendly: designed to be made with limited water and electrical appliances and frequent options for making with non-refrigerated ingredients. Get it in our store, on Amazon, or for Kindle.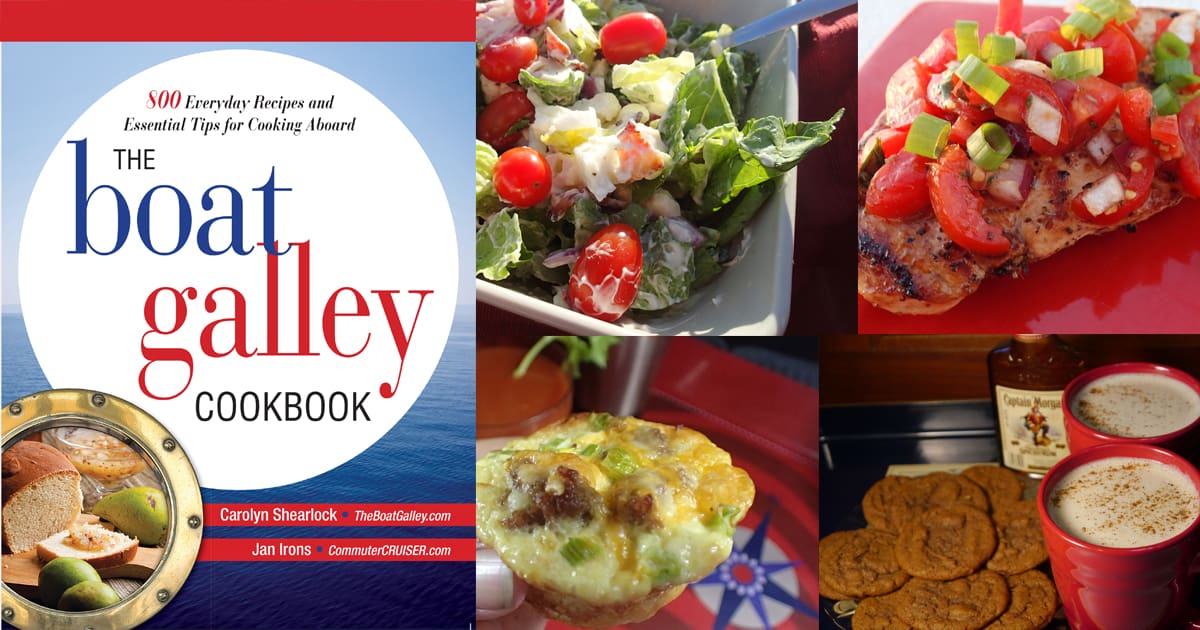 Some links above (including all Amazon links) are affiliate links, meaning that I earn from qualifying purchases. Learn more.