Dave has a huge problem with his lips cracking and splitting when we're out in the sun and wind. This past winter, it got to the point where he wouldn't eat anything spicy or vinegary (think pickles, salads) because it just hurt his lips too much. Hmm, Dave loves anything spicy and dill pickles are a favorite. I knew this was serious!
Blistex cream has always worked to heal my lips, but it didn't do a thing for Dave. Plus you can only use it when you're out of the sun — it is somewhat oily and causes lips to burn faster than usual if you wear it in the sun.
We started at the local drugstore and none of their miracle cures for lips made an ounce of difference for Dave. Carmex, Blistex, Tiger Balm, ChapStick and some others . . . nope.
Then it was on to Amazon, where I bought three different tubes of stuff to try.
Hands down, the best was Dermatone, both for initial protection and for helping Dave's lips to heal. I began using it too and find it better than anything else I've tried, particularly as it lasts longer (I don't have nearly the problems with my lips as Dave does, but still need some protection).
Dermatone comes both in little tubs and in tubes. On the advice of Jan at CommuterCruiser (our good friend and my cookbook co-author), we got the stubby tube — she says the tubs do not contain the same product.
The Dermatone in a tube totally healed Dave's lips — which had been a cracked and bleeding mess for a month — in less than a week (he was back to eating pickles in three days . . . ). It's SPF 23 (others that we tried had higher SPF ratings) but the better part is how moisturizing/healing it is. So much better than any of the others that we tried — and a tube lasted far longer than the others did too (one — the most expensive of our trials — lasted for only two days!). Dave also really liked that he didn't have to constantly reapply it.
The only thing that's a little strange about the stubby tube is that instead of twisting the tube to raise/lower the stick, you just push it up from the bottom. That means that to put the cap back on, you have to push it down with the cap. Oh well, I can live with that.
Dave's been using Dermatone for over two months now and since his initial split lips healed, hasn't had a single problem — not even a bit of chapping, he says. I'm thrilled to finally find something that just works. We threw away at least a dozen tubes of stuff that hadn't!
Dermatone has now begun offering a conventional twist tube but I haven't tried it yet (the company website says it's the same product). The listing on Amazon is somewhat confusing: the title says it's the 0.3 ounce stubby stick and some of the pictures show the stubby stick, but other pictures and the description show the new 0.15 ounce twist stick. This is the listing that I ordered from and I got the stubby sticks (they may be switching over to the twist tubes; I don't know):
Or use this listing to get a 2-pack of the twist tubes:
Note that Dermatone also makes a number of "skin" sunscreen products, some in stick form. Don't get one by mistake.
Highly recommended!

---
Our FREE Provisioning Spreadsheet
Wondering how much of what foods to take on your next trip? Know just how much to buy of what — all arranged by grocery store aisle — with our handy Provisioning Spreadsheet. Includes detailed instructions to edit it for your favorite foods, how much your family eats, and how long you'll be gone. No spreadsheet skills needed!
It's FREE — get it here.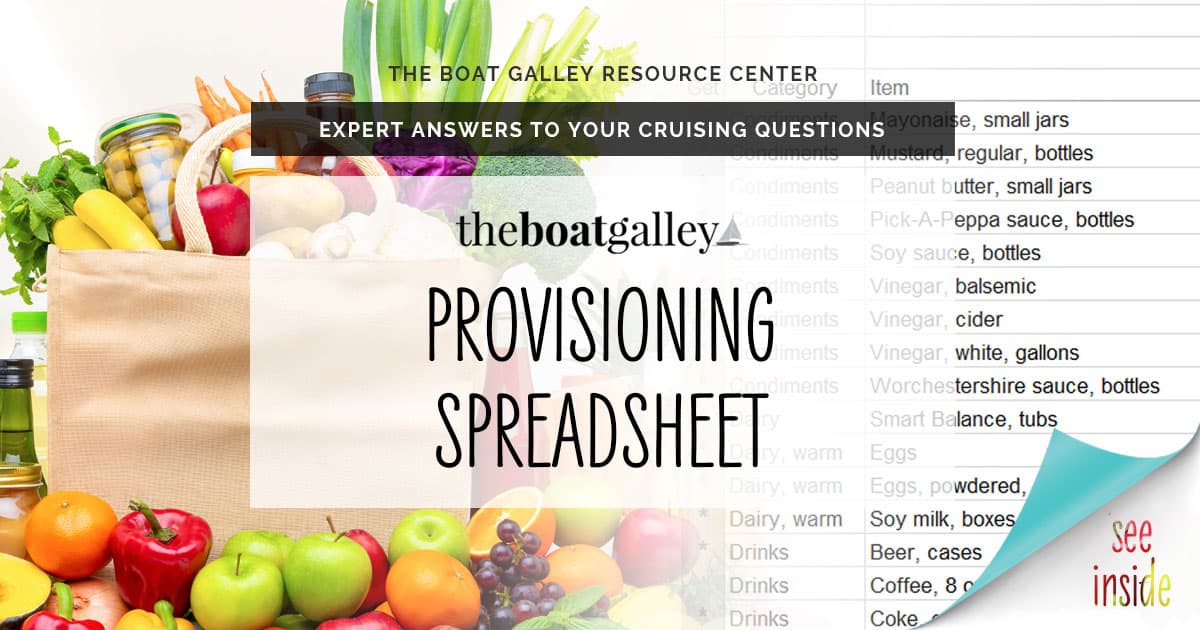 Some links above (including all Amazon links) are affiliate links, meaning that I earn from qualifying purchases. Learn more.