Yuck. No one wants to pull out celery and discover that it looks like this. Long ago, I wrote about how to revive limp celery and shortly afterwards learned how to keep it from getting limp in the first place.
A couple of days ago, when I was writing about my Bluapple, I wanted to link to the trick I'd learned . . . only to discover that while I'd mentioned it a couple of times in passing, I'd never done a post. Well, time to change that!
Celery gets limp as it loses moisture. If you store it tightly wrapped in aluminum foil, it doesn't dehydrate. I've discovered that I have better results if I leave the cut end just barely poking out of the foil — when it's in the foil, I've had problem with moisture accumulating in the foil and the celery rotting.
I've tried using a plastic bag instead of foil — seems to me that it would do the same thing — and for some reason it doesn't work nearly as well. If I leave the bag open, the celery still dries out and gets limp. And if I close it up, I get condensation and rot. In contrast, celery will last three weeks or more in foil.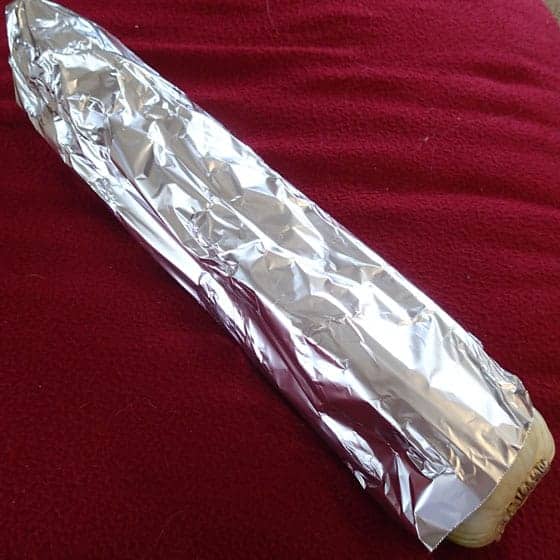 Some links above (including all Amazon links) are affiliate links, meaning that I earn from qualifying purchases. Learn more.