I use a small Themos frequently – almost every day, in fact – for soaking dried beans, cooking rice without adding a lot of heat to the boat and my favorite, making yogurt.
The problem has always been in finding one that retained heat well when there's only a small quantity of hot stuff inside. Many that I've tried over the years just cooled down too fast to do what I wanted.
Several years ago, inspired by how good my Thermos-Nissan coffee bottles were, I got this small Thermos-Nissan food jar. It's really designed for taking soups or cold foods as part of lunch, but it has worked perfectly for rice, beans and yogurt:
It holds heat for more than 10 hours. Beans that have been soaking most of the day are hot when I open the Thermos! It's a true vacuum insulated stainless bottle. Vacuum insulated have the best heat-retention (see more about types of insulated bottles) and stainless is perfect for boats as it's unbreakable.
It even looks nice sitting out on the counter . . . and with no handle to get in the way, it's easy to find a secure place to wedge it underway.
The small scraper in the photo is the perfect size for getting every last bit of food out (a regular sized scraper is slightly too large and will get chewed up on the stainless lip) and I find that a wide-mouth collapsible canning funnel is really helpful when I want to pour hot food into the Thermos (good for Thermos cooking). I bought all three on Amazon: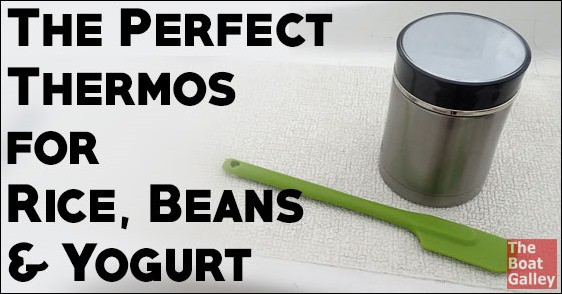 ---
Our FREE Provisioning Spreadsheet
Wondering how much of what foods to take on your next trip? Know just how much to buy of what — all arranged by grocery store aisle — with our handy Provisioning Spreadsheet. Includes detailed instructions to edit it for your favorite foods, how much your family eats, and how long you'll be gone. No spreadsheet skills needed!
It's FREE — get it here.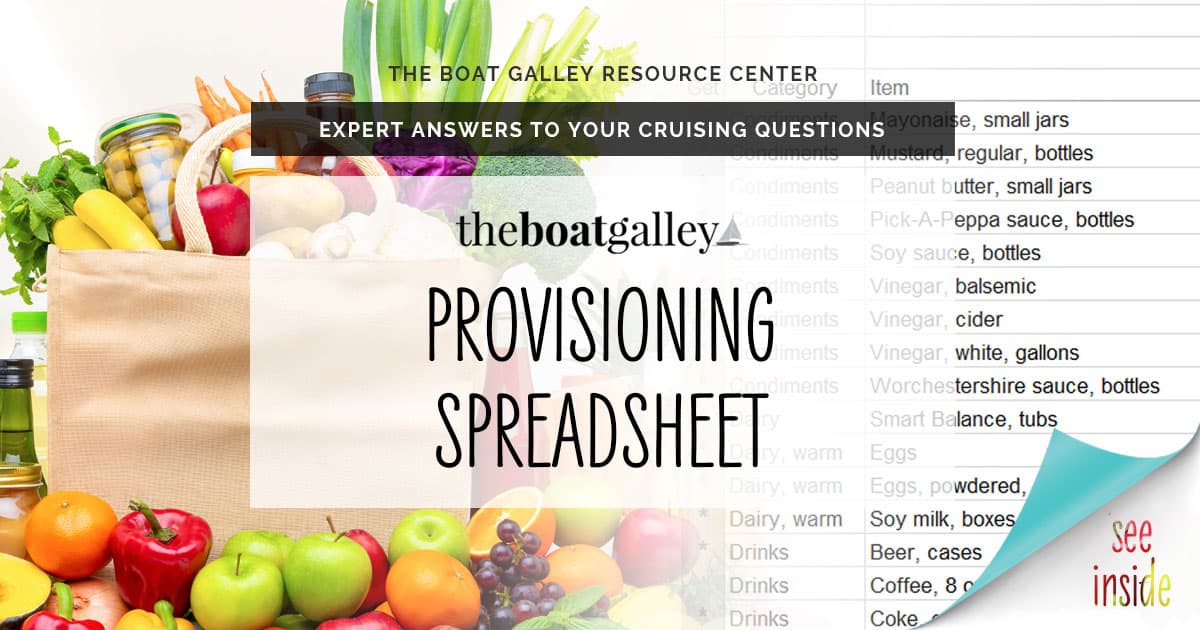 Some links above (including all Amazon links) are affiliate links, meaning that I earn from qualifying purchases. Learn more.