A good Thermos is invaluable on a boat — whether for having a cup of coffee in the middle of a cold watch, keeping water hot for use later in the day or actually cooking in it.
And in my "kitchen counter" testing, it's been clear that some brands and styles work better than others.  And that has left the question as to exactly what design features do the best job of insulating.
This morning I found the answer, in a chart put out by the Thermos company.  And it's as I suspected — they key is having double-wall construction with a vacuum between.  Not air, not insulation, but truly nothing.
Everything in the table below rings true with my experiences using a wide variety of "insulated bottles" over the years.  The cheap ones with just air between two walls do little to keep anything hot.  Foam insulation is somewhat better (and was what we found almost exclusively in Mexico).  My glass-lined bottle works almost as well as my really good Thermos Nissan, but I've broken the glass on previous ones I've had.  And they are bulkier.  At the same time, while I love the top-of-the-line Thermos Nissan bottle and insulated mug that I have, the price for each made me wince.
My recommendation is to go ahead and get the stainless vacuum bottles.  Short of going over one with a steam roller, they're indestructible and they'll keep drinks and food so much hotter than any of the other options that they are really worth it (particularly if you want to do any Thermos cooking).  The supposedly cheaper ones I've bought have just cost more in the long run as I got fed up with them, got rid of them, and upgraded.
I love the Thermos Nissan ones.  They're not sold in the small town I'm in (they have plenty of the cheap ones at the stores here!) but Amazon has a variety of sizes and shapes — here's one example and you can search for others.


---
Our FREE Provisioning Spreadsheet
Wondering how much of what foods to take on your next trip? Know just how much to buy of what — all arranged by grocery store aisle — with our handy Provisioning Spreadsheet. Includes detailed instructions to edit it for your favorite foods, how much your family eats, and how long you'll be gone. No spreadsheet skills needed!
It's FREE — get it here.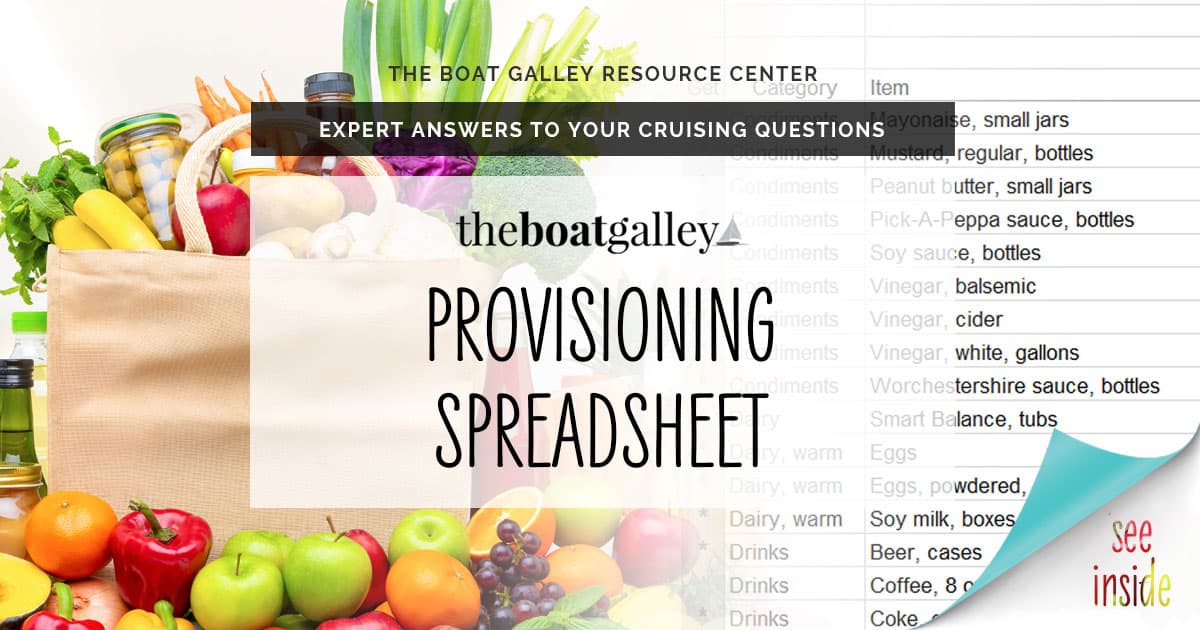 Some links above (including all Amazon links) are affiliate links, meaning that I earn from qualifying purchases. Learn more.