Ashore, practically everyone is familiar with the electric drip coffee maker (aka "Mr. Coffee").  Wondering if you can use one on board?  Well, plenty of people do — but be aware of the demands on your electrical system and make sure your inverter is sufficient.

A basic drip coffee maker can be had for $20 or less for smaller sizes.  Programmable ones cost more, but are useful only if you're in a marina with shore power so that you can leave it plugged in. And if you're thinking about getting an electric drip coffeemaker and intend to use it on an inverter or 1000 watt generator, make sure to check the specs on the electrical draw.  Read more about inverters here.
They're easy to operate and you can get the filters in most towns of any size (in a pinch, use a paper towel or a piece of cotton cloth).  Stowage, both in terms of protecting the glass pot and the overall space required, the possible glass breakage, and the electricity required are the down sides.
More details:
Pros:  Can wedge it in the sink, start it and forget it, inexpensive (some models)
Cons:  Electricity required (800 watts or more), glass pot, stowage space, need separate Thermos to keep hot
Keeping it hot:  Need a separate Thermos or have enough electricity to keep it plugged in
Cost:  $20 plus the cost of a Thermos if desired
My choices for an electric drip coffee maker system from Amazon.com:
Enjoy — and for the best cup of coffee, think about grinding your coffee fresh!
---
Our FREE Provisioning Spreadsheet
Wondering how much of what foods to take on your next trip? Know just how much to buy of what — all arranged by grocery store aisle — with our handy Provisioning Spreadsheet. Includes detailed instructions to edit it for your favorite foods, how much your family eats, and how long you'll be gone. No spreadsheet skills needed!
It's FREE — get it here.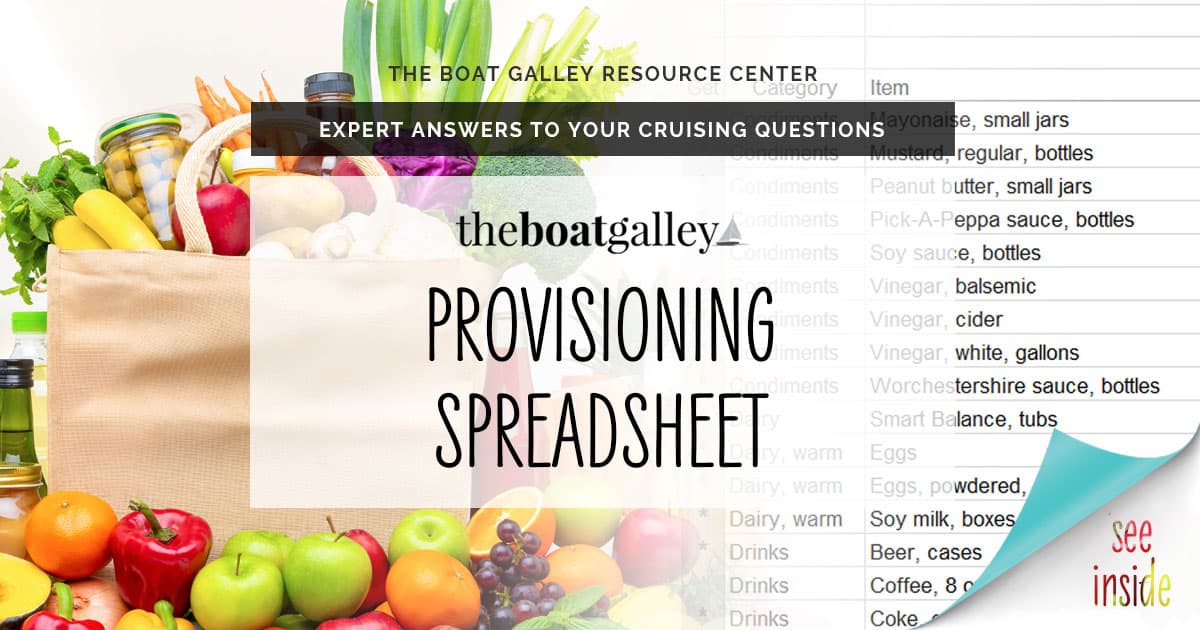 Some links above (including all Amazon links) are affiliate links, meaning that I earn from qualifying purchases. Learn more.