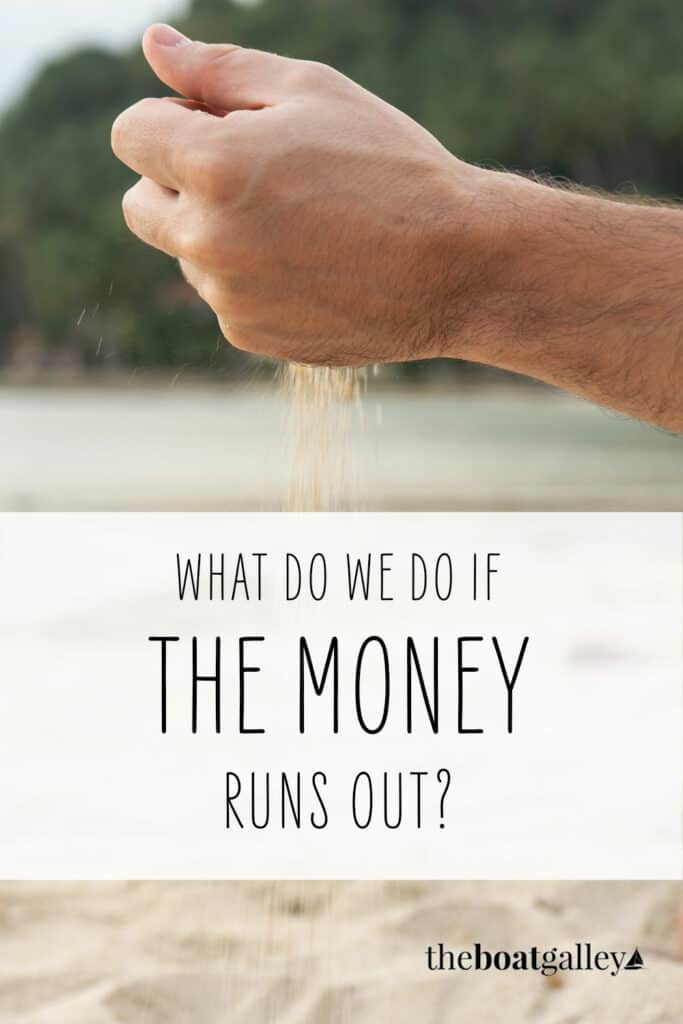 Over the years, I've used The Boat Galley newsletter to share what we've been up to and what we've learned while doing it.
Here's one feature from a few years back sharing what we all find out about the money needed for cruising the first year we're doing it.
Getting ready to cruise? Prepare to Cruise (a FREE mini-course) gives you lots of free resources along with affordable recommended courses and coaching for more in-depth needs.
---
Money. Cruising. Is there enough? Can we afford it?
Always big questions and Nica's podcast this past week really resonated with a lot of people. It's called "What If We Run Out Of Money?" (listen here; read here) and gives voice to that fear that we all have and provides some serious answers. If you haven't already listened/read, I highly recommend it.
If you are trying to develop your own cruising budget, my article "How Much Does It Cost To Cruise?" is a discussion of the many factors that will determine your expenses.
Almost every cruiser I talk to says that the first year of cruising was considerably more expensive than expected, generally due to unplanned repairs or upgrades that suddenly moved into the urgent category. A few others found themselves making unexpected trips "home," whether to tie up loose ends, help parents or kids, or just homesickness. It pays to have a substantial reserve fund for such items.
Living on a boat and cruising is a wonderful way of life in my opinion. And it can be done on almost any budget. But that budget has to be developed with your eyes wide open and the tradeoffs fully understood. And then you can figure out how you'll fund it.
Remember, nothing says that you have to leave the dock with all the money you'll need in the bank. There are plenty of ways to work as you go!
P.S. Want more info on making ends meet?
---
The Boat Galley newsletter is a great way for you to get weekly tidbits to help you meet your cruising goals. Keep up with what Dave and I are doing on Barefoot Gal, get links to old posts, and get links to the newest posts and podcasts. Click to subscribe today.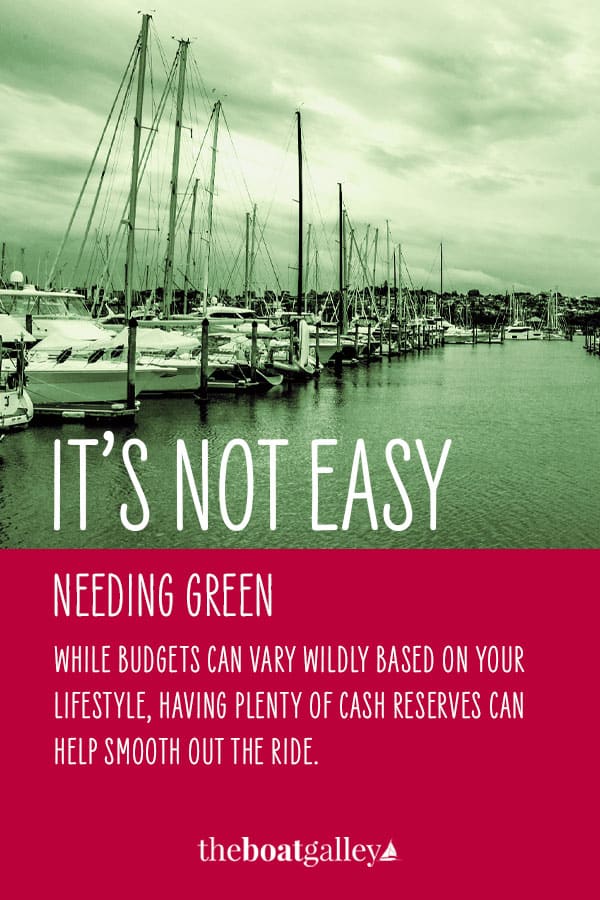 Some links above (including all Amazon links) are affiliate links, meaning that I earn from qualifying purchases. Learn more.