Mention cruising and one of the first questions you'll get is "Where?"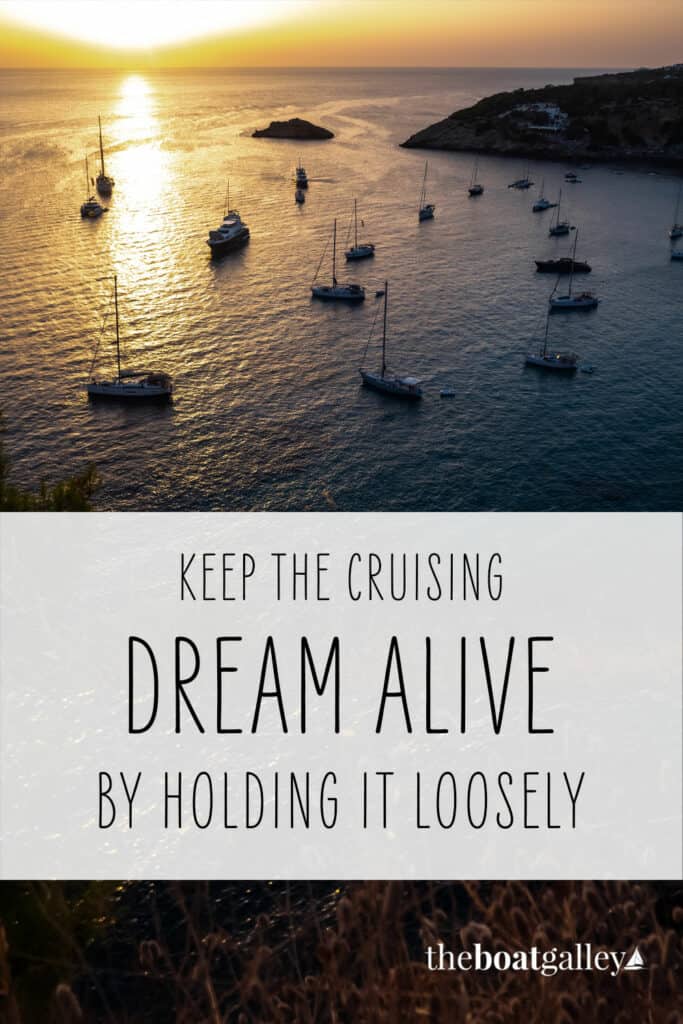 A reasonable question as people are interested in what you're doing. And when you go to buy a boat, it's one of the first considerations as a boat fit for high latitude sailing isn't what you're going to want for the tropics.
But I caution you not to tie all your cruising hopes and dreams to one particular location or achievement, such as "We have to go through the Panama Canal – it's my ONE dream" or "My goal is to SAIL to the Bahamas – the whole way, no motoring" or "We're going to circumnavigate."
The reason? It's impossible to know what the future will bring. I'm not saying it's not good to have some goals such as "We'd like to . . . " But defining cruising success in such definite terms? I see it as a recipe for disaster.
Yes, it's possible you'll achieve your dream. But it's more likely you won't.
There are three possible outcomes:
You succeed in your plan.
You reach your goal, but with serious safety or comfort issues, due to weather, health, boat, or other problems.
You bail out and feel that your cruising was a failure.
It's better to keep things more open, not just in what you say to others but also in your own mind.
Changing your plans is not a failure. When we bought Que Tal, our first cruising boat, one of the things that appealed to us was that she could cross oceans. Buying her kept that possibility open. But as we learned more from friends who did go across the Pacific, we decided that it wasn't for us. Since we'd never flat-out said that we were "going to sail to Tahiti" it didn't feel like a failure.
With Barefoot Gal, we've made plans for more extended cruising several times – hoping to go to the Caribbean in 2016/17, the Chesapeake in the spring of 2020. We announced that we were "hoping" to do these things and "making plans" for them. Well, yes, you do have to do that. Both times, health concerns made the trips impossible. But since we hadn't made them our entire reason for having a boat, not going was a disappointment, not a crisis.
When asked how long they'd cruise, Lin and Larry Pardey famously would reply "As long as it's fun!" I think that's a good way to look at it. Sure, make plans. But stay flexible and alter the plans when it makes sense to.
There's no one definition of cruising. Do what suits you, even if that is different today than it was a week, a month, or a year ago.
Whatever you do, enjoy it!
Some links in this article (including all Amazon links) are affiliate links, meaning that we earn from qualifying purchases.