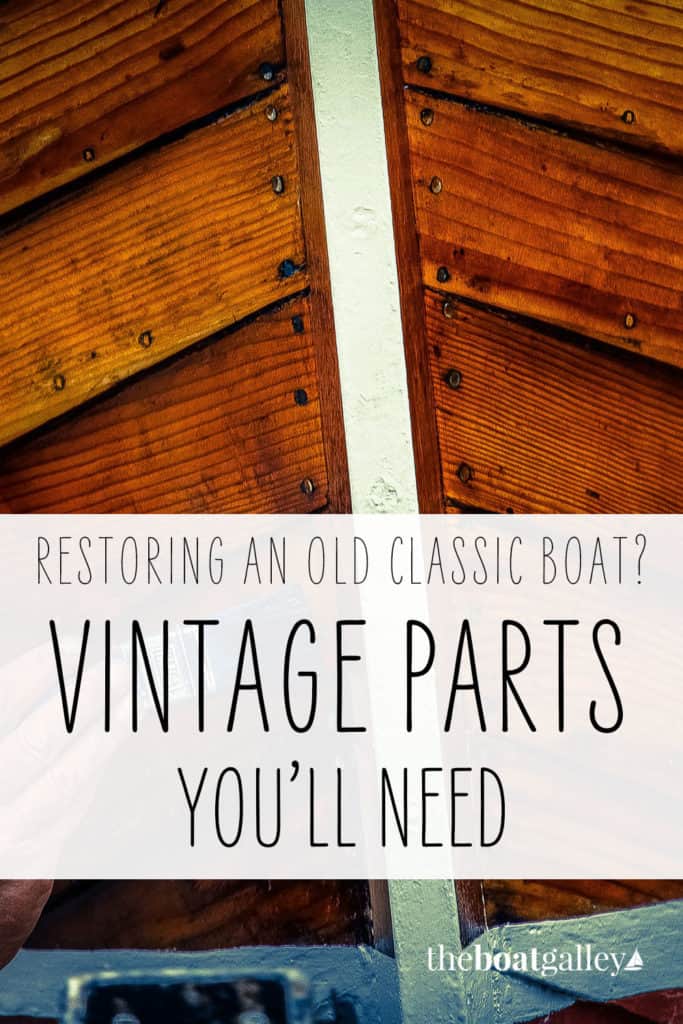 Everything on a boat takes longer. And if you've ever tried to find used boat parts to have as spares or just to save a few bucks on a project, you know what I mean.

When Doug McQuilken told me about his search tool to find used, re-built, clearance, and vintage boat parts, I knew my U.S. readers would find it useful.
---
Are you restoring an old classic boat? Or maybe just trying to keep your liveaboard home afloat? Then you know the struggle of finding needed boat parts. That's why you need BUPS (Boat Used Part Search).
How Does BUPS Work
At BUPS (www.BoatUsedPartSearch.com), I provide a free matching service for U.S. boat owners to find relevant "below retail" boat parts. What do I mean by "below retail?" Boat parts that are used, re-built, clearance, and vintage.
Enter information about the part you're searching for in a simple Google doc. You can specify the make, model, and material you need (bronze, stainless, galvanized, etc.) There's even a section to specify criteria that don't fit elsewhere on the form.
The BUPS search tool scans hundreds of websites daily. You will receive an email alert with links to the parts meeting your criteria. BUPS maintains a "recent" inventory of over 100,000 parts, about 10,000 of which are "fresh" every day.
You will continue to receive alerts for the part you're looking for until you notify the site to stop searching.
The alert feature is significant because BUPS users are among the first to buy these often hard-to-find, "fresh" items.
Why Use BUPS to Search
Searching with BUPS is straightforward because the search tool will only search for listings related to boat parts. For example, enter "FORTRESS" into BUPS and you'll find "below retail" boat anchors (recently BUPS found 56 active listings).
If you try that same search on the most widely used internet search engine you'll need to sort through movies, the definition of a fortified town, and two companies with the same name just to find the anchor you want (among 121,000,000 other results).
You can see how BUPS would be useful if you're looking for parts for a Catalina sailboat and don't want to see information about the island or salad dressing. Or if you need to rebuild your Atomic inboard engine and aren't interested in bombs.
A search tool limited to boat parts will save you time. And perhaps money.

What Users Have to Say About BUPS
One of the most helpful features of BUPS is the ability to search by state. One searcher included the following information on his search form:
"Looking for a Rocna 10 anchor. I will be traveling to Florida in March so can pick up there or along the way from Virginia."
The resulting email alert: "There's a 15 with chain in VA looking for a new home: [LINK REMOVED] Good Luck! Doug"
And the searcher replied: "Bought it. Thanks."
Some folks, like Lori, just want to be more productive searching:
"BUPS has been a fantastic and efficient search tool! It saves hours of clicks and searches for specific sails that I've been looking for. It automatically sends alerts every couple days so I'm always the first to make offers on particular items. It's been a huge time saver!"
Others, like Tom, have reaped economic as well as other intangible benefits:

"I'm doing an extensive refit on a 42′ sailboat, and have saved thousands on items I've been able to source thru BUPS that I wouldn't have found otherwise. I've also made acquaintance with others doing similar projects in Seattle and San Diego that I would have never have met otherwise."
I know how useful BUPS can be. Because I've used it on my boat restoration.
Inventing BUPS
I wasn't intending to start a free boat parts search service. I sort of stumbled into this while working on my retirement project – restoring the vintage Charles Crosby catboat, Valiant.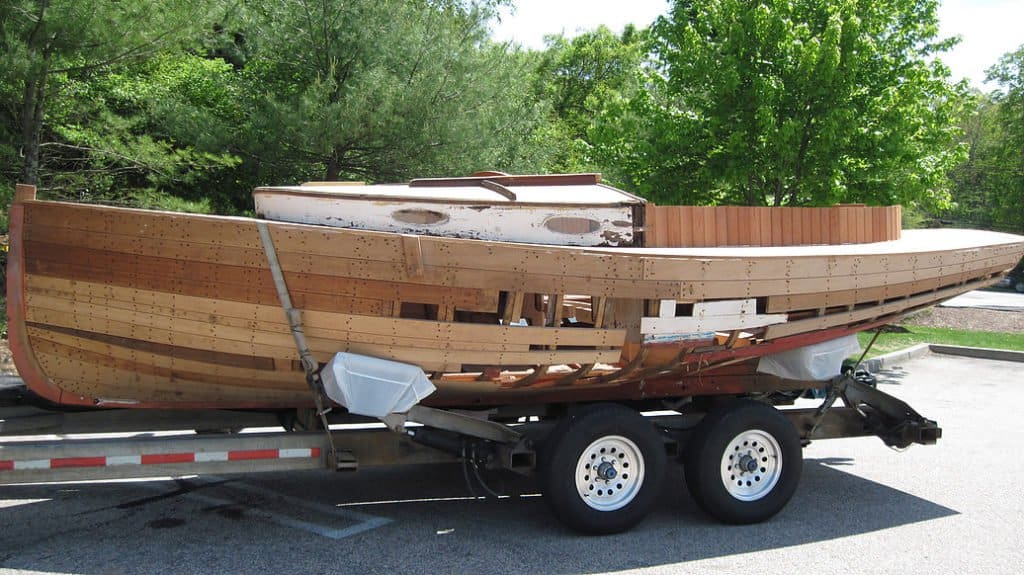 In short, I needed a lot of hard-to-find parts for my wooden boat restoration project. And these are often one-of-a-kind parts where timing is everything.
After spending an inordinate amount of time searching the usual sites, I realized the futility of keeping up with the parts that came up for sale in a timely way.
As a hopeless optimist, I estimated that I could spend time to save time by creating a niche search engine.
I made this service publicly available a few years ago so others could benefit from my work. Since then, BUPS has assisted thousands of boaters.

Get Started Using BUPS
Do you already need a boat part? Just go to www.BoatUsedPartSearch.com. Complete the request form on the home page. I'll get in touch with you.
If you have problems, you can contact me from the site using either email or chat.

Even if you don't need a specific part right away, BUPS will help you be proactive. After all, you're going to need part at some point. The marine environment is harsh on equipment.
Now you can get ahead of the game by looking for "below retail" parts before you need them. Why wait if you have a fraying jib, a nicked propeller, cranky VHF handset, or cracked windshield?
BUPS makes it easy to know what parts are available.
Pay it Forward
Finally, if you would like to "pay it forward" to fellow boaters, here's how you can help:
Search for parts. Send me feedback on your experience (whether positive or negative) so I can improve BUPS.
Let other boaters know about this free service. Spread the word on your podcasts, social media, yacht club newsletters, marina bulletin boards, etc.
Pass along your favorite sources for online sellers of used, rebuilt, vintage or clearance boat parts.
All these things will make BUPS more useful. After all, boaters helping other boaters—it's good for all of us.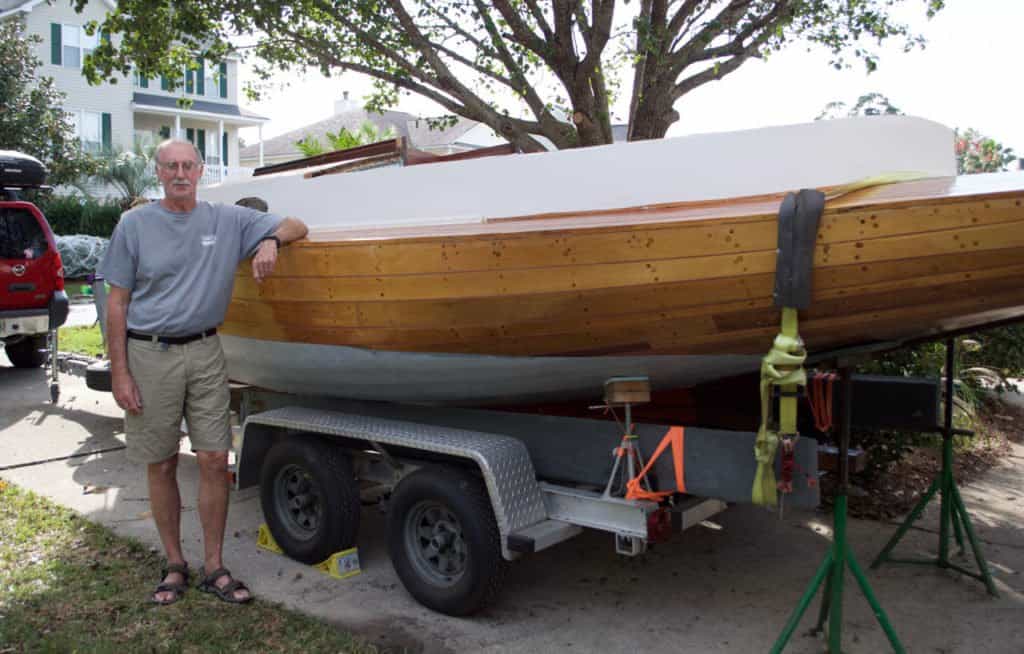 Bio: Doug McQuilken is a semi-retired IT professional. He keeps busy by volunteering at SCORE (Service Corps of Retired Executives) and the National Park Service. That is, when he's not working on Valiant or BUPS.
Read Next
Some links in this article (including all Amazon links) are affiliate links, meaning that we earn from qualifying purchases.