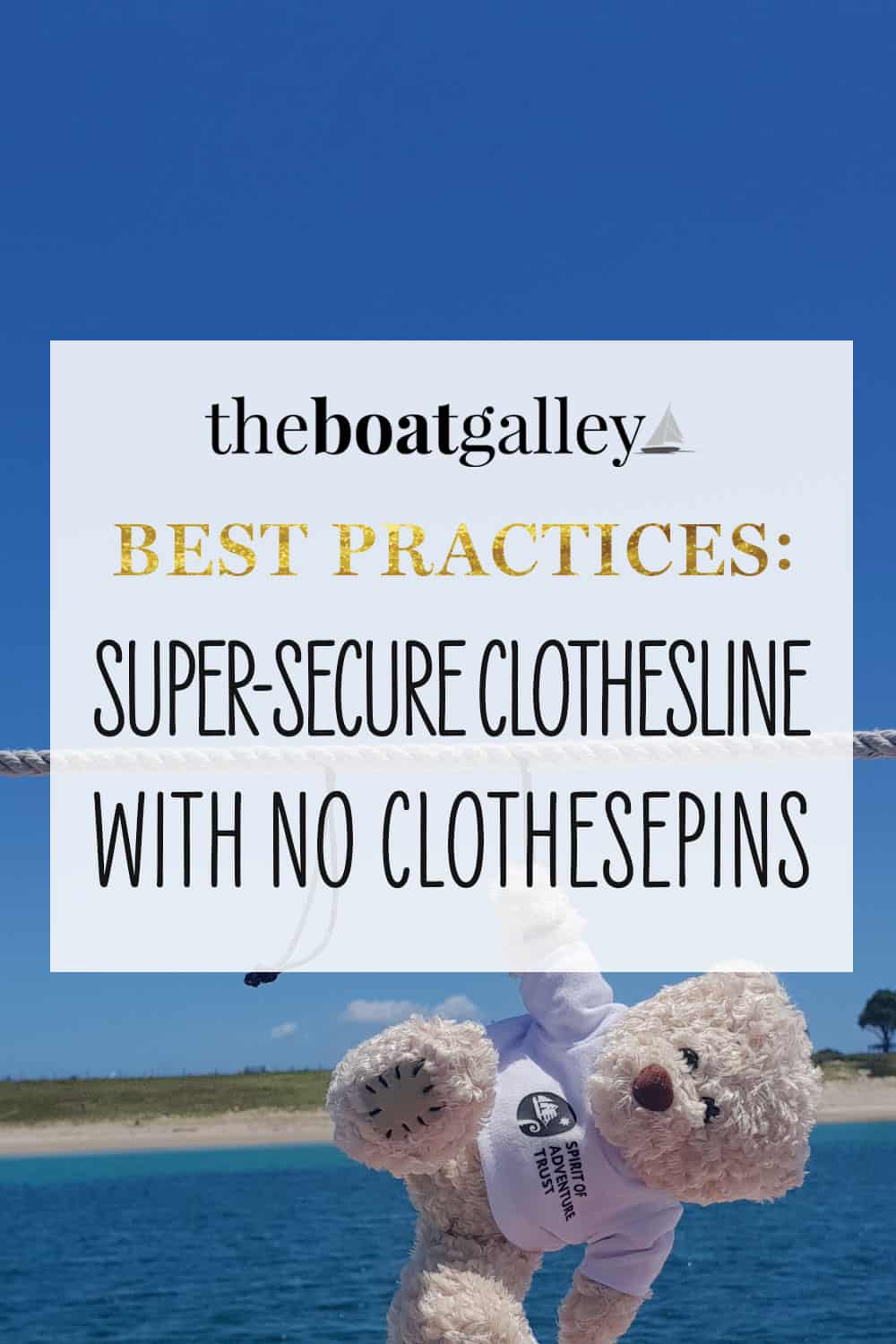 This clothespin-less clothesline actually secures clothes more tightly the harder the wind blows. Sonya Boe shared this handy trick on the Facebook page, Women Who Sail, and agreed to share it here.
I love solutions like this: No need for clothespins and does a better job than a traditional clothesline. Keep your clothes from blowing off the line (and potentially off the boat)! By using a choke-loop on a corner of material, the loop draws tighter and tighter as it gets windier — holding your clothes more and more securely.
Here's a picture guide to help you make your own super-secure clothesline.
1: Gather Materials for the Clothesline
You'll need three-strand line in lengths appropriate for your vessel, waxed cord cut into about one-foot lengths (you can get it on Amazon), and a flat head screw driver.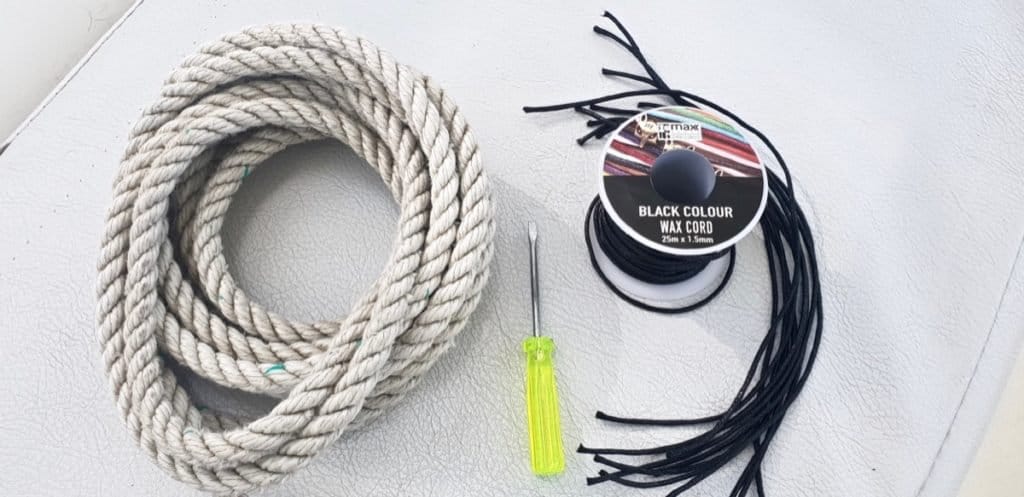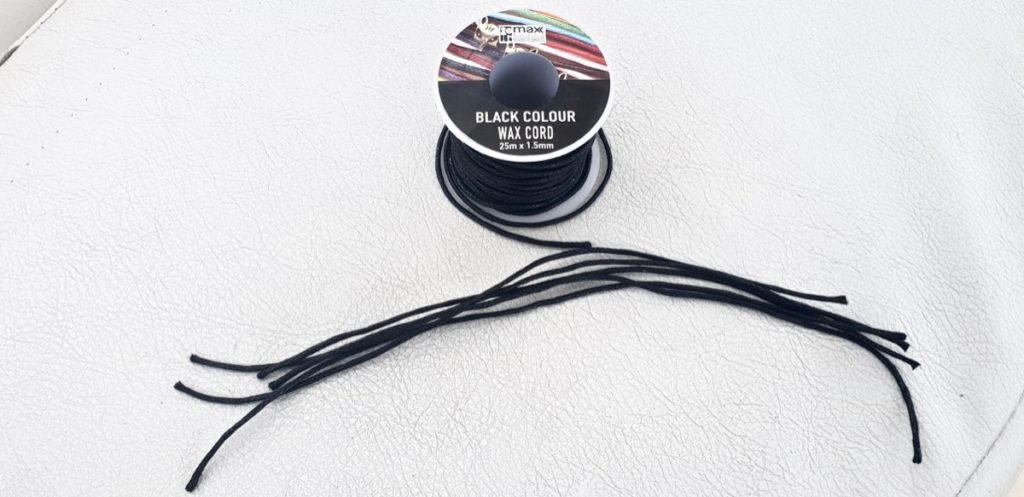 2: Make the Clothesline
Take a screw driver and pry in between one strand of the clothesline. Use it to ease the end of a length of waxed cord through the strand.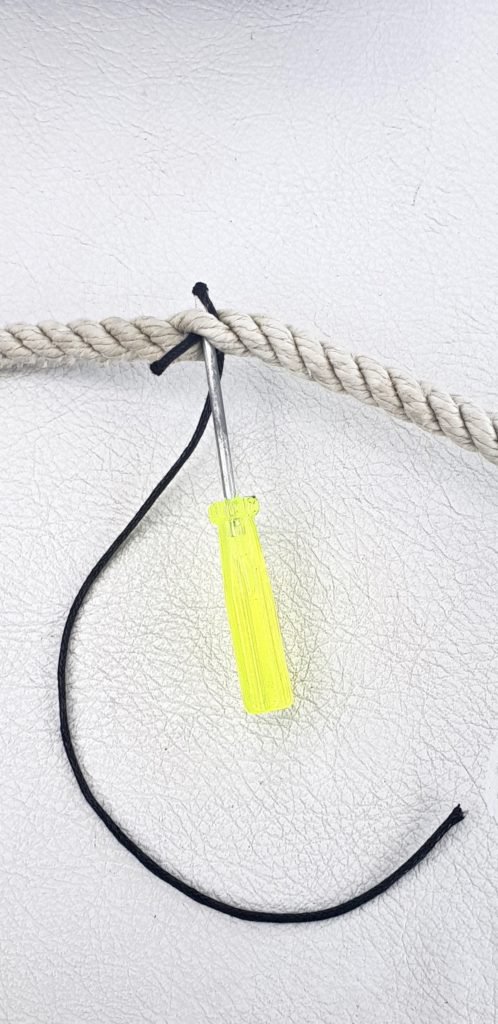 Pull the waxed cord through until both ends meet. Tie a simple knot to make a loop.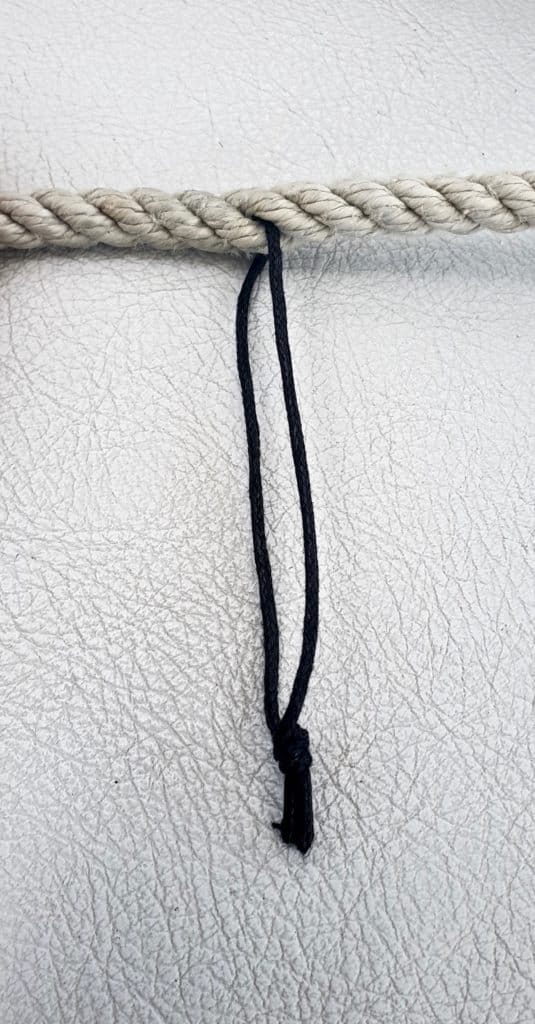 Continue adding waxed cord at regular intervals.
Tie the clothesline between two points so it is taut. A taut line hitch will allow you to tighten the line as it stretches.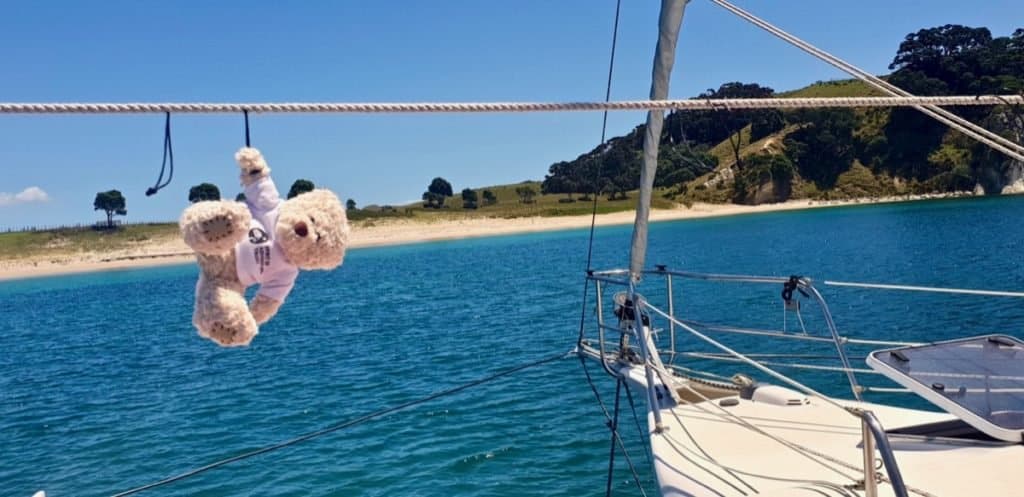 3: Hang Your Clothes
Hold a loop taut at the bottom.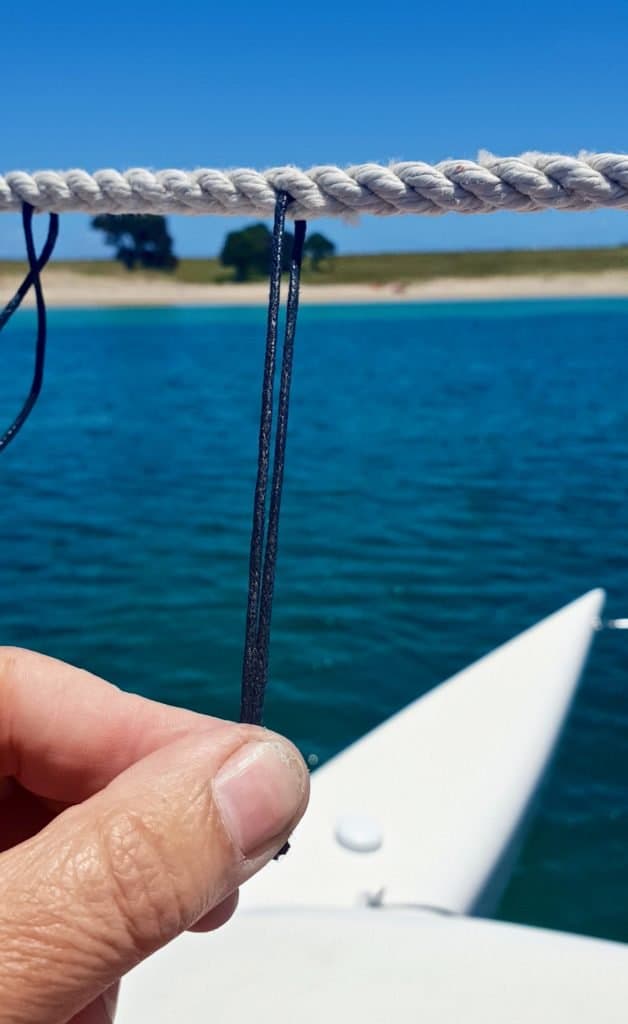 Loop it back on itself to make a self-tightening choker.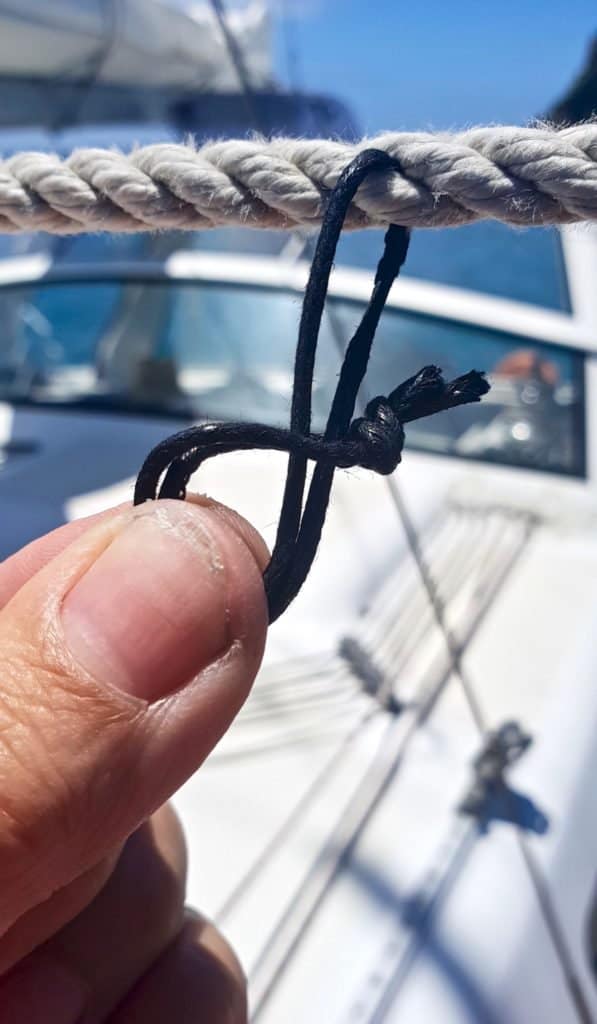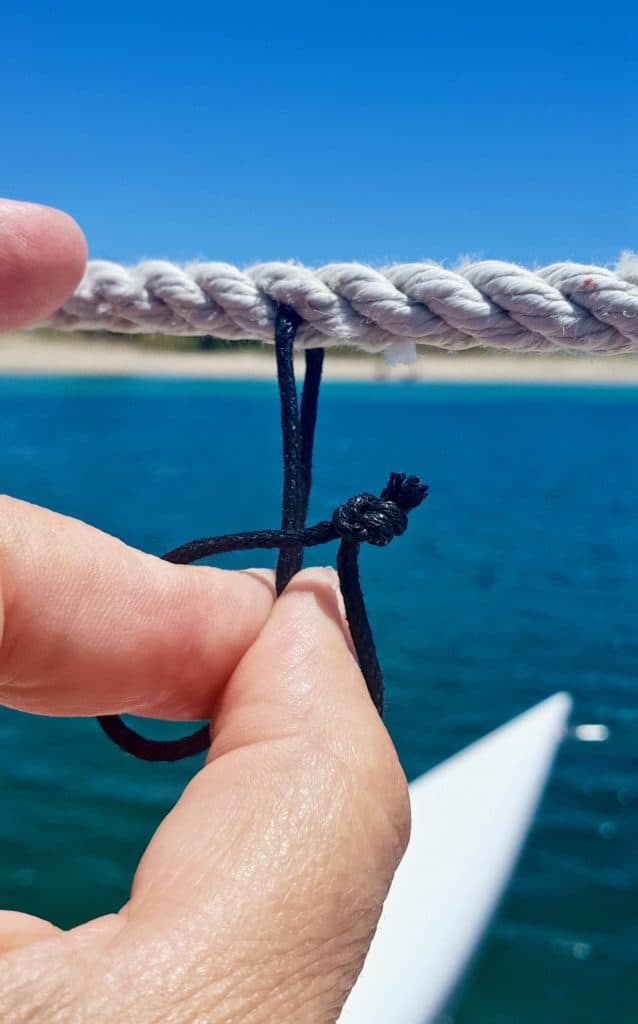 Thread a corner of clothing or linen through the choker and pull down to tighten.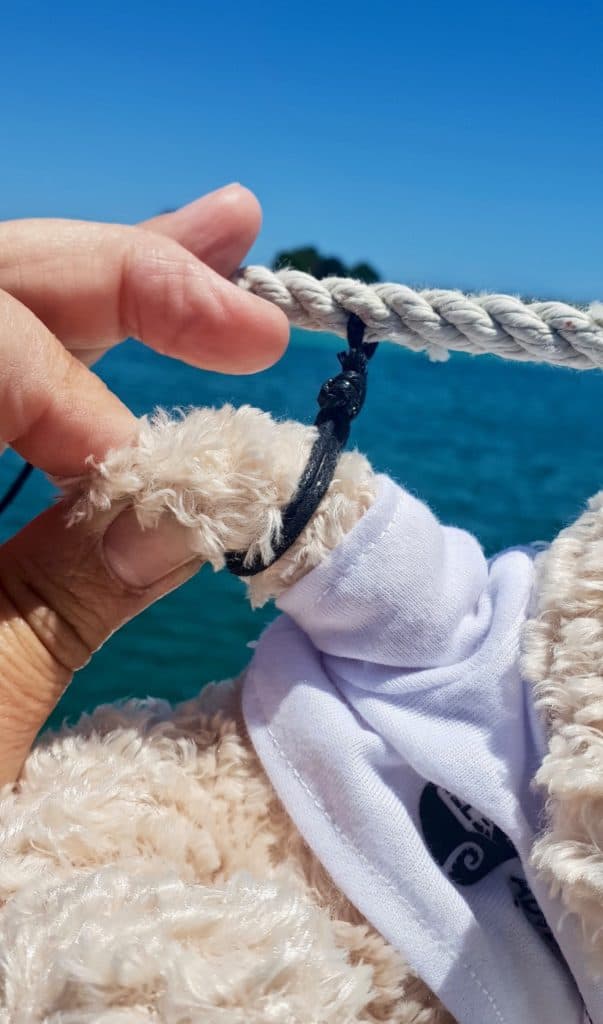 Laundry's a breeze now, and I have no fear of losing our belongings to the wind. However, I still have nightmares of dolphins wearing my husband's sweatshirt we lost last summer in a big gust!!!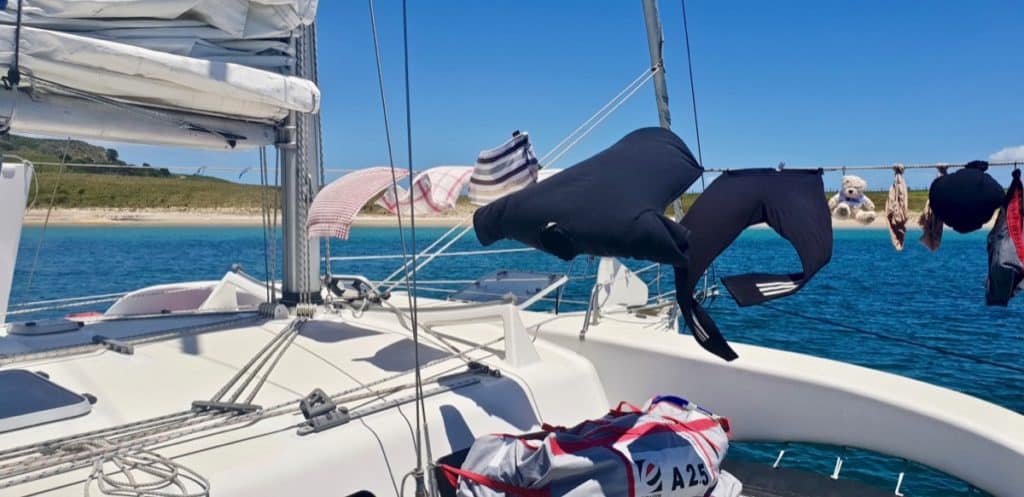 The author, Sonya Boe: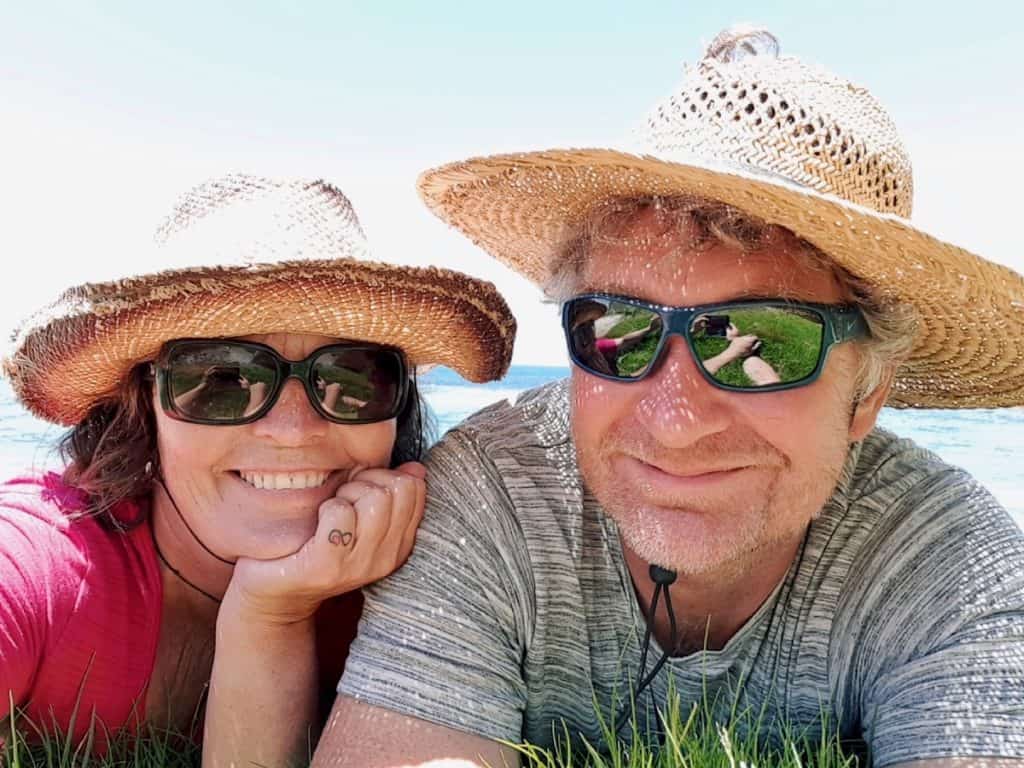 Read Next
Here's your "Quick Start" to everything you need to know when living on a boat:


Making Boat Life Better
Some links in this article (including all Amazon links) are affiliate links, meaning that we earn from qualifying purchases.