Sonya Boe shared this handy trick for making a secure clothesline that doesn't need clothespins on the Facebook page, Women Who Sail. It gets more secure the harder the wind blows. I bet you'll find it as clever as I did.
Overwhelmed with all there is to learn as you're starting to cruise? Help is here: Overcoming the First-Year Learning Curve (a free mini-course from The Boat Galley).
Here's a picture guide to help you make your own.
Step one: Gather materials
You'll need three-strand line in lengths appropriate for your vessel, waxed cord cut into about one-foot lengths, and a flat head screw driver.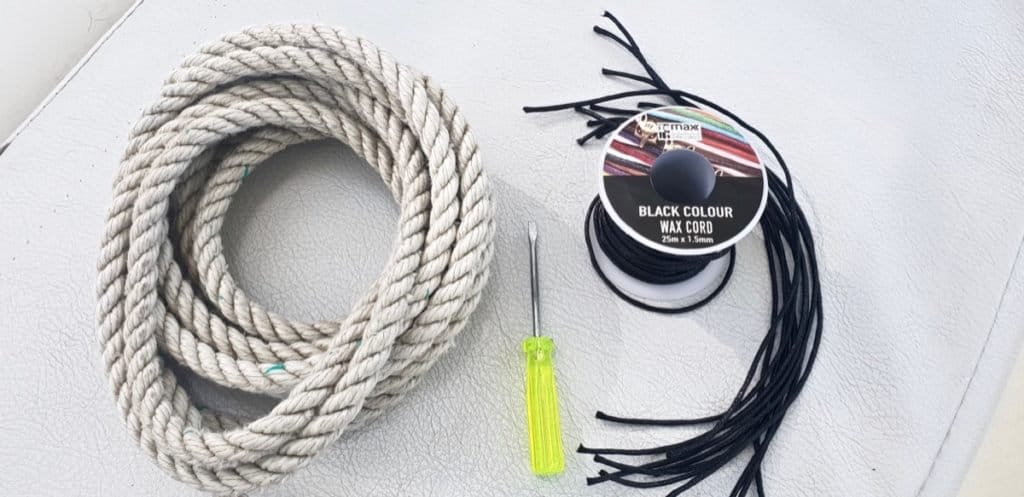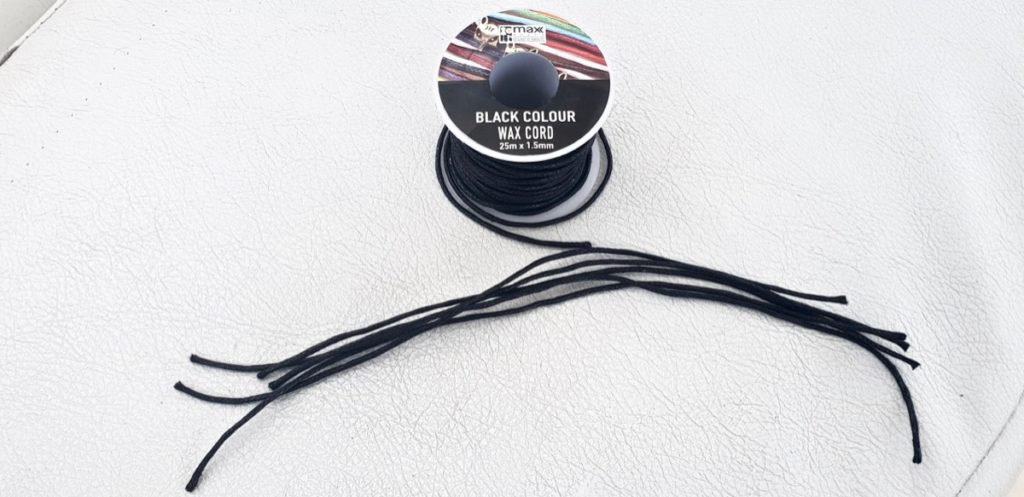 Step two: Create the Clothesline
Take a screw driver and pry in between one strand of the clothesline. Use it to ease the end of a length of waxed cord through the strand.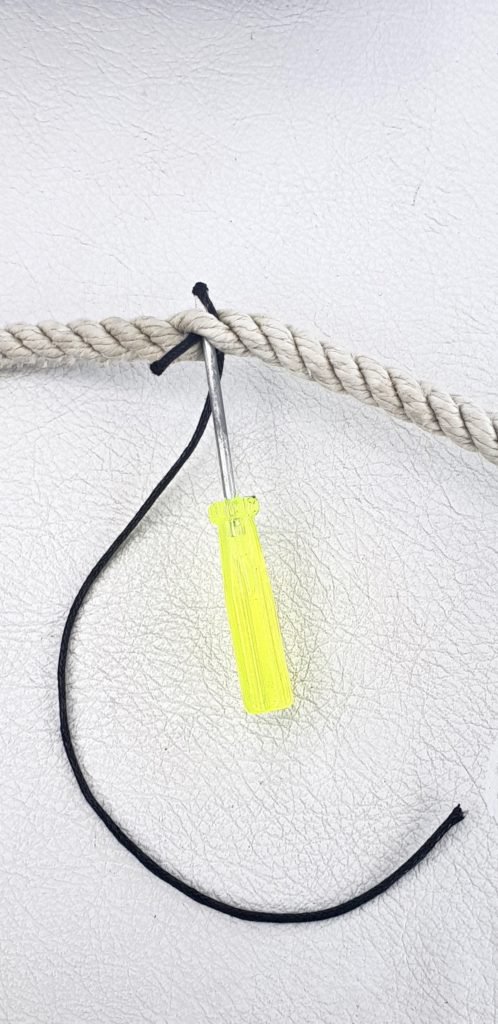 Pull the waxed cord through until both ends meet. Tie a simple knot to make a loop.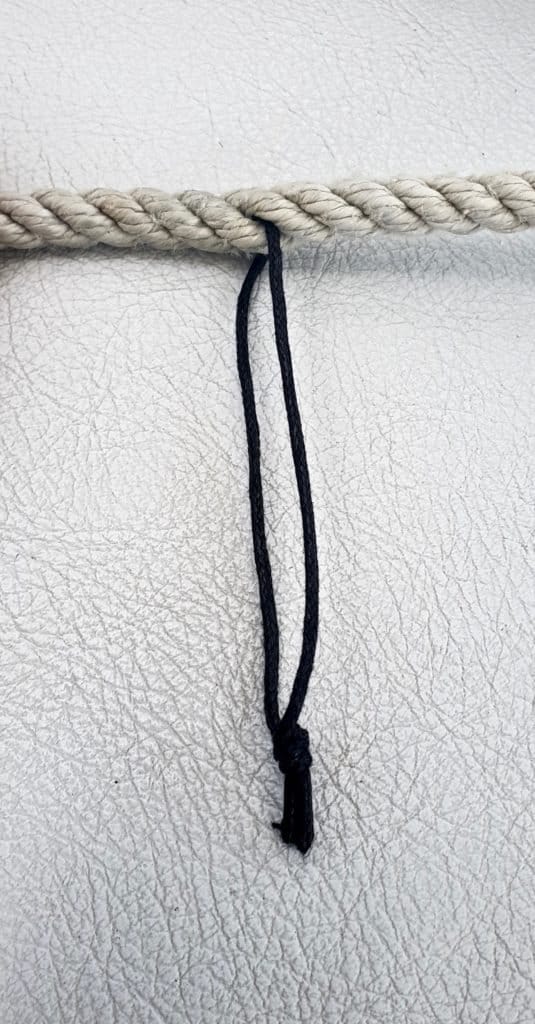 Continue adding waxed cord at regular intervals.
Tie the clothesline between two points so it is taut. A taut line hitch will allow you to tighten the line as it stretches.
Step three: Hang your Clothes
Hold a loop taut at the bottom.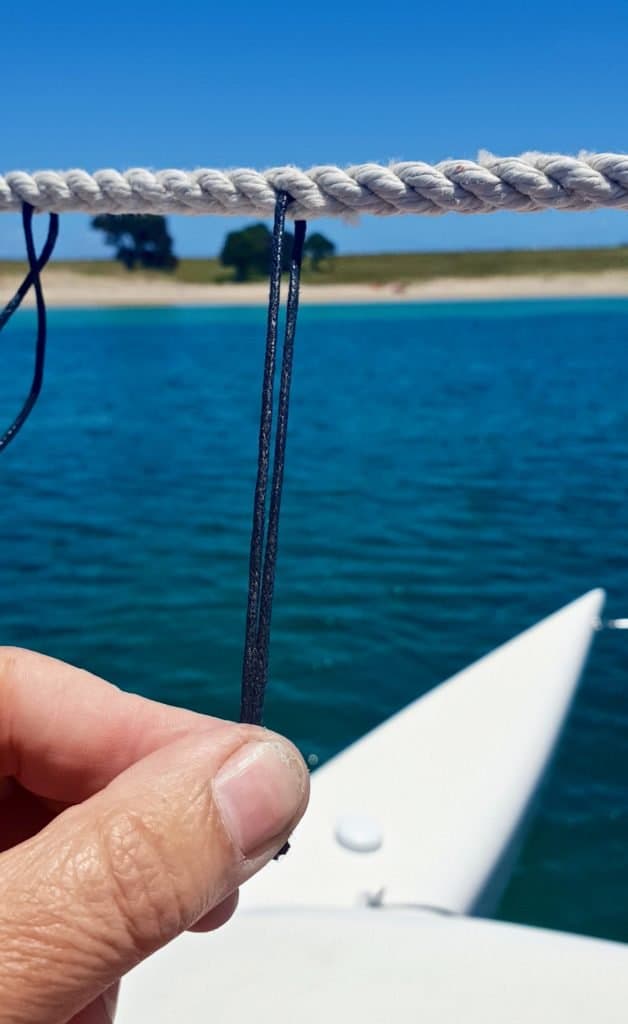 Loop it back on itself to make a self-tightening choker.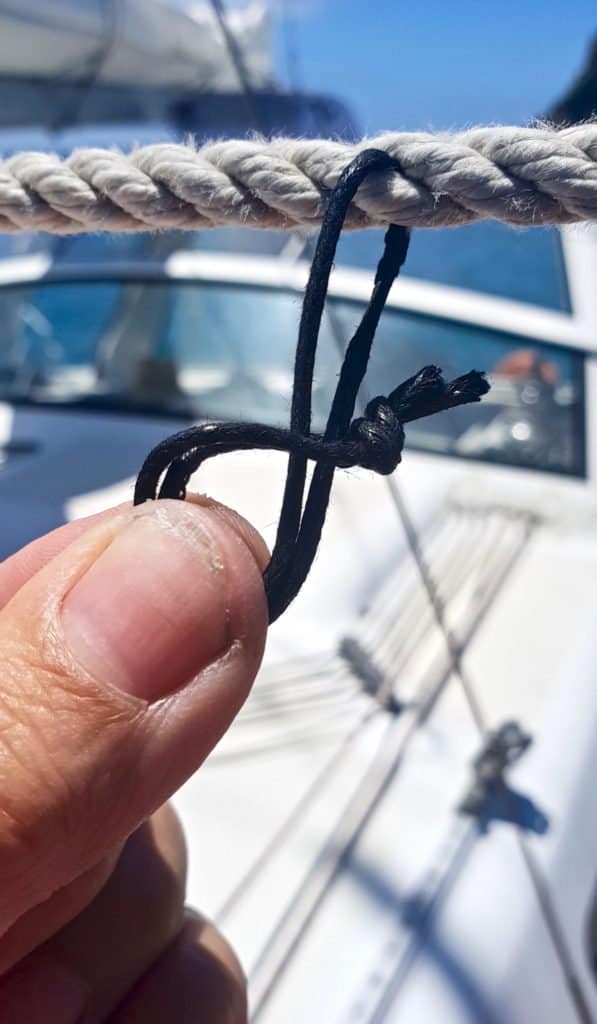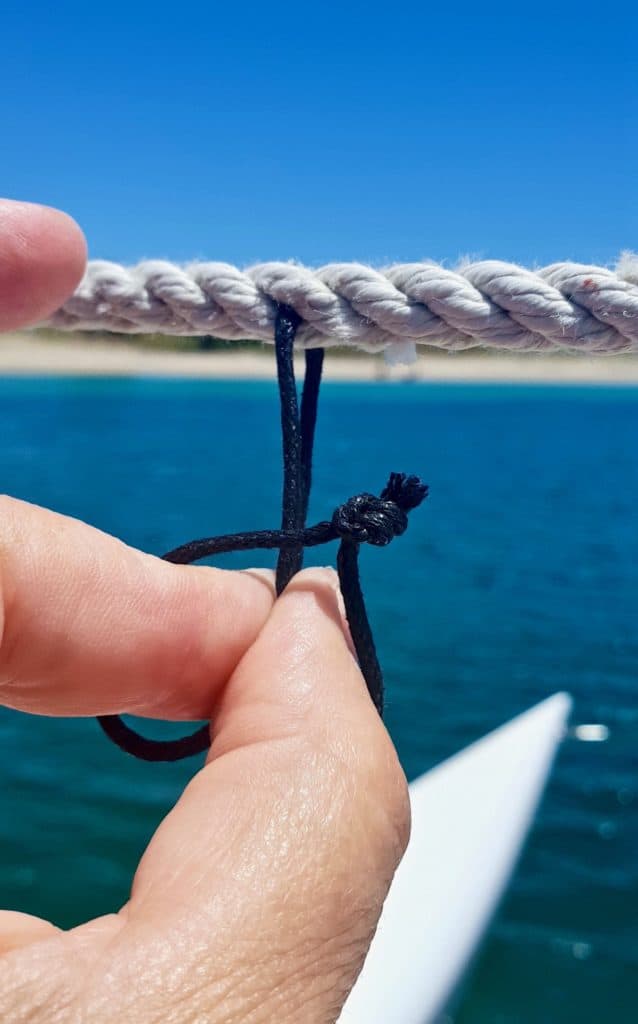 Thread a corner of clothing or linen through the choker and pull down to tighten.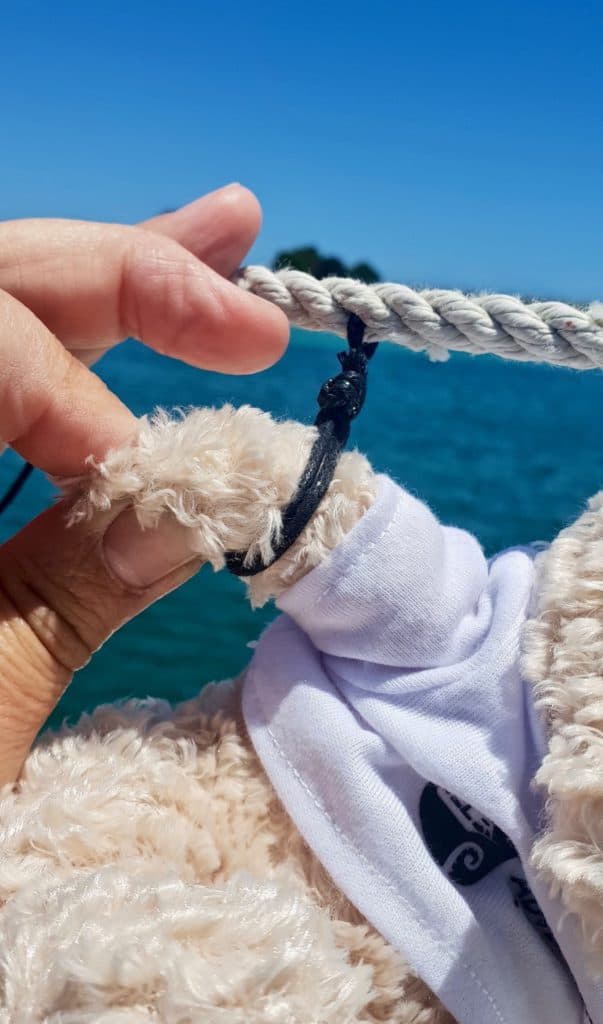 Laundry's a breeze now, and I have no fear of losing our belongings to the wind. However, I still have nightmares of dolphins wearing my husband's sweatshirt we lost last summer in a big gust!!!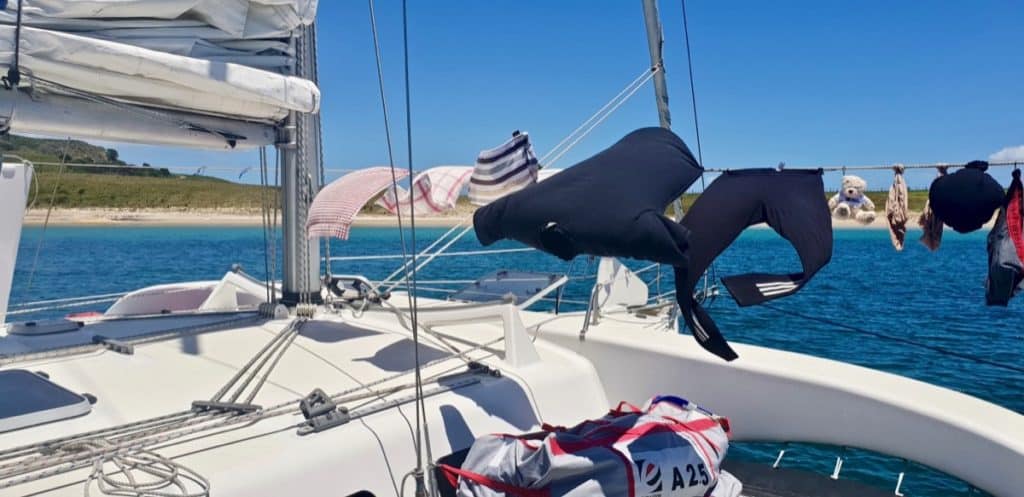 About the author: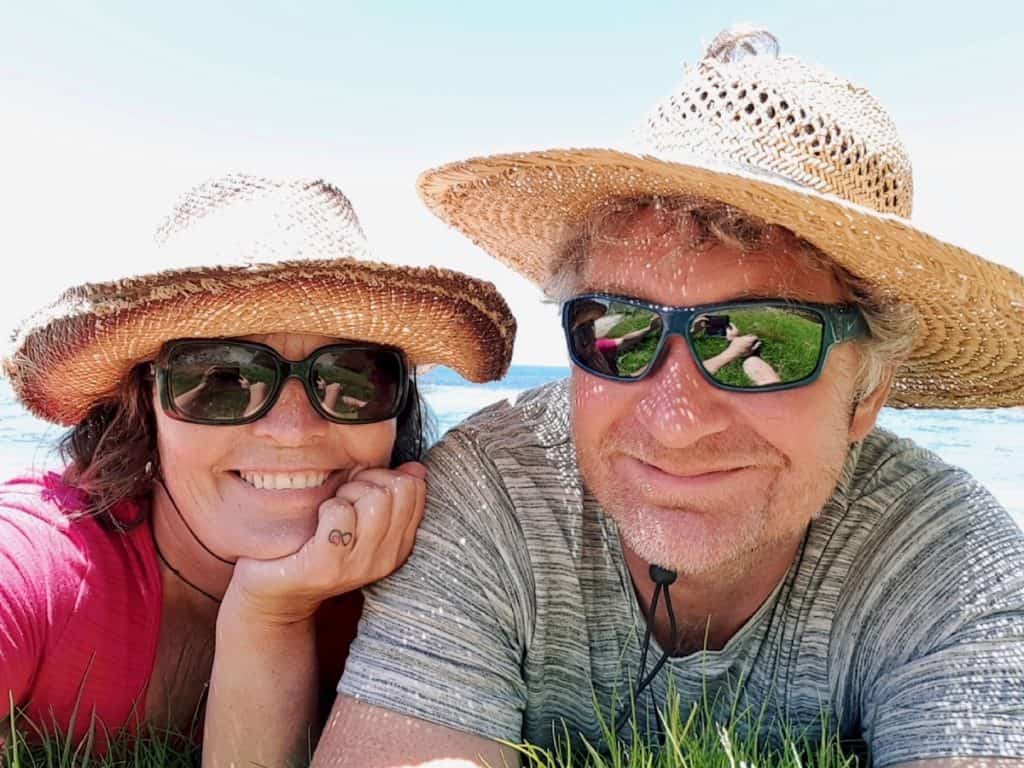 A year ago, we sold everything, including the house and decided to live a life less ordinary.  We bought a beautiful Richard Edlin 10.66T Trimaran called LadyHawk.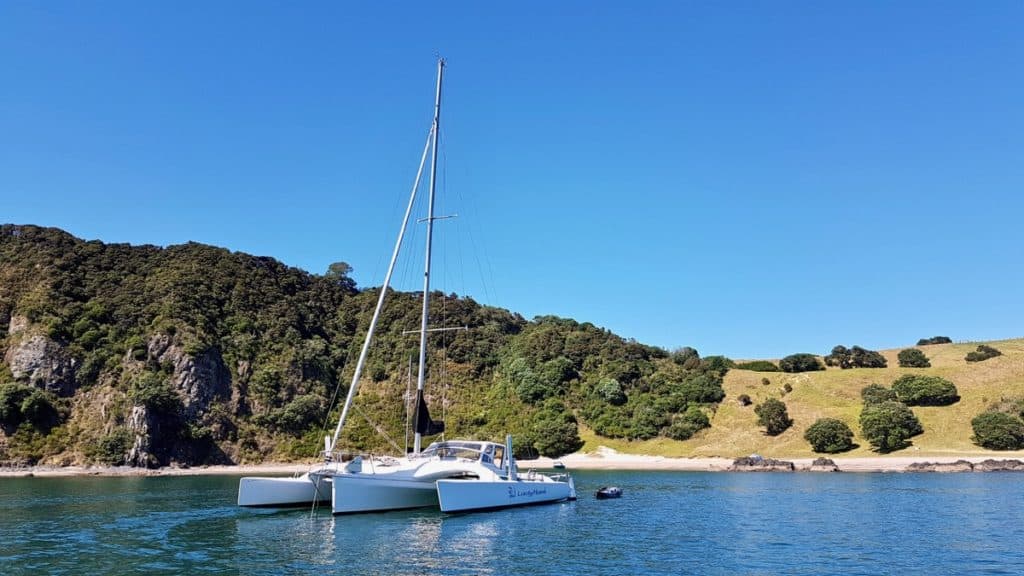 As new liveaboards, with very little sailing experience between us, but plenty of enthusiasm, we have been cruising coastal New Zealand, with the ultimate aim to sail off around the world next year.
Part of my learning was to join Women on Water in Tauranga where we berth. I also joined The Spirit of New Zealand as a volunteer with their fantastic youth development program. I have since completed four voyages this year as a Watch Leader, and love it!
This handy little life hack came from the deck of The Spirit of New Zealand, a three masted Barquentin. 
Pin it now! Save it for later!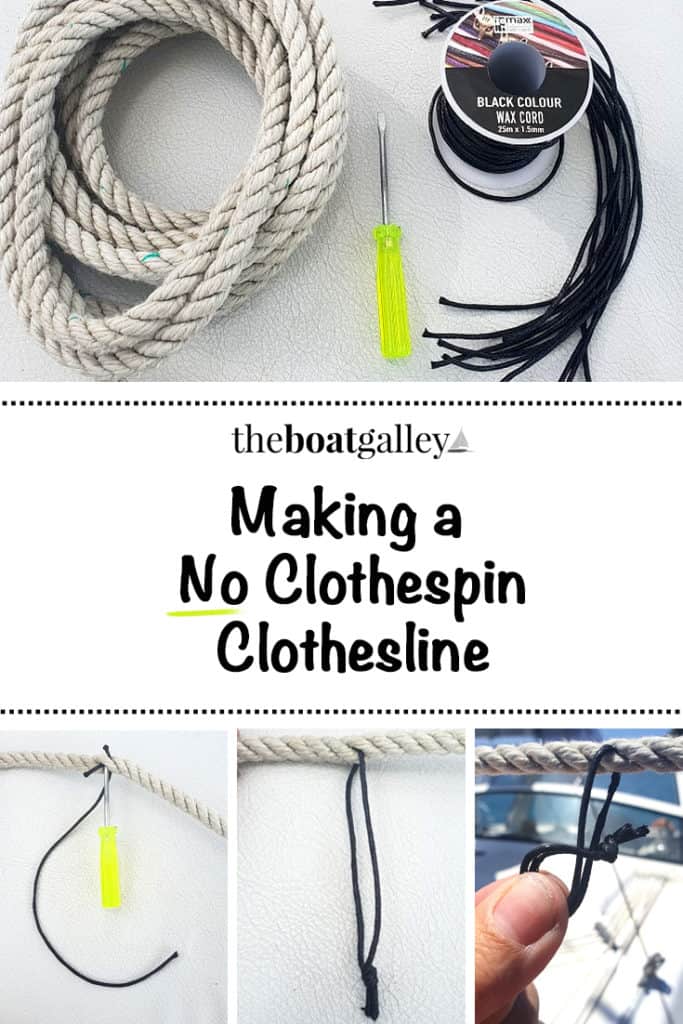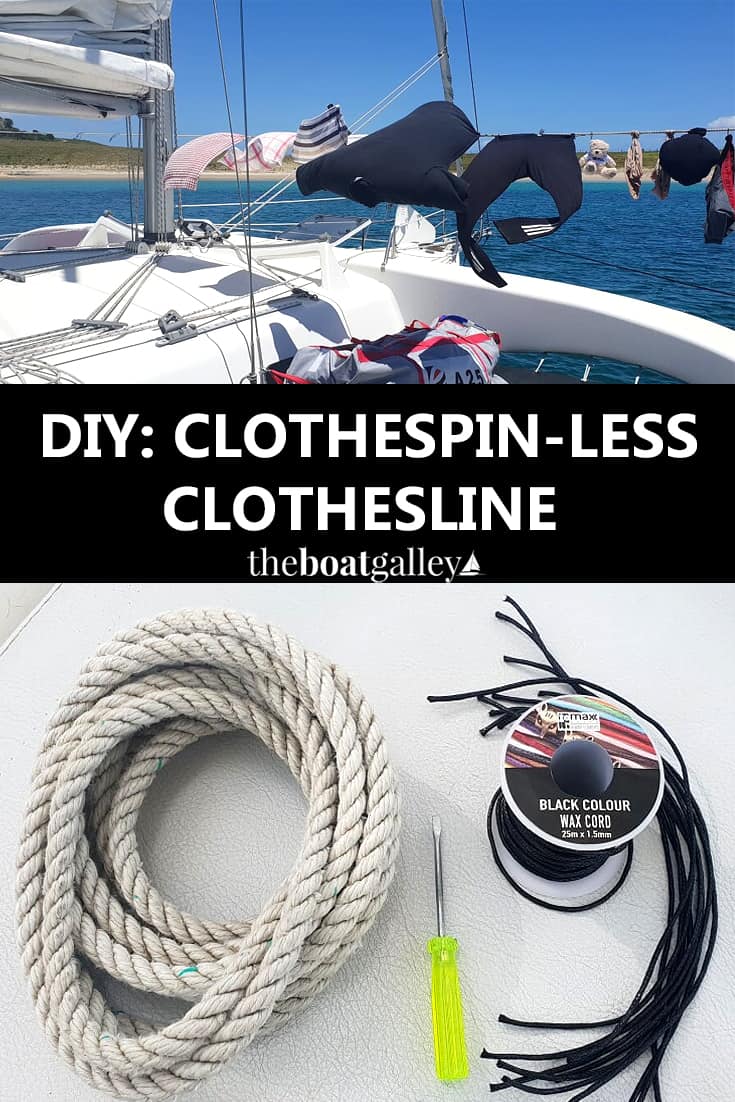 Some links above (including all Amazon links) are affiliate links, meaning that I earn from qualifying purchases. Learn more.