If you've got a dog aboard, you've probably already had to deal with removing a tick.  Even with Paz's flea and tick repellant, she gets a few every year.
And, frankly, both Dave and I have occasionally picked up one while hiking.  We learned to always check both Paz and ourselves.  I had always thought of ticks as being in the woods and it never dawned on me that they could be in the deserts of Baja California . . . but they were.
The first time it happened, I pulled out the wilderness first aid book we had and was pretty appalled at how it told me to remove the tick.  Holding a match to the hind end of a tick buried in dog fur just didn't seem like a good idea!  The alternate method of rubbing alcohol and tweezers didn't work too well, either (we were in the Sea of Cortez with only a tiny fishing village nearby — no vet or extra supplies handy).
Several months later, we made an extended trip back to the US to see family.  While visiting Dave's son in tick-prone New England, I saw a tick puller hanging by the cash register at a store we were in and quickly bought it.  I figured that it couldn't be worse than what we'd been doing!
The first time I used it, I was hooked.  It removed the whole tick easily — no body parts left behind, nothing crushed and no pain for Paz.  The only problem was sometimes getting it into place through her fur.  And yes, while it is marketed for dogs, it works just as well on people.  We know this for a fact.  (This one is called "Ticked Off" and if you can't get the better one below, it's still a good choice.)
A friend just recently showed me a new improved design that works just as well but is easier to work through fur.  It's called the Tick Twister — I couldn't find one at the local Petco and our vet doesn't carry it, but it's available on Amazon for $6 to $7.
Great addition to the dog's first aid kit . . . or yours!
FOLLOW UP: Reader Diane left a note in the comments about the Tick Key, which she thinks works even better.  Here's the link for it:
And the neat thing about the Tick Key is that it's designed to hang on a key ring, so it's easy to keep with you (you can also hang it off a day pack pretty easily).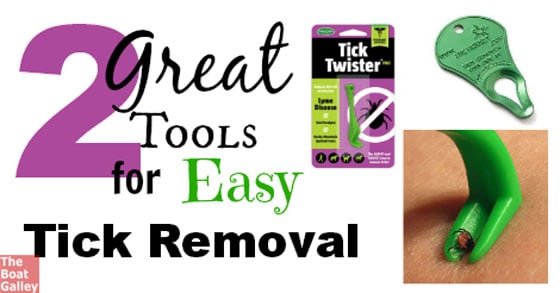 ---
Our FREE Provisioning Spreadsheet
Wondering how much of what foods to take on your next trip? Know just how much to buy of what — all arranged by grocery store aisle — with our handy Provisioning Spreadsheet. Includes detailed instructions to edit it for your favorite foods, how much your family eats, and how long you'll be gone. No spreadsheet skills needed!
It's FREE — get it here.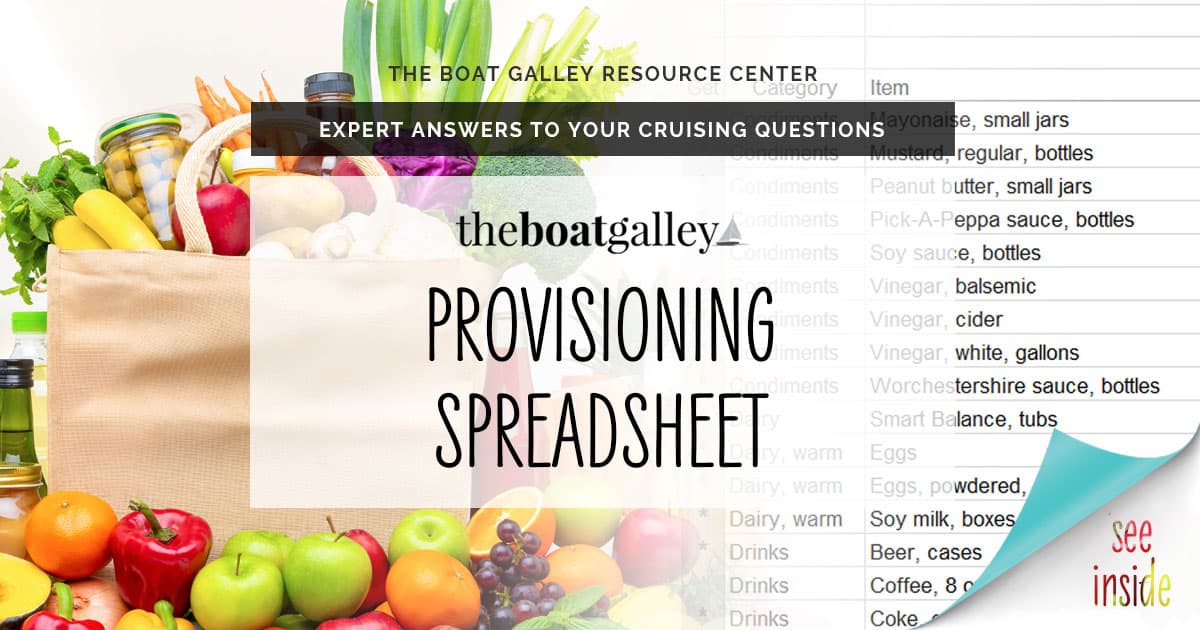 Some links above (including all Amazon links) are affiliate links, meaning that I earn from qualifying purchases. Learn more.