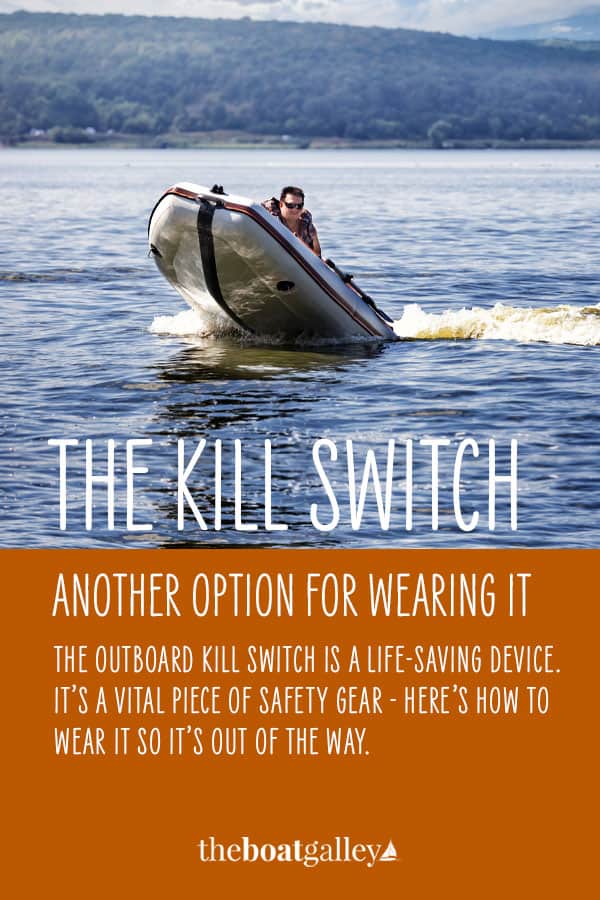 Wearing the outboard kill cord is important. If you're the driver — particularly if you're alone — and happen to fall out, it's likely that the dinghy will travel in a circle and hit you.
Believe me, you don't want to be hit by a prop. As a teenager, twice I helped rescue someone who had been hit and I never want to see injuries like those again (one was a diver and one a water-skier; dinghies weren't involved).
I know of one incident in the Bahamas about 5 years ago where one boater was killed after falling out of his circling dinghy and a rescuer was seriously injured. I've recently heard of a couple more very serious injuries, and numerous near-misses. In another case, the dinghy went straight and the driver was left over a half mile offshore . . . a long swim not to mention needing to replace the dinghy.
The outboard kill switch instantly stops the motor when the lanyard is pulled. So the dinghy doesn't circle back to hit you or head out to parts unknown. It simply stops right near you.
But the outboard kill switch only works if you wear the leash. And that's the problem.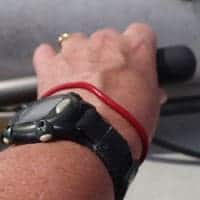 People generally wear the lanyard around their wrist, as in the photo at right. If you reach to grab something out of the water, or grab the dog who's about to jump overboard, you'll probably pull the clip out. And then the motor stops, you have to put the clip back in, start the motor and then go on your way . . . maybe to have it all happen again.
So people don't wear the kill cords.
Here's a better idea if you need your hands free: slip the lanyard around your ankle or clip it to your belt or PFD.
If you go overboard, it'll still stop the motor, but you're not as likely to kill the motor just by reaching for something.
P.S. If you ever lose your kill lanyard, you can buy one with a collection of fittings to fit any engine (see it on Amazon). If it's not quite long enough, you can extend it by tying a bit of 1/8″ line between the lanyard and the clip.
Read Next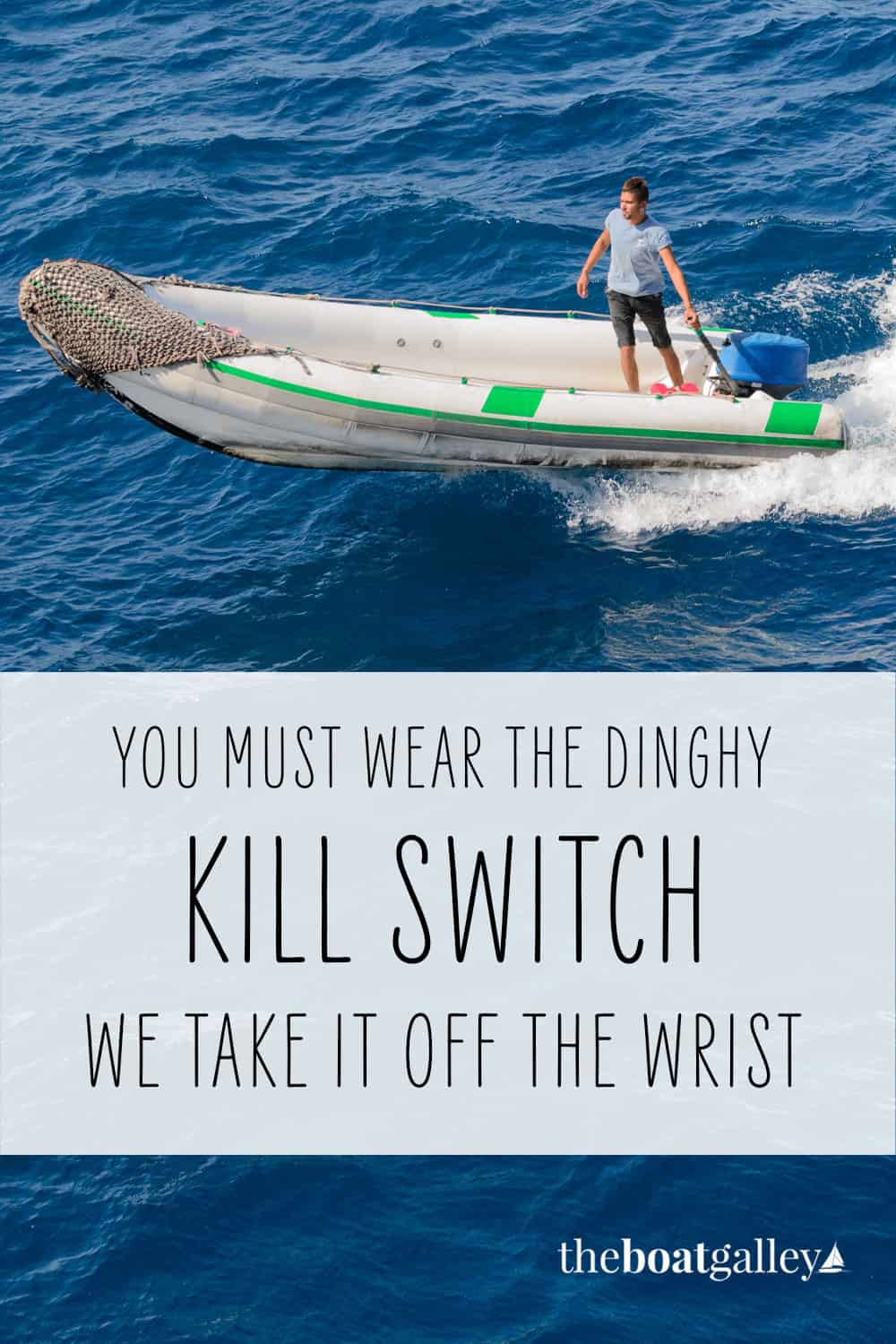 ---
Our FREE Provisioning Spreadsheet
Wondering how much of what foods to take on your next trip? Know just how much to buy of what — all arranged by grocery store aisle — with our handy Provisioning Spreadsheet. Includes detailed instructions to edit it for your favorite foods, how much your family eats, and how long you'll be gone. No spreadsheet skills needed!
It's FREE — get it here.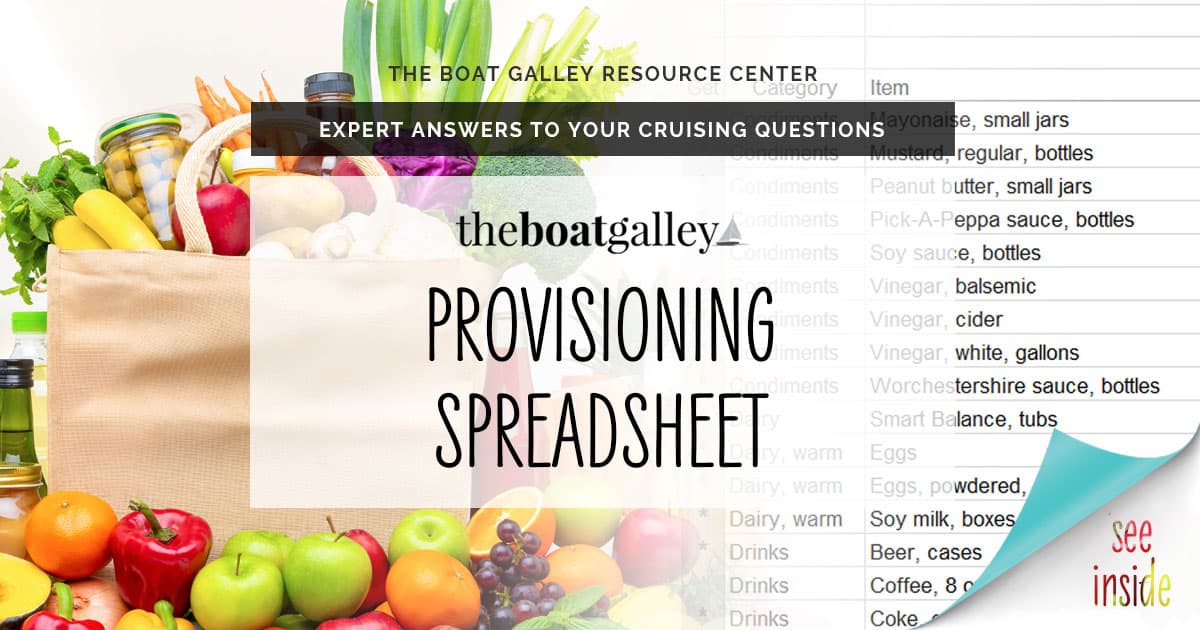 Feel like you don't have a clue where to start when the outboard won't run? This guide is for you! A great resource to keep in the dinghy — Outboard Troubleshooting for Non-Mechanics. Know exactly what to try when your outboard won't start! Waterproof and fuel-proof, easy to use. See it in our store.


Some links above (including all Amazon links) are affiliate links, meaning that I earn from qualifying purchases. Learn more.