Aboard Barefoot Gal, we use shock cord for a number of different things. Most of our recent projects are pretty self-explanatory, so here's a photo tour.
Retaining storage containers on shelves:
Getting ready to cruise? Prepare to Cruise (a FREE mini-course) gives you lots of free resources along with affordable recommended courses and coaching for more in-depth needs.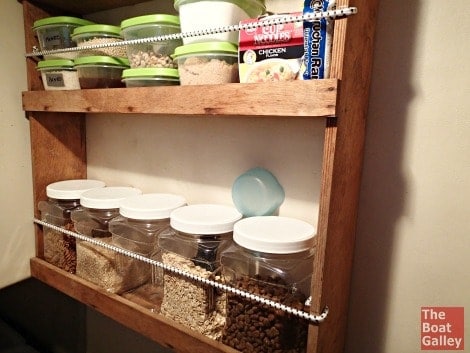 Here's how we attached the shock cord to the wood (read how we make shock cord loops here):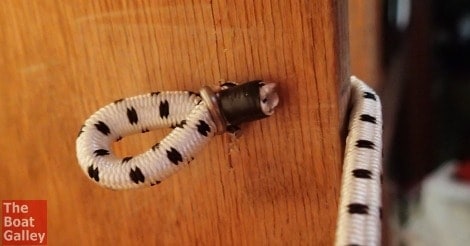 Then I added a paper towel holder (note hooks for trash and recycling bags under the bottom shelf):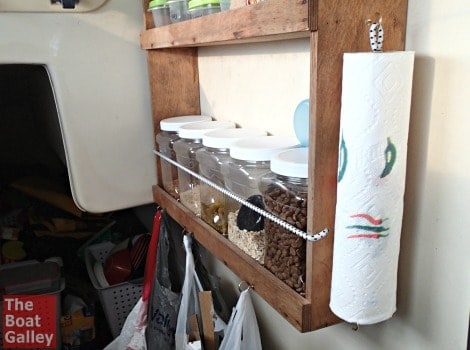 Retaining straps on book shelves (despite being on a catamaran, things will fall — particularly with the wakes of passing boats):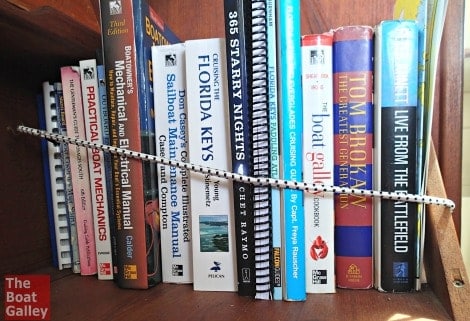 And space saving towel racks: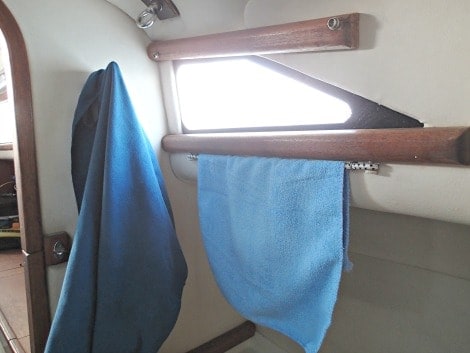 On our previous boat, Que Tal, we also made lots of shock cord retainer straps for storage bins, both inside large lockers and in a couple of places where they sat on shelves or the floor.
Pin it now! Save it for later!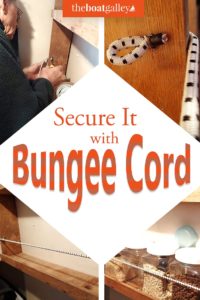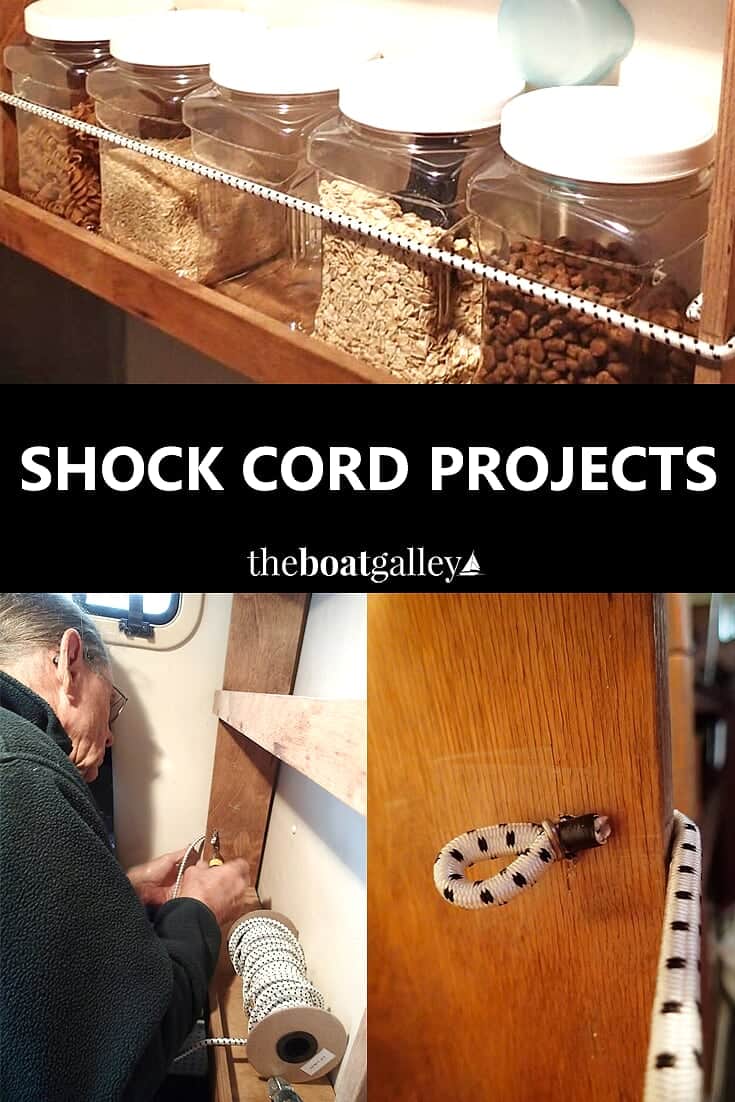 Some links above (including all Amazon links) are affiliate links, meaning that I earn from qualifying purchases. Learn more.