Over the years, I've used The Boat Galley newsletter to share what we've been up to and what we've learned while doing it. Here's one feature from a few years back sharing the importance of prepping the boat for the north winds that accompany a winter cold front–even when we're in the Florida Keys!
---
As I'm writing this, we've got a norther raging here in the Florida Keys. Whenever a cold front sweeps across the US, our typical easterly winds will switch to the south, then the west and finally the north.
Get Discover Living on a Boat (free mini-course). Explore whether cruising is right for you, from the lifestyle to the cost and ways to afford it.
The north winds are usually strong, preceded by a squall line, and bring chilly temperatures. So how do we prepare?
Hurricane mooring lines and chafe gear on and double-checked.
Decks cleared of everything that could blow away.
Flag down so it doesn't beat itself to death.
Dinghy hoisted on davits so it doesn't escape, and secured with racheting straps so it doesn't chafe.
Grocery shopping done yesterday — I planned meals that take long slow cooking and will keep the boat warm. Today I'm roasting a turkey breast. The boat smells wonderful and is toasty warm!
Grabbed a shower at the marina yesterday afternoon just in case we don't get off the boat for a day or two.
Water tanks were topped up and batteries full.
We don't have snow, but we do have to keep an eye on our winter weather!
P.S. It's forecast to get down to 54 degrees (F.) tonight. Barefoot Gal may be looking for socks!
---
The Boat Galley newsletter is a great way for you to get weekly tidbits to help you meet your cruising goals. Keep up with what Dave and I are doing on Barefoot Gal, get links to old posts, and get links to the newest posts and podcasts. Click to subscribe today.

---
Our FREE Provisioning Spreadsheet
Wondering how much of what foods to take on your next trip? Know just how much to buy of what — all arranged by grocery store aisle — with our handy Provisioning Spreadsheet. Includes detailed instructions to edit it for your favorite foods, how much your family eats, and how long you'll be gone. No spreadsheet skills needed!
It's FREE — get it here.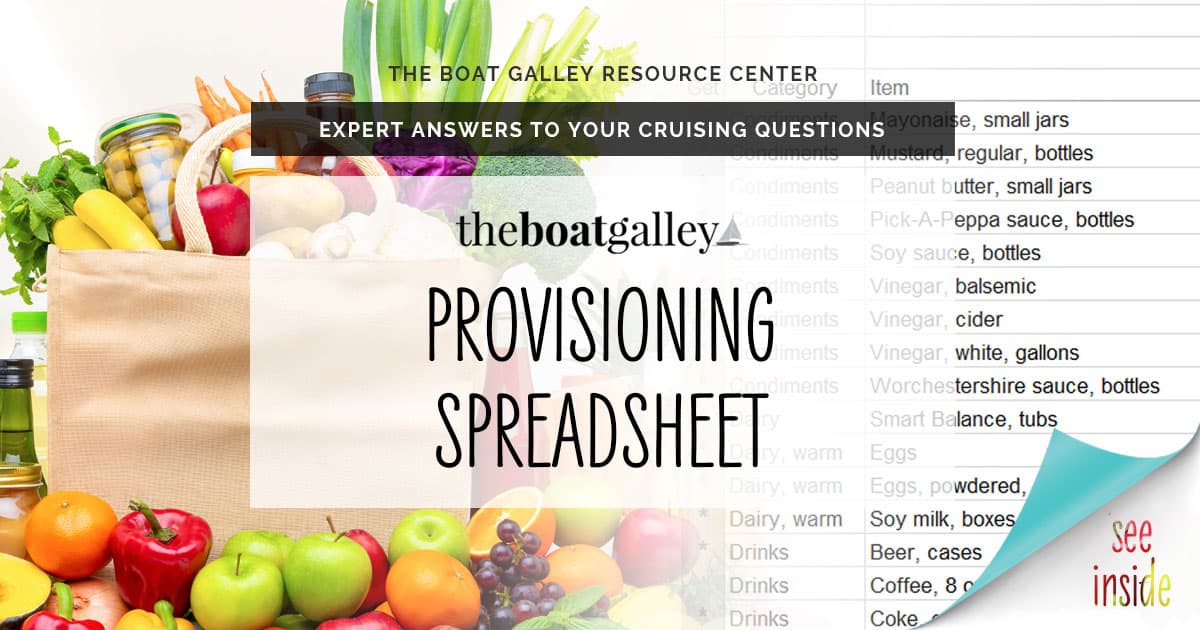 Some links above (including all Amazon links) are affiliate links, meaning that I earn from qualifying purchases. Learn more.