One of the first articles I wrote for The Boat Galley was on the need for good hand mixing equipment.  And I lamented trying to find a good mixing spoon for a granddaughter.
Well, Claudia to the rescue!  A few months ago, she suggested using a Danish dough whisk instead of a spoon.  That's it in the picture — after seeing it, I had to buy one to see what it was like to use.  I love it!!
Despite being called a "whisk," it's nothing like the whisks that you're probably more familiar with.  Yes, it's made of wire, but it's a very heavy wire that doesn't bend or give even with very heavy doughs.
It's advertised for making bread, and it's great for that.  But, just as Claudia told me, it's also wonderful for hand-mixing any sort of dough — cakes, cookies, brownies, coffee cake and so on.  I've used it for all of those and it's now my "go-to" mixing spoon — yes, I usually grab it instead of my great-grandmother's mixing spoon that I've used since I was a child.
It's extremely sturdy and is less tiring on my arm than a regular spoon when mixing heavy doughs.  It also does a better job of beating in eggs "until light and fluffy" than a spoon.  The only thing that I still prefer a spoon for is creaming butter (or shortening) and sugar, then I switch to using the dough whisk for the rest of the mixing.
There's both an 11-inch and a 14-inch dough whisk.  The 11-inch is a FAR better size — I can't imagine using anything larger with a "normal sized" mixing bowl.  Where I live, they're not available in local stores but they are available on Amazon (Prime members get free shipping):
The only drawback to the whisk is that it can be a little harder to clean than a stainless steel spoon.  To me, it's a worthwhile trade-off for the better mixing ability.
For me, this is one tool that earns its space in a tiny kitchen!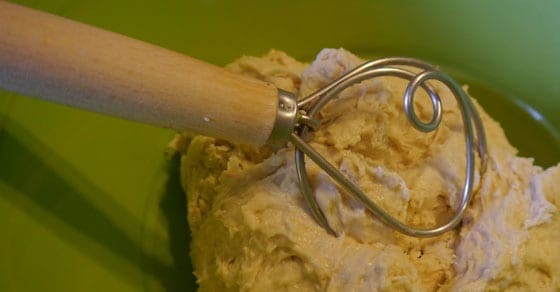 ---
Our FREE Provisioning Spreadsheet
Wondering how much of what foods to take on your next trip? Know just how much to buy of what — all arranged by grocery store aisle — with our handy Provisioning Spreadsheet. Includes detailed instructions to edit it for your favorite foods, how much your family eats, and how long you'll be gone. No spreadsheet skills needed!
It's FREE — get it here.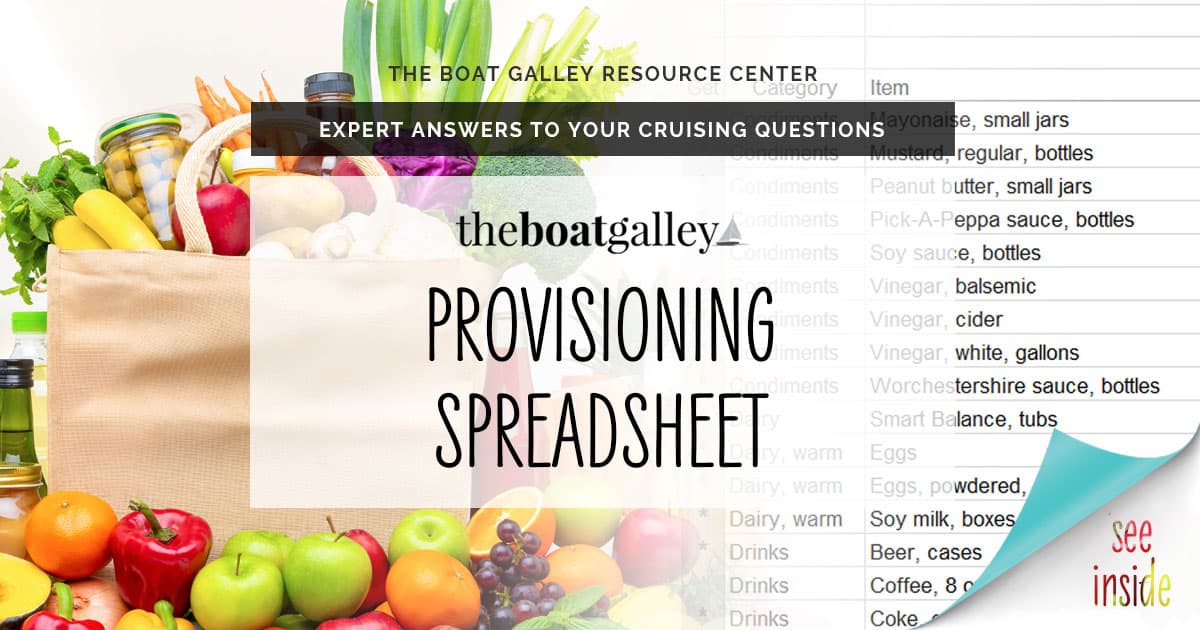 Some links above (including all Amazon links) are affiliate links, meaning that I earn from qualifying purchases. Learn more.