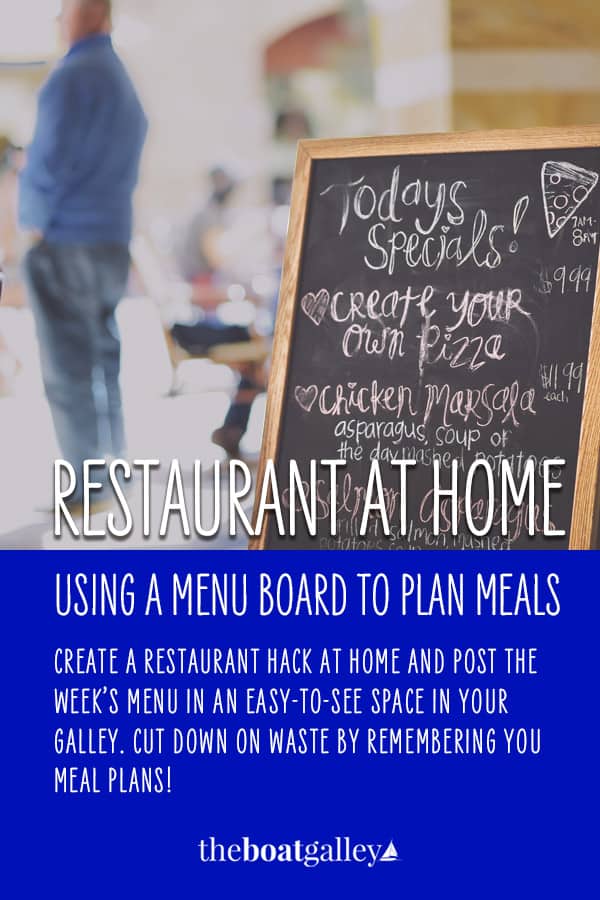 I have a real problem trying to remember the meal plan. When I 'm making out the grocery/provisioning list, or even when I'm at the store and decide to grab up a few extra things that look good, I have all sorts of ideas about what meals we'll have.
The next afternoon, I'm totally blank when it comes to "what are we going to have for a snack?" and "what am I going to fix for dinner?" And I'll end up making one of my standbys, totally forgetting the extra veggies I bought until after dinner. And then I vow to use them the next day. And the next. If I'm lucky, I remember before anything spoils.
I've tried keeping a list in a notebook or on the phone, and that just doesn't work for me. I just don't think to look at it.
But when I saw the whiteboard idea from that I wrote about in What's In the Refrigerator? I realized that was an idea that might work for me. A list right out where I could see it and it didn't need to take up any extra space.
Right where we want the list, we have black plastic sliding doors. Could I find something that would just write on those and then somehow erase off when I wanted to, but not every time I walked by?
Yep. They're called "wet erase markers" or "liquid chalk markers" and exactly what I wanted. They're designed for writing on glass, car windows and the like (yeah, when I was a kid we decorated car windows with poster paint, explaining why I didn't know about these). The write pretty much like a regular felt marker — you can get them in all sorts of tip sizes and colors — and once they dry, they won't erase except with a damp rag. They can be used on any non-porous surface so they can even be used on Formica or gelcoat (test in an inconspicuous area first).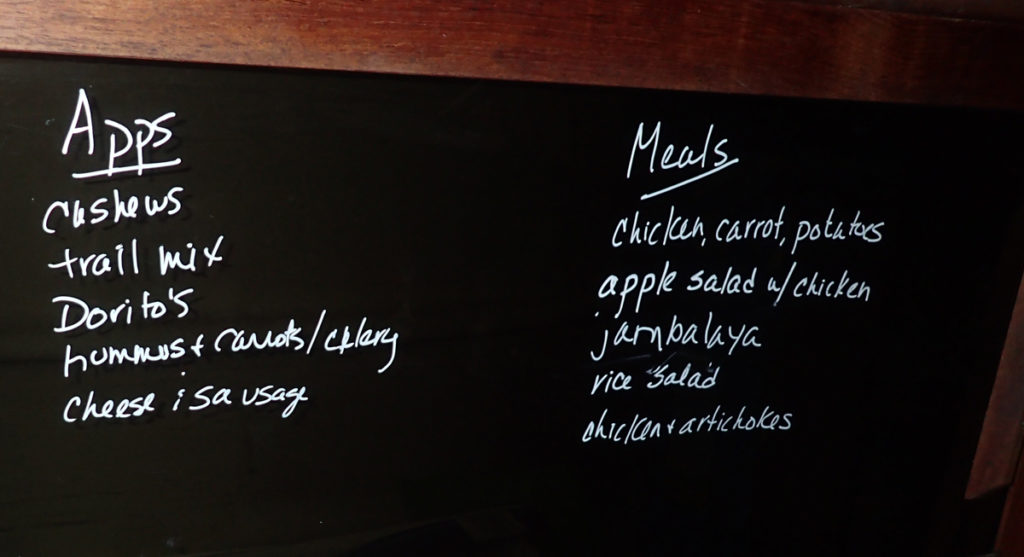 Perfect for posting my meal ideas and appetizers . . . as well as a to-do list!
Sometimes I'll have alternate ideas about how I'll use something — say a package of chicken breasts. So when I come back from the grocery store, I'll write down several possible meals with them. But then when I use the last chicken breast, all the remaining ideas that use a chicken breast have to be erased too.
You can get chalk markers pretty much anywhere that craft supplies are sold — they run around $3 each (less for large multi-packs) and come in a huge variety of colors. I got mine on Amazon and later saw them at the local Dollar General.
Want some help with that tiny refrigerator? Check out our step-by-step how-to:


Making Boat Life Better
Some links in this article (including all Amazon links) are affiliate links, meaning that we earn from qualifying purchases.