Hot flashes are tough in the tropics. So is just regular heat. Here are my best tips for staying cool when you feel really hot.
Links:
Reusable Gel Ice Pack (Amazon)
Aquabot Pressurized Sprayer (Amazon)
Prefer to Read? Check out Hot Flashes in a Hot Climate.

Sponsor: Saving to Sail. Whether you want to start a blog or online business, get paid to write, or get a remote job, Saving to Sail gives you the knowledge, tools, and inspiration to make money while cruising. Visit SavingToSail.com/BoatGalley for exclusive bonuses and use code BG20 for 20% off all Saving to Sail e-courses. Saving to Sail: helping you work online so you can leave the dock sooner and sail the world longer.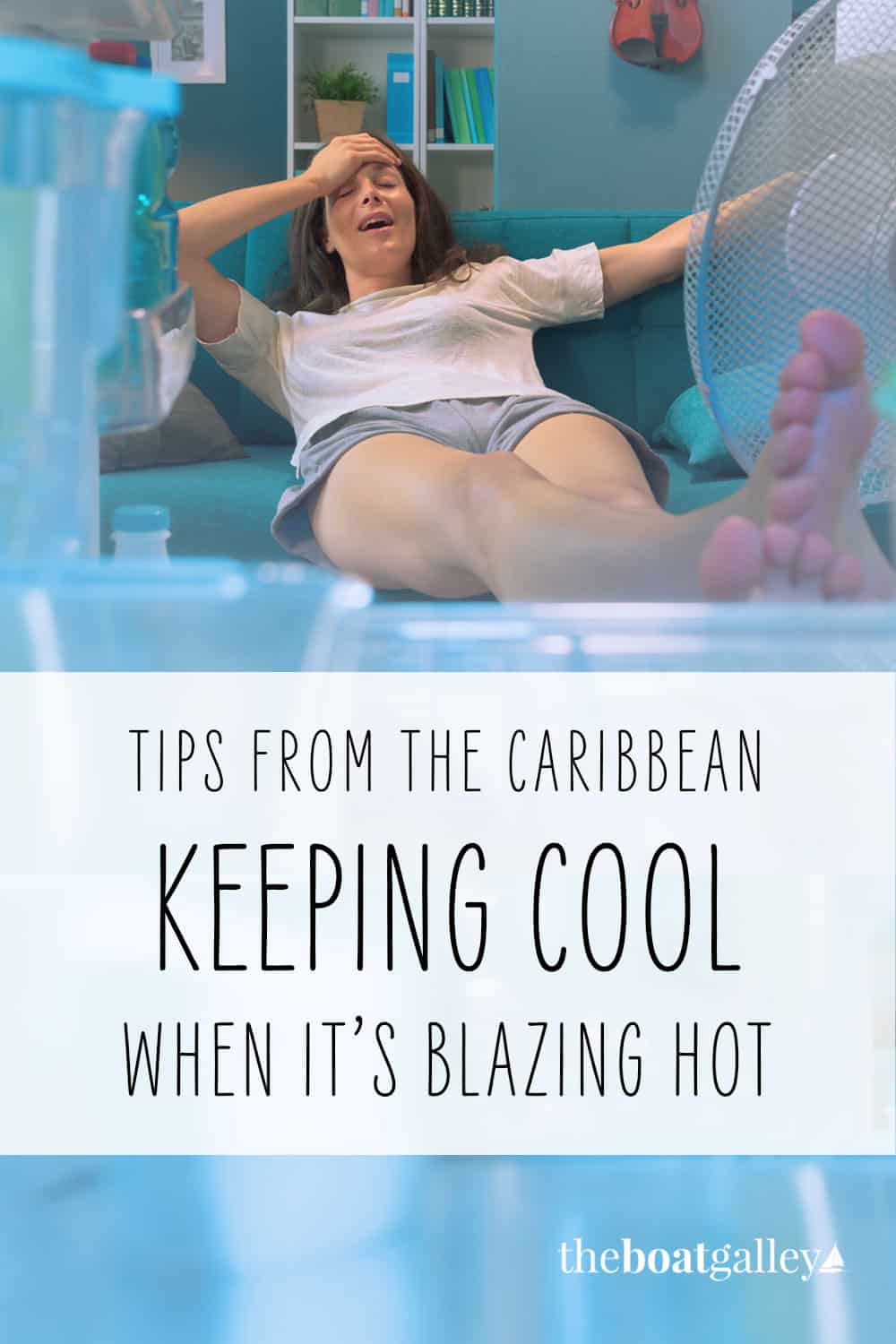 Some links above (including all Amazon links) are affiliate links, meaning that I earn from qualifying purchases. Learn more.