It's easy to let food rot when you don't know what's in the fridge. Or when you forget the meals you've planned. Here's an easy way to keep track.
Links:
Liquid Chalk Markers (Amazon)
11″ x 14″ White Board, Marker and Eraser (Amazon)
8-1/2″ x 11″ White Board with Marker (Amazon)
2-pack Black Markers with Ultra-Fine Tip (Amazon)
Prefer to Read? Check out What's in the Refrigerator and How to Remember the Meal Plan.


Today's episode of The Boat Galley Podcast is sponsored by Aqua Map, the best app for navigating the ICW or doing the Great Loop. Aqua Map allows for easy route planning with overlays from ActiveCaptain and the Waterway Guide and easy import for Bob423 tracks. Tides, currents, waypoints and anchor alarm – it's all there! Upgrading to Aqua Map Mas-ter brings in all the features that will transform your device into a real chartplotter! We've been using AquaMap for over two years now, and I find that when we go through any tricky place, I grab my iPad and navigate with AM instead of the chartplotter – that's how much better I like it! Find Aqua Map in your App Store or Play Store!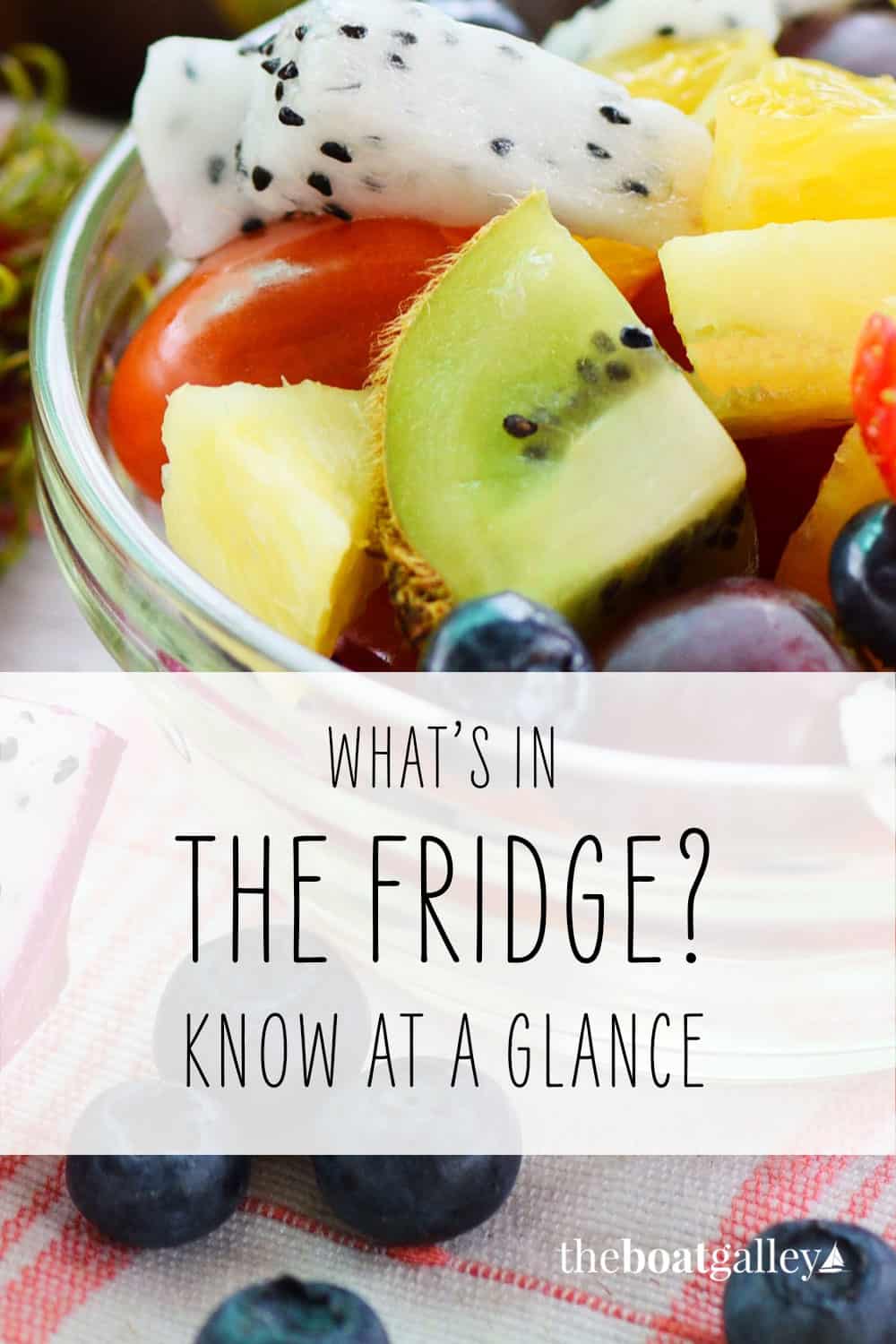 Some links above (including all Amazon links) are affiliate links, meaning that I earn from qualifying purchases. Learn more.