Boat ovens are notorious for baking unevenly — one part of an item will be burned while another part is raw.
There's a fairly easy fix that will give you dramatically better results . . . at a very low cost!
Links to Items Discussed
Pizzacraft 12×15 Rectangular Baking Stone (Amazon)
California Pizza Stones — custom cut to your exact size
Kitchen Supply Old Stone Oven Toaster Oven Pizza Stone 7-inch by 10-inch
(Amazon)
Prefer to Read? Go to Oven Baking Unevenly
Sponsor: The Boat Galley Guide to Storing Food without Refrigeration Have truly great meals with fresh produce, meat, butter, cheese, eggs and more, even if you don't have a refrigerator or it's tiny. Coupon code for $1 off: PODCAST
Be sure to subscribe to The Boat Galley podcast to get new episodes automatically in your podcast player.
Music: "Slow Down" by Yvette Craig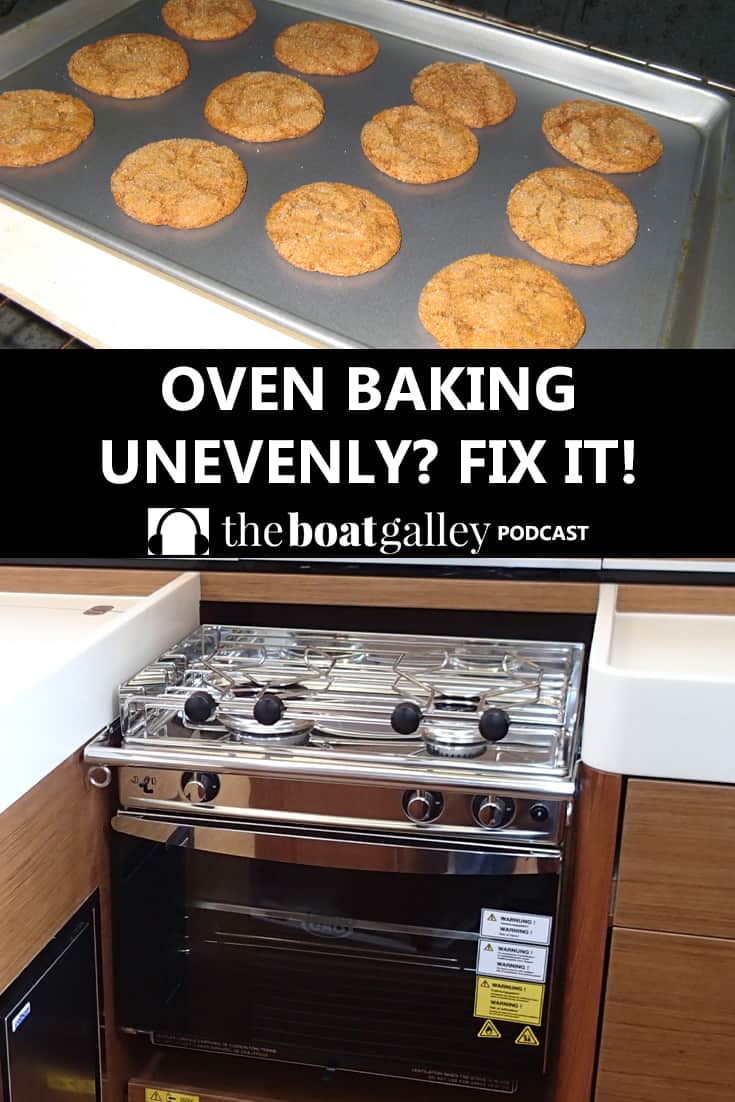 Some links above (including all Amazon links) are affiliate links, meaning that I earn from qualifying purchases. Learn more.